Refunds and returns are practically the most unpleasant things every online store has to deal with. They are painful, but unavoidable, so the best merchants can do is to make this process quick and simple, with no disputes included.

That's the reason why we developed the RMA (Return Merchandise Authorization) Magento module, and now we updated it to a new 1.4 version. Generally, the extension allows your customers to return the products bought to have them replaced or refunded within the admin specified warranty period.

We brought quite substantial updates to RMA, and if you are intrigued - press Read more to see what they are about.




RMA 1.4 version new features include:

· the ability to define reasons for RMA request

The 1.4 module version lets your customers specify grounds for claiming the refund. To make that happen, the "Reasons" options should be enabled.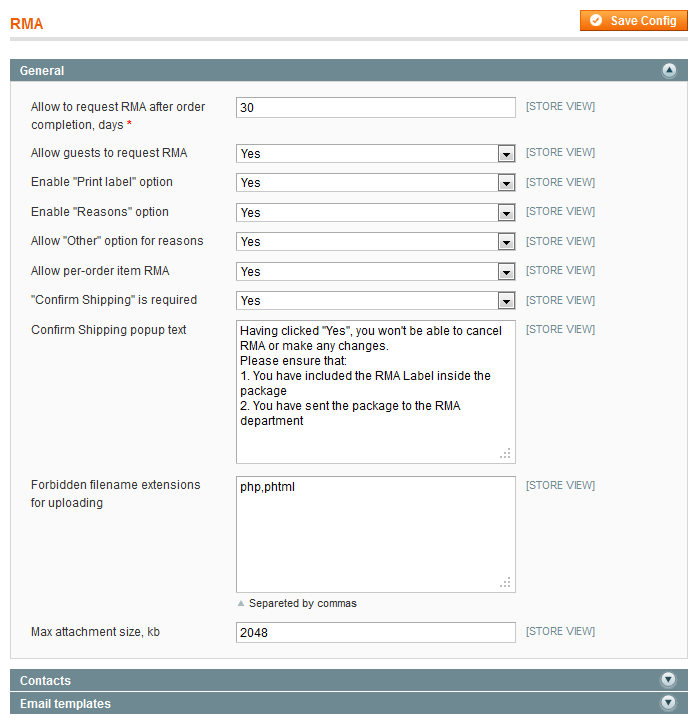 Following the Sales -> RMA -> Manage Reasons path, you will move to the area, where you may create new and manage existing reasons.



· the ability to set up RMA ID manually

From now on, merchants are able to create a new RMA, enter ID number & other related information and save it.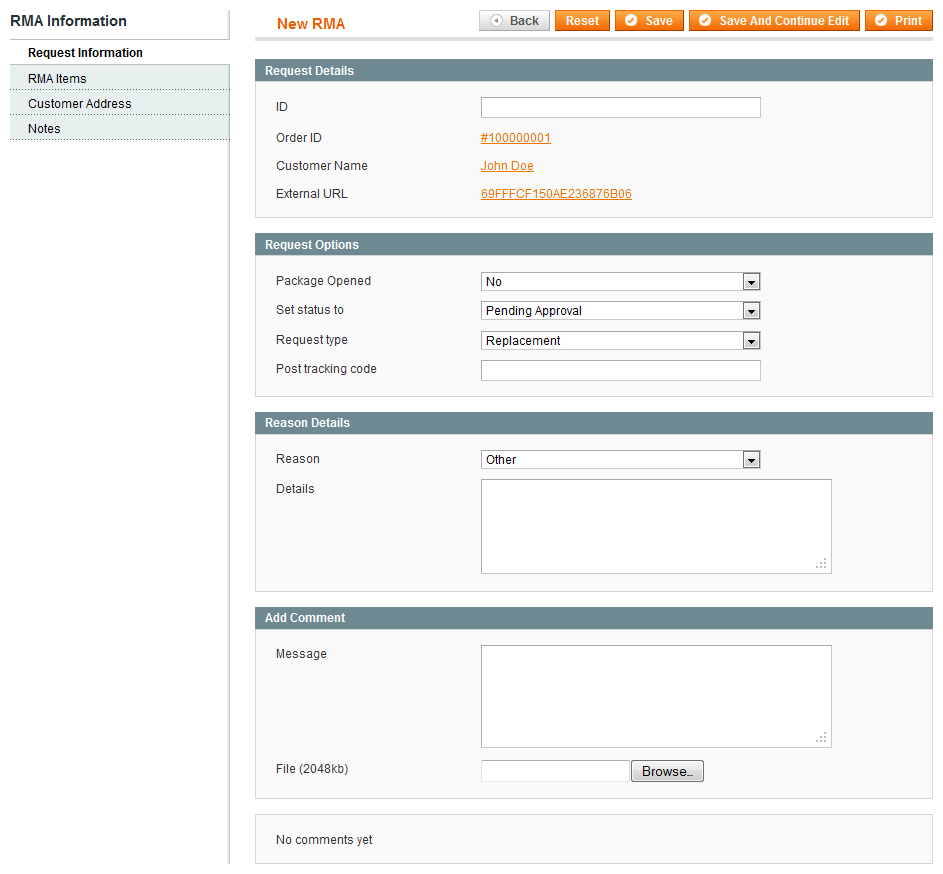 · the RMA Requests tab in Customer Information panel

Merchants also obtain the ability to track the status of the requested returns in customer profiles. The RMA requests tab appears in customer information panel with customer detailed info, reasons and status progress marked.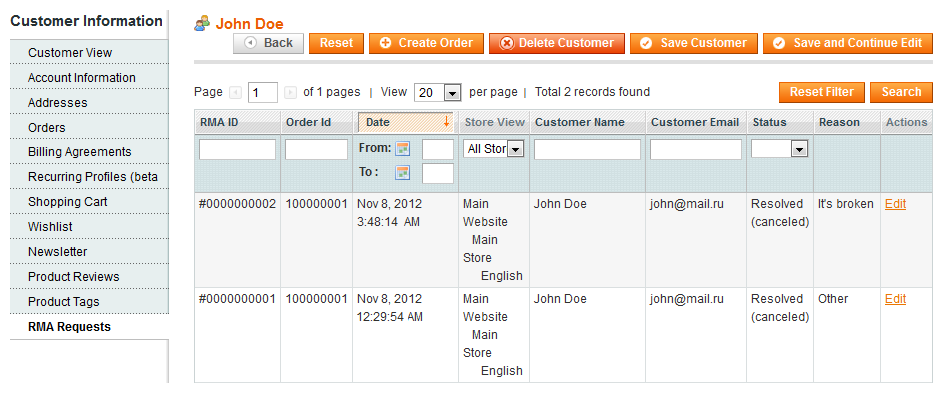 Additionally, we've fixed permissions and now they work correctly.

Quick remind! You can easily download RMA 1.4 version for free, if your support period is active. Otherwise, renew or prolong your support period to get all extension updates at no charge.