We are back from the first Meet Magento Poland! Two days ago I could hardly collect my thoughts about the event – I was overwhelmed with emotions. Now with my excitement settled down, I feel ready to stop and analyze different aspects of the conference, its organization level, communication and Poland in general. So let's get started!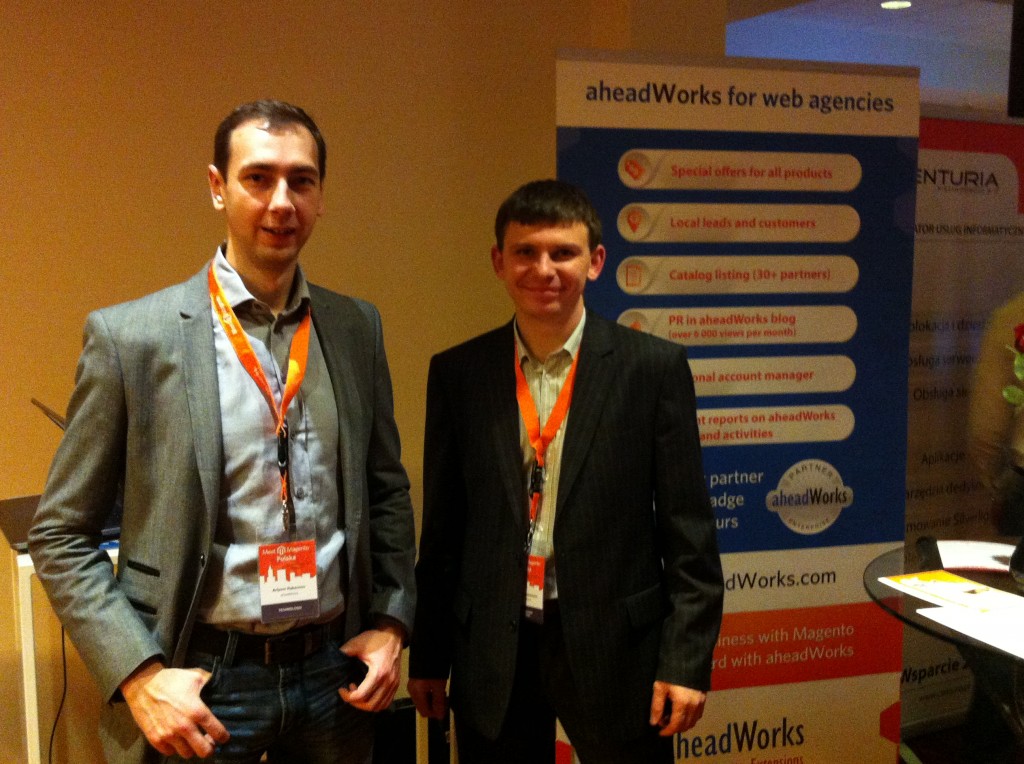 Artyom Rabzonov, CEO, and Dmitry Martsinkevich, CFO at aheadWorks


I visited Poland millions of years ago when I was a kid, so basically not many things were left in my mind and I discovered Warsaw for the first time. As soon as we arrived, I was immersed into this bright, shiny and luminous city that was already prepared for Christmas celebration. The early onset of Christmas came with decorated stores, Christmas songs and overall agitation in shopping malls.


I was fascinated with Polish national cuisine and meal portion sizes in cafes and restaurants (how big they are!). There is no way to eat it and stay hungry after all.

Actually, Warsaw is a city of contrasts and contradictions. Beautiful middle-aged houses and stone-paved roads are neighbouring with tremendously high skyscrapers. Polish tasty food is mixed with numerous McDonald's and kebab eateries, not too humble to promise "pure health and fitness". By the way, Warsaw Marriott hotel, the place where MMPL 12 was held, is the best example of how high Warsaw buildings can be.

Now about the conference. aheadWorks team wants to express its appreciation and thanks to the Snowdog company (aheadWorks Official Partner), especially Kuba Zwolinski and Marta Molińska, for brilliantly organized event with after party. Personally for me, it was a pleasure to finally meet in person with people I dealt earlier. (Hi, Thomas Fleck!)

Internationality was one more thing that made this conference so great. Thomas Fleck noticed: "I came from Germany and listen to a speech from the Swiss company that shares their experience in Magento implementation in Ghana."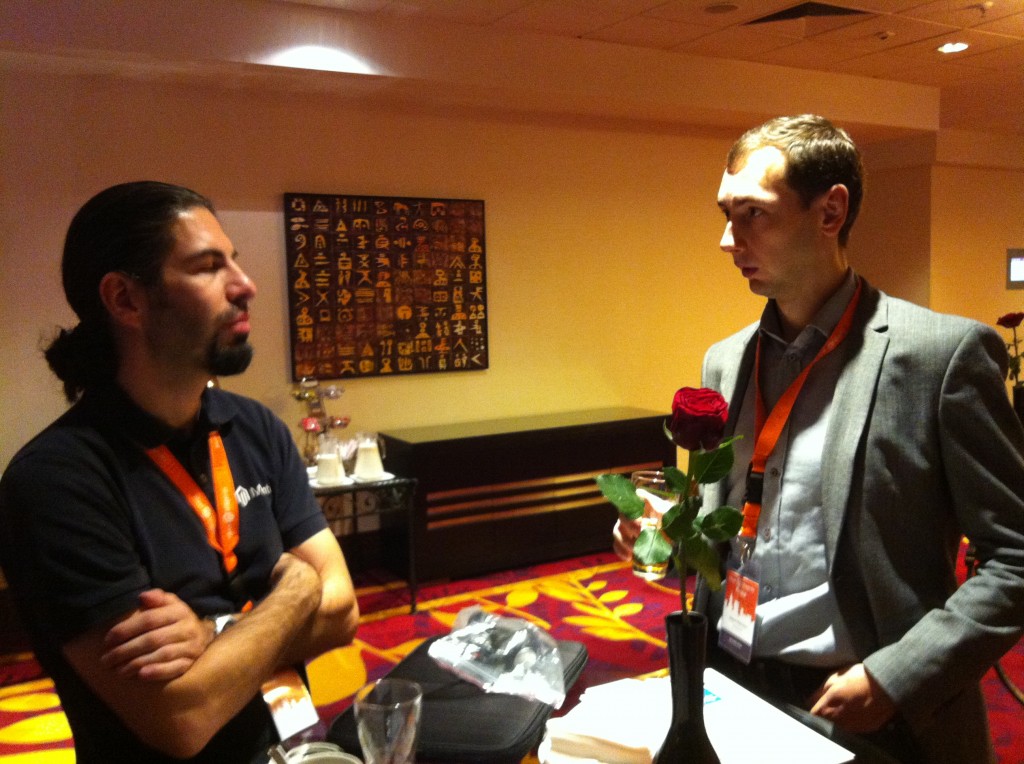 Thomas Fleck, CEO at Netresearch App Factory, and Artyom Rabzonov

Initially we were planning to meet merchants on the conference business track. To our surprise, a lot of developers showed up, so my speech appeared to be a bit irrelevant. I shared guiding rules in choosing reliable Magento development partner, but folks were much more interested in case studies and specific projects.

People's attention was largely focused on Baobaz "Code repository and automatic publication in Magento projects" and a case study by Grzegorz Pohorecki "Magento Enterprise in Castorama". (Castorama is a retailer of home improvement tools and supplies).

Later that day we all enjoyed a nice after party on the 40th floor of Marriott hotel with a view on a night city and the national stadium.

The second day was entirely practical-oriented and affected mostly Magento developers.

Have any of you attended MMPL 12 and want to express your impressions or ask some questions? Don't hesitate to add your comments below this post.

P.S. I want to remind MMPL 12 attendees and all our readers that we accept blog guest posts and will be glad to discuss topics you may cover. For that purpose, feel free to contact Irina Tsumareva at [email protected].