If your e-business deals with distribution of tickets for various events, this news is for you! Today we are glad to introduce our new Magento extension Event Tickets. You can order it for $199.

The module helps with creation of numerous events such as concerts, seminars, conferences, moving-picture shows, theatrical performances, and selling tickets for them.

As a rule, tickets differ according to the quality of seats or the date of purchase. The extension solves this problem dividing tickets into classes: VIP and Standard, Free and Paid or Adult and Child. The quantity of classes is unlimited. Each class has its own price and quantity. These figures are taken into account in the process of selling.

People who registered for an event shouldn't forget about it. The Event Tickets extension helps store owners be in touch with customers via notification emails reminding them about an upcoming event. They can be informed about any changes as well. The module also provides store owners with data to analyze the effectiveness of the event management system.

Look at the main Event Tickets features below:

Sell tickets online
Organize booking system on your website.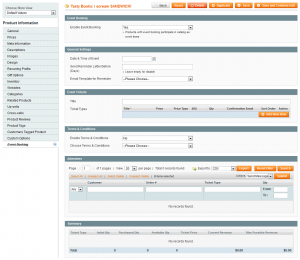 Create tickets with ease
Specify all ticket parameters in a separate tab.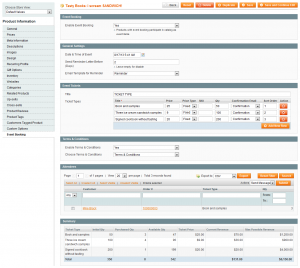 Event auto-reminder
Remind customers not to miss the event X days before the due date via email.

Tickets of different types
Create as many ticket types as you wish.

Terms & Conditions
Define special Terms & Conditions per every event, so customers will have to accept them to continue the checkout process.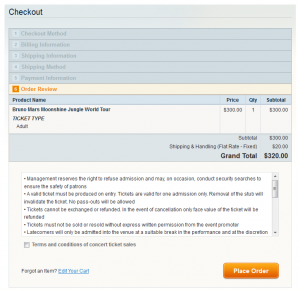 Don't waste your time! View the demo, see the complete list of features and order the Event Tickets Magento extension on the product page.