Digital marketing is constantly searching for the most effective areas of application, beneficial tactics, and techniques, since the customers flow is extremely mobile running from one medium to another, preferring one or another way of communication.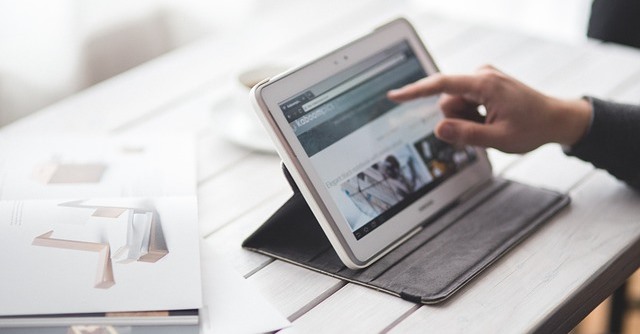 So, today marketers should firmly keep abreast of the latest changes and most effective methods of gaining new visitors and keeping current customers happy. Below, we offer some valuable techniques, which seem to have a great potential for digital marketing.

The best thing about them that all they are entirely in your hands and their success depends on you completely.
Transparency

It may sound unusual or even intimidating, but the more transparent your company looks for customers, the more trust they get to your products and brand. In fact, customers react positively to everything sincere and open-hearted, including brand transparency.
Honesty and integrity are by far the most important assets of an entrepreneur. - Zig Ziglar

A great example of that is the promotional campaign made by McDonald's in order to make their products and services close to customers. Within the promotional initiative "Our Food. Your Questions." they truthfully answer customers' questions about their meals and cooking technology.




The answers promise customers a high quality of the food and make them much more loyal to the brand.
Storytelling

Storytelling is heavily discussed across the internet and posed as a new trend in digital marketing. Still, most established companies use stories of their brands for a long time. Current popularity of this tactics is just a new wave, which is able to make your business more profitable.

The power of storytelling is in its emotional influence on customers, which is much more persuasive than even statistics and scientific conclusions. According to Psychology Today, emotions are the main driving force, which mostly defines consumers' purchasing behavior.

Evaluating brands customers primarily use personal feelings and emotions that often are a natural response to the twists and turns the heroes of the story pass through.

Stories are catchier and stay in minds much longer than other compelling arguments. The corresponding study was conducted by Jennifer Aaker, a professor of the Stanford's Graduate School of Business. She asked her students to make a 1-minute speech and present it to classmates. Only 10% of participants made some stories, while other mostly used facts and figures. Summing up the results they discovered that only 5% of listeners were able to reproduce statistics and overwhelming 63% remembered the stories well. (Source: theguardian.com)



This is the best proof of the effectiveness of storytelling.

The most advantageous and natural reason to tell a story is the narrative about your brand creation. Though, this story is to be 100% exclusive, you still should make it using some common principles typical for exciting brand stories.

The stories you create should include real life content describing actual circumstances and specific heroes with bright and distinct characters.

The structure of the story usually includes clearly separated beginning, middle, and end, which allows readers to easily follow the content.

Storytelling is deeply integrated with social media and other marketing channels, which make available to the public. A good story is suitable for all channels, including blogs, prints, videos, or multimedia, but should be closely adopted to each specific one, of course.
Word-of-Mouth Marketing

The word of mouth marketing is used for many years, but at all times it was possibly the most effective type of advertising. The power of this channel is created by the credibility behind it, since whopping 92% of customers trust recommendations from their friends and family (according to Nielsen's Trust in Advertising Report, 2012).

Today, this power can be beneficially leveraged via social media and other networking channels. However, the word of mouth concept includes several commonly required elements.
Word of mouth is the best medium of all. - William Bernbach

Firstly, you need to create a real subject to talk and discuss. It can be everything you can imagine, including great products and services, unbelievable facts, or amazing stories. But, your customers should be able to easily evaluate the uniqueness and awesomeness of it.

Here we approach to the second compulsory element of effective word of mouth marketing – knowing your customers. And it's not only about knowing, but largely about engaging customers in the communication in order to get the first-hand feedback and impressions.

The motivation of customers is the part of communication and aims to strengthen their efforts beforehand or during the communication.

At last, you should provide customers with all necessary tools to spread your story as far as possible from the point of origin.
Discovery Search

If you are inclined to provide customers with a real adventure while browsing your store, a great story presented in a confidential manner is not enough. Positive experience is to be felt during the whole journey and at every step of it.

Sometimes people do not search something specific in your shop, but just browse your catalog in the hope to find something special for Christmas or Valentine's Day. Actually, such customers do not look for a commodity, rather than for a brilliant idea, which is also a great opportunity to sell your products.

Discovery engines are already widely used in popular social media like Facebook or Instagram, but still can be rarely met in commercial stores. With customers' preferences, interests, and history of browsing discovery engines are able to provide much more personal search results and finally some intangible, still valuable items – insights.

This search logic is ideal for gift shops, unusual products and makes shopping experience truly interesting and real fun.
Conclusion

Generating abundant sales requires standing out from the crowd and holding high brand specific features to stay long in the minds of your customers. And, all the mentioned above tactics and techniques provide you with this precious opportunity.