Popups are the windows that appear on site pages informing users about the latest brand's offers.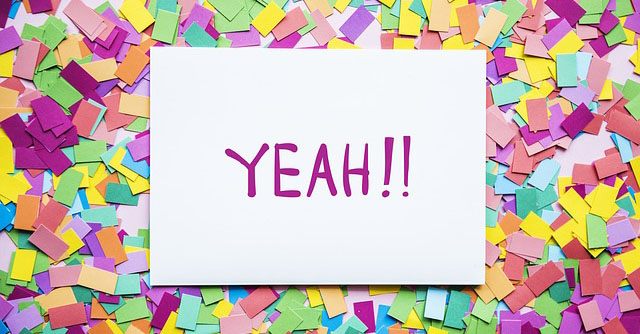 Popups are among the strongest marketing tools in the e-commerce area. Today, we will describe their peculiarities and bring some examples of their implementation on retail websites. So, let's start.
Why Popups?
The primary goal of a popup is to motivate certain customer
actions
. Those actions might vary depending on the
message
of a particular popup.
For example, popups work great for increasing the number of
email subscribers
. Several years ago, the
Nikki, In Stitches
handmade accessories store managed to drive
1,375%
more email subscriptions through popups than through its sidebar subscription form.
Popup Types
According to particular visitors' actions on a site, store owners can show them the following popup types:


Exit-intent popups. These popups are shown when a user tries to leave a site. More specifically, the system tracks the movement of the visitor's cursor on a particular site page and displays the related popup when the cursor leaves the area of the current browser window. This way, the brand presents its offers to leaving visitors to keep them longer on its site.


Scroll-based popups. Scroll-based popups appear when the user views a certain percent of a site page determined by a store admin. E-commerce stores frequently use this popup type on their blog pages. This way, they introduce their offers to users who engaged with a certain amount of the content on particular site pages.


Time-based popups. Popups of this type are displayed a while after the user opened a site page. Again, this value is set by the store admin. Time-based popups make their best when they appear 60 seconds or later after visitors load the page. At this point, they are already engaged with the content of the page, and, thus, more inclined to accept the displayed offers.


Content-based popups. This traditional type of popups is shown to users when they open particular site pages, such as, say, home, catalog, product, category, and other ones.


Based on the above popup types, store owners can determine the most appropriate '
moment of
interaction'
with their site powered by popups.
Now, let's walk through several examples that will help us understand for what purposes online merchants can utilize popups in their stores.
Popup Usage Examples
Welcoming Popup
We begin our quick tour from the so-called 'welcoming popup' used by the
Naja
underwear web store. The popup is shown to users once they visit the store for the first time and offers a special discount on the first purchase for each new email subscriber.
In this way, the brand welcomes new visitors to its site. Moreover, it presents particular offers in a
short and easy-to-understand
form prompting visitors to become email subscribers with the words 'be our special guest' that creates the feeling of a
unique offer
available for each website visitor.
The feeling of uniqueness can also be produced by providing users with the personalization experience. Let's explore the following example.
Personalization Popup
The
Missoni
clothing and accessories store shows its new visitors a popup offering them to get
personalized
email newsletters. Users can specify their gender by ticking the appropriate checkbox and receive only relevant offers, say, new men clothing collection announcements.
With this move, Missoni can create
targeted marketing offers
for its subscribers, thus, increasing the possibility of sales. Moreover, the brand also uses a motivational message inviting users to join its 'family' that adds a sense of belonging and even more value to its promotional offer.
Let's have a look at the another popup example that gives merchants additional marketing opportunities.
Two-step Promotion Popup
The
Tecovas
handmade clothing store that primarily specializes in crafting cowboy boots approaches its advertising campaigns quite creatively. By visiting the Tecovas website, users can see two subsequent popups that belong to the
same promotion
.
In the first popup, the brand draws the visitors' attention to such an issue as overpriced boots. In the next popup, Tecovas offers to subscribe to its newsletter and get access to new item arrivals at exclusive prices as the
solution
to this problem.
By promoting its offers in such a way, Tecovas 'tells' customers that the subscription will save them from overpriced products, thus,
engaging
them with the offer.
Contextual Popup
Companies that sell mattresses and other items of furniture, as well as clothing stores, often benefit from popups based on the current season.
For example, last September, the
Casper
mattress seller showed users the popup offering users to 'put summer in bed', in other words, encouraged them to use an exclusive voucher for its autumn/winter collection. Really creative, isn't it?
Finally, we will learn how popups can stimulate shoppers for additional purchases.
Upsell & Cross-sell Popups
In fact, using popups that promote upsells and cross-sells already became a common practice among e-commerce stores. As a rule, such popups appear on the shopping cart and checkout pages offering users to get additional benefits from the order by making
complementary purchases
.
This way, by viewing popups, shoppers are timely informed about
extra offers
of a brand. And, if such offers include discounts, shoppers will be highly motivated to buy more within one order, thus,
enlarging
the average order value.
The Magento 2 store owners can effectively promote their offers through popups by utilizing our powerful Popup Pro module. Let's have a closer look at the extension's possibilities.
Popup Pro by Aheadworks
The
Popup Pro extension
for Magento 2 suggests creating highly customizable, in terms of content, design, and animation effects, popups to advertise various offers and gain new email subscribers.
More to it, the extension offers several
triggers
for popups to be displayed. Those include the percent of a page scrolled, exit intents (the cursor is moved outside the page), the number of pages viewed, and custom display delays (the popup is shown immediately after the page load or later, according to the delay setting).
Last but not least, store owners can 
target
popups for particular site pages and user groups and then track the
performance stats
of each popup by the number of views, clicks, and click-through rates.
Please visit the
Popup Pro product page
and the official
user guide
to explore our extension in more detail.