Email marketing remains one of the driving forces of e-commerce sales, and in 2018, its influence is predicted to grow even more.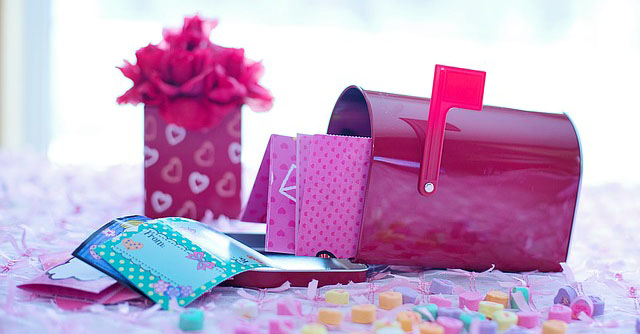 Today, we will discuss the most promising email marketing trends of the current year.
Why Email Marketing?
By implementing email marketing strategies in their web stores, online merchants primarily get the following benefits:


Loyalty Establishment. By sending customers emails with relevant and informative content, merchants establish credibility and, as a result, strong relationships with their target audience.


Time & Money Saving. By scheduling email chains instead of individual messaging, merchants save their time. Besides this, email marketing is more cost-effective compared to other forms of advertising.


Better Visibility. Since people tend to regularly check their mailboxes, there is a high chance that they will be timely informed about brand's new offers and engaged with the promotional content.


Undoubtedly, every store owner expects that all the above benefits will be followed by traffic and sales increases, which is quite right.
Email Marketing Future Perspectives
Email marketing trends often change, so merchants should stay abreast of the latest tendencies to make the most of their email campaigns.
In one of our previous
articles
, we already talked about such a promising email marketing trend as
personalization
. Now, we will explore some other equally important tendencies that will significantly influence the development of advertising emails in 2018.
Email Automation by Audience Segments
Automated email campaigns segmented by multiple customer audiences can bring great benefits to merchants.
The stats recently presented by the
Direct Marketing Association
show that targeted emails can increase total email returns on investments up to
77%
. Such an impressive figure proves that customers willingly opt for the brands that offer them
relevant content
in their promotional emails.
Finally, by adjusting their emails to different customer groups, merchants can cover a larger
audience base
with their offers, which plays an important role in increasing sales.
Textual Emails
The
research
presented by the
AWeber Email Marketing
company earlier this year proves that in 2018, e-commerce businesses will continue sending both text-only emails along with the image-based ones.
In fact, there are two main reasons why emails without images are popular among web marketers. First of all, they do not really look like
artless advertising
as it happens with image-based emails. Textual emails, even if they
promote
something, are not immediately perceived as advertisements. Users are more likely to read such messages and then decide whether to accept the provided offers or not.
Another advantage of textual emails is their time- and even cost-effectiveness. More specifically, online merchants do not have to
compose
email templates or buy appropriate images to be inserted in emails. Instead, they should write only the advertising message itself.
Let's move on further and explore one more trend related to text styles of promotional emails.
Storytelling Emails
The same AWeber company states that in 2018, storytelling will become
an
essential part
of email marketing. After all, customers better like good stories rather than being immediately asked to buy something.
For example, not so long ago, the
Blue Apron Meals
company presented its brief story starting from its first meals and unique ingredients and ending with some particular data. The personal tone of the letter and friendly treatments made each recipient of the email campaign feel an integral part of the company's story.
Although the above bits of advice can't be called innovative, they will likely shape the future of email marketing in 2018.
If you run a Magento 2 based store, you can
keep up
with all of them by using a powerful solution by Aheadworks. Now, let's find out more about this solution.
Follow Up Email by Aheadworks
Thanks to the
Follow Up Email extension
for Magento 2, merchants can schedule automatic email campaigns segmented by particular
customer groups
. The format of each email, including its layout and content, can be precisely set through the convenient editor.
With the
A/B testing
and preview modes, you can avoid any accidental mistakes and constantly improve the efficiency of your messages. Finally, the statistics of each email and email campaign in general can be
tracked
through open rates, click rates, and so on.
Find more about our extension by exploring the
Follow Up Email product page
and the dedicated
user guide
.