Customers love discounts, and one of the ways to provide these discounts in a web store is to use coupon codes.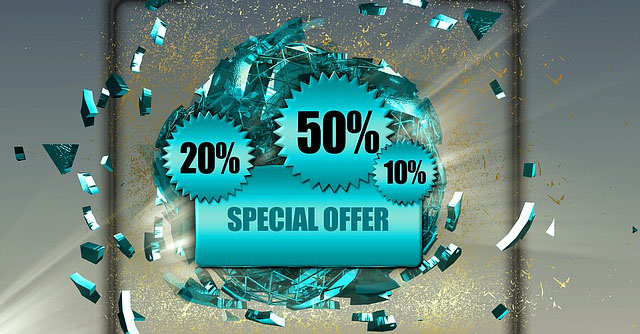 In fact, coupon codes with special offers contribute to building long-term customer loyalty. Today, we will talk about the most efficient ways of using digital coupons.
Coupon Code Key Stats
Last year, the
Deal Nerd
resource conducted a survey of coupon code usage in e-commerce stores. According to its results,
68%
of respondents said that they would leave a store that doesn't offer coupon codes.
Moreover,
54%
of shoppers expect to receive discounts as coupon codes sent by email. As a result,
83%
of the stores surveyed use email as the
top channel
for coupon code distribution.
The above figures just prove that coupon codes can
greatly increase
revenues of any e-commerce store. Now, let's walk through several important tips telling how to properly utilize digital coupon codes.
Coupon Code Best Practices
Take Advantage of Customer Segmentation
The first thing that should be kept in mind when using coupon codes is that they should be segmented by a customer group. This way, your offers will always be presented to the
right audience
.
Notice that you can adjust your coupon codes not only for on-site visitors but also for particular
email subscribers
by sending them coupon codes by email. As a result, you will be guaranteed that your loyal shoppers will not miss any of your special offers.
Next, we will determine what types of offers can be introduced in a coupon code.
Offer Coupons with a Short-term Expiration Period
Time limitation is, undoubtedly, a powerful incentive for customers to make purchases asap, this way, boosting your sales. And, if you offer coupon codes that provide discounts for particular items in your store for, say, the next three days, the
usage rate
of such coupons will likely be high.
Thus, when utilizing such coupons, consider applying an expiry period that does not exceed seven days. This move will produce the greatest sales effect in
the shortest term
. Also, think about offering these limited-time offers on holidays and popular events, such as Christmas, Black Friday, Cyber Monday, when people are more inclined to do shopping.
So, what are the other ways according to which coupon codes can be effectively utilized in a store? Let's find out.
Introduce Special Offers for Second Purchases
Let's say your customers would like to purchase
several items
within an order, but they are doubted by the total price. Those might be the items of the same category, say, t-shirts, or the ones that belong to different categories, say, jackets and t-shirts.
In this case, try offering discounts on
second purchases
. This way, you will encourage shoppers to buy more than one item per order.
Besides providing discounts on second purchases, you can prompt shoppers to buy more with another equally effective tactic. Let's take a look at the next practice.
Provide Discounts on Bundle Products
Coupon codes that offer discounts on bundle products are among the most effective ones that are able to increase
customer retention
. However, they can give you a lot more than just grow the number of loyal customers.
Suppose that by visiting your store, customers can benefit from the coupon code with, say, the 30% discount on certain
bundle items
. Thus, the most perceivable benefits from their implementation are the following:


By selling multiple items at a discount, you get an increased average order value.


If you send coupon codes by email, you can arrange this process more rationally by sending codes that cover multiple items at a time instead of sending email codes for each particular item.


Further, we will consider one more coupon code type: tiered discounts.
Use Tiered Discount Offers
Another way to increase the average order value is to provide
tiered odiscounts
like the following ones:
Use the coupon code 'THIRTYOFF' and get the 30% discount for 3 purchased items!
Use the coupon code 'FIFTYOFF' and get the 50% discount for 5 purchased items!
More purchases mean larger discounts. With this simple rule, tiered offers became one of the most effective sales tactics. More specifically, with tiered offers, customers are strongly motivated for
bulk purchases
.
Lastly, let's determine how you can make your coupon code offers even more beneficial for customers.
Provide Additional Services
Additional services provided along with discounts make the whole coupon code offer even more
attractive
to customers. And, one of the most demanded additional services that can be included in the offer is free shipping.
According to the statistics,
73%
of buyers believe that free shipping acts as a powerful intensive to use coupon codes. In particular, this relates to those consumers who make
large orders
and expect to save at least on shipping.
Thus, try including this service in your coupon code offers and then analyze how this move influences your
sales
.
For the Magento 2 store owners, we have a special offer that will allow them to benefit from any of the above practices.
Coupon Code Generator by Aheadworks
With the
Coupon Code Generator extension
for Magento 2, you can generate individual coupon codes for particular customer groups, including
guest visitors
, according to the predefined rules. Coupon codes can be
thoroughly
configured
in terms of their usage, format, conditions, and actions.
More to it, you can perform 
mass actions
with coupon code rules, including activating, deactivating, and deleting several rules at a time. The generated coupons can be automatically sent to individual users by
email
.
Store admins can track the
efficiency
of each coupon-related rule, including the number of coupons generated, the number of coupons used, and their usage rate.
In fact, this is just a little part of the possibilities offered by Coupon Code Generator. To learn more about its features, please visit the
Coupon Code Generator product page
and explore the official
user guide
.