When properly utilized, social login buttons provided on e-commerce sites can give rich opportunities for merchants.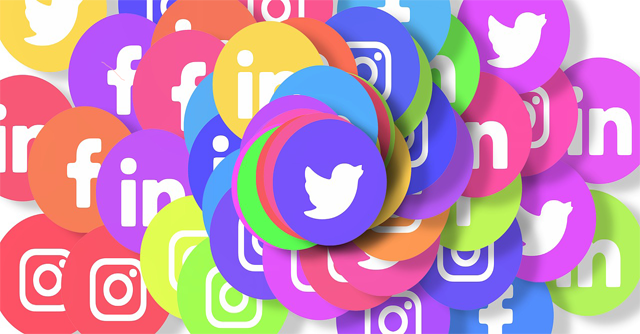 Today, we will discuss the benefits online merchants can derive from social logins. So, let's start.
Social Login Trends
77%
of users consider social logins as a necessary registration solution. And, among those who prefer social logins, prevail the 18-25 year (
38%
) and 25-35 (
33%
) year age segments.
How online retailers benefit from implementing this functionality in their stores? First of all, they can increase
customer retention
and the number of visits. Still, this solution opens even more opportunities, which we will further describe in more detail.
Social Login Benefits
Quick Registration & Authorization
For shoppers, the social login functionality means almost
instant access
to a particular store. Since not every store allows guest visitors to make purchases, social login buttons become a time saver for those who don't want to spend time indicating their personal info to register on the site.
More to it, thanks to social login buttons, customers can quickly login to their accounts
every time
they need to access them.
Filling out registration and/or authorization fields might seem particularly irksome for
mobile users
that have to do this by tapping buttons on their virtual keyboards. Obviously, this is not as convenient as on physical controllers and takes much more time. Social logins simply leave this problem behind.
One should note that social login buttons do not only cover the registration and authorization pages. If they are provided on the 
shopping cart
and
checkout pages
, customers will make purchases quickly and seamlessly.
So, what are the other benefits of social logins? Let's find out.
Additional Login Options
Besides registering new accounts via social logins, shoppers can also link their Social IDs to the already existing ones, thus,
enlarging
the number of social login options. As a result, they can log in to the store account with, say, LinkedIn, Instagram, or Google, this way, having a plenty of choices.
What does it mean for store owners? By giving shoppers such
flexibility
, they allow them to log in with preferred networks, which improves customer retention, significantly increases the number of site visits and, therefore,
conversions
. And, the more social networks your login options cover, the greater increase in conversions you will have.
Besides bringing conversions, social logins help merchants to collect
customer data
more effectively.
Accurate Customer Data
According to the statistics,
88%
of users fill out registration forms with
incorrect data
. As a result, store owners cannot take advantage of this data if needed.
When shoppers login to a site with their social network accounts, a store owner gets the data obtained from these accounts.
By linking to several social accounts as login options, merchants can get
more detailed info
about customer profiles. Say, from Facebook, a customer makes it available personal info, including interests and friends, while from LinkedIn, this is the info of business nature, such as current position, employment history, education, skills, etc.
With the data collected from social logins, merchants can get
reliable insights
about their audience and then segment it into particular customer groups based on age, gender, geographic location, interests, profession, and other criteria. This, in turn, gives additional marketing opportunities we will talk about in the following paragraph.
Targeted Advertising
With the right data, store owners can plan their
marketing activity
 properly. In other words, they can tailor their promotions to each particular audience segment.
For example, if you are running a clothing store and found that the women between 25 and 35 years from North Carolina and men of the same age from South Dakota are among the most active social login users on your site, you can run two separate ad campaigns for each of these above groups.
This way, you can promote your brand in the most
profitable
way.
As we can see, social logins are the simple tools that help e-commerce businesses to achieve great performance results. And, if you are a Magento 2 based web store owner who wants to benefit from those tools, we have an offer for you.
Social Login by Aheadworks
The
Social Login extension for Magento 2
provides e-commerce businesses with simple yet effective social login feature. This way, customers can create web store accounts via their social network profiles or link the existing ones to one or even several social networks.
Currently, the available login options include Google, Twitter, LinkedIn, Facebook, Pinterest, Instagram, VKontakte, Odnoklassninki, and PayPal. Each login option can be configured individually, including its
visibility
and display order. More to it, social login buttons can be added to the registration, authorization, cart, and checkout pages.
To learn more about the Social Login module and its functionality, please visit the
Social Login product page
and read the official
user guide
.