Online merchants use store locators to primarily help shoppers find the nearest physical outlets or pave the way to brick-and-mortar stores.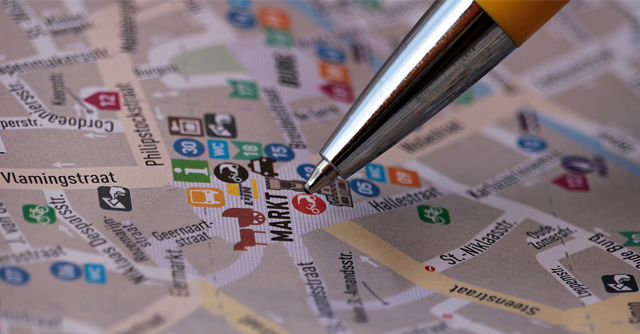 Today, we will give you some recommendations on how to help customers find the locations of the required physical stores online. First, let's take a look at the key benefits of the above functionality.
Why Store Locators?
Apart from showing buyers the locations of particular brick-and-mortar stores, e-commerce businesses can benefit from the following advantages of store locators:


Customer retention. Customers will be grateful to the brand that helps them to find the nearest outlet when they don't have much time for searching.


Rationalized workflow. The address-related info provided on store locator pages helps contact persons avoid general questions about their address and focus on more specific customer requests.


More buying options. With the store locator functionality utilized in a web store, shoppers can find the required products online and then negotiate to pick up them at the nearest outlet.


The above benefits just prove that store locators became an indispensable tool for both merchants and buyers. Now, we will find out how this functionality should be arranged on a website.
Store Finders Best Practices
Take Advantage of Locating
The first feature that should be included in the store locator functionality of any e-commerce store by default is the possibility to find the nearest store based on the
current user's location
.
So, shoppers specify their location to find the nearest store, but what does the term 'nearest' exactly mean? Are these the stores that located within 100 kilometers or 200 kilometers, or only the stores within the walking distance? In other words, how a shopper can know what the
search radius
is?
The best solution here is to allow customers to
manually indicate
the radius of their search in terms of radius measurement units and their values. Consider implementing the solution in your website, and the process of finding a particular store is going to become transparent to your customers.
Now, what are the other challenges that customers might deal with when using store locators?
Make it Clear to Customers
Often, a customer who searches for a particular physical store in a particular location might encounter the situation when the locator displays a number of stores that operate in
different business fields
. It can be a shopping mall, a business center, or some other building that assembles multiple businesses under one roof.
The point is that the customer might easily get confused with all the provided locations. That's why every e-commerce business that has physical outlets should consider making their specific outlets easily distinguishable from each other. This can be done by giving
short descriptions
of these outlets, including their full address (with a street, phone, and a Zip code), opening hours, provided services, etc.
Another good way to improve the visibility of the outlet is to add
a unique marker
, say, a brand logo, to be displayed on the map for the corresponding location. As a result, shoppers will be able to easily find your store among dozens of others by this marker.
Now, let's find out how location descriptions can also be utilized within the store locator functionality.
Use Calls-to-action
In fact, location descriptions can be harnessed to
drive sales
, not only to improve visibility. Unfortunately, some brands do not realize the potential of store locators in full.
For example, the
Mercedes-Benz
world-famous automotive company gives short descriptions of its dealer outlets that include only the contact info and provided services. Apart from the information, this approach can hardly bring any other real value.
On the other hand, the
Sephora
cosmetics brand literally encourages shoppers to visit outlets by announcing current and future events along with the contact info of the corresponding outlet on its store locator page. This way, customers attracted by Sephora announcements are highly motivated to do shopping in its brick-and-mortar stores.
Use Multiple Locators
Suppose you are a store owner that runs a business with a
diversified product portfolio
, say, a digital technology company, like Samsung, that produces smartphones, home appliances, IP cameras, and the like. At this point, you probably have an individual target audience for each product type and even individual networks of physical outlets.
Adding all these numerous points of sales to the same store locator page at once doesn't sound like a good idea, as shoppers that look for, say, smartphone stores in their neighborhood might easily
get confused
with IP cameras outlets.
A better option will be generating different store locations for
different store views
of your web store in case your product types are distributed among separate store views. Thus, your shoppers will be provided with only the relevant search results according to the product type they want to purchase in your brick-and-mortar outlets.
Lastly, we will talk about such important aspect as the mobile optimization.
Adjust your Locator to Mobile Devices
More and more often, users perform searches from
mobile phones
. This way, the necessity of making store locator pages mobile-friendly is beyond the question.
In the mobile version of the store locator page, everything should be done for the user convenience. This means that Google Map should be zoomed by touch, the location lists should be scrolled, and so on. As a result, you are guaranteed that mobile shoppers
will gladly use the provided store locator functionality.
If you are running a Magento 2 based store and already looking for a one-stop solution that will cover all the above practices, be sure that you found it at this very moment.
Store Locator by Aheadworks
By using the
Store Locator extension
for Magento 2 by Aheadworks, you will give your shoppers the opportunity to effectively find nearby locations of your brick-and-mortar outlets.
The Google Map functionality is already integrated into the extension, and you should just indicate the
location-related
info along with additional descriptions, custom markers, and images for one or several Magento store views. Customers, in turn, will benefit from the possibility to search for stores by a specific address, or by their current location equally flawlessly on any device.
If you need more information about the Store Locator extension, please visit the
Store Locator product page
and walk through the related 
user guide
.