Returns do not only bring inevitable losses, but also embrace great opportunities for future sales since easy and quick RMA process gives many chances for repeated purchases.
Note:
According to Marketelligent from 8% to 15% of retail sales are returned for various reasons.
aheadWorks 
RMA extension
makes the process organized and simple for both customers and merchants. The advanced functionality of the extension allows you to manage any RMA requests and retain loyal attitude of your customers.
RMA
The
RMA extension
 is an efficient method of controlling the return or exchange of items sold to customers, ensuring visibility, and tracking of the item until the transaction is concluded. It is highly appreciated by our customers and recently we've released a new
1.5 version
of the module, which comprises enhanced functionality for store admins.
New Features
Terms and conditions for RMA requests
You can easily set up terms and conditions for RMA requests and show them to customers in My Account area. Clients will not be able to create a request without accepting the RMA policy.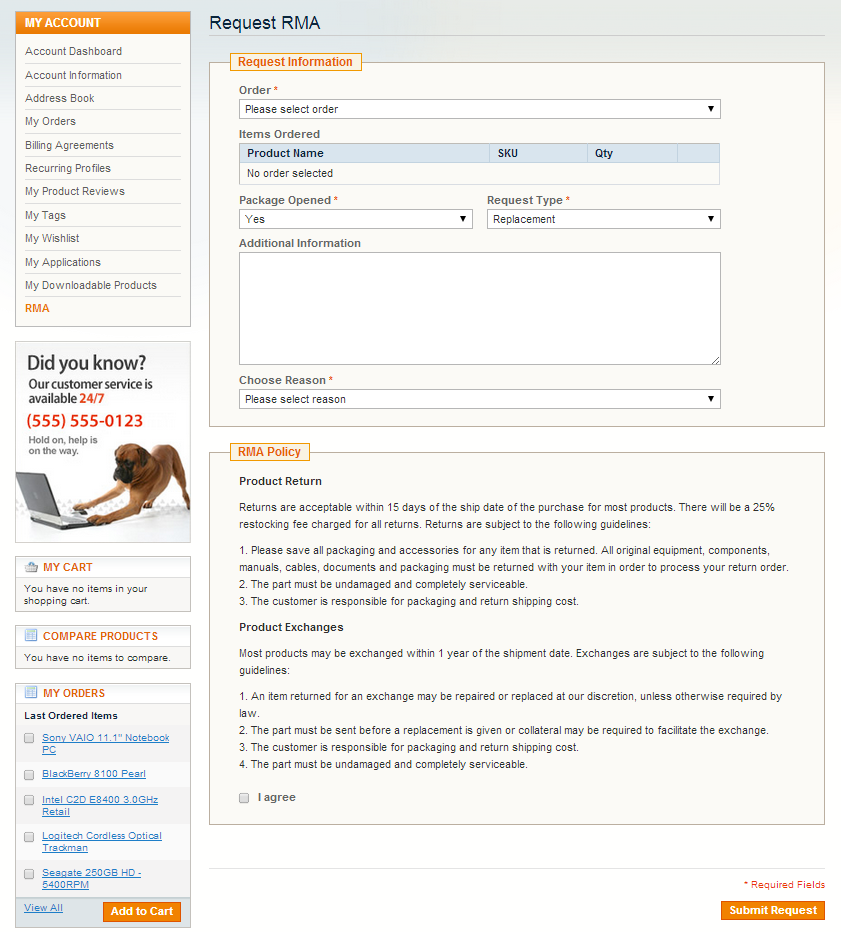 RMA Terms and Conditions
File attachments in notifications
Customers receive e-mail notifications and are able to download attached files immediately without visiting their accounts in your store.
Export RMA table as CSV
You can download RMA tables in CSV format from the backend.

Export RMA Table as CSV
The 'Print Label' and 'Confirm Shipping' are not be visible for unapproved RMA.
Customers are not able to see 'Print Labels' and 'Confirm Shipping' links until the RMA request is approved.

'Print Label' and 'Confirm Shipping' Appearance
These options are configurable and you can switch them off from the backend.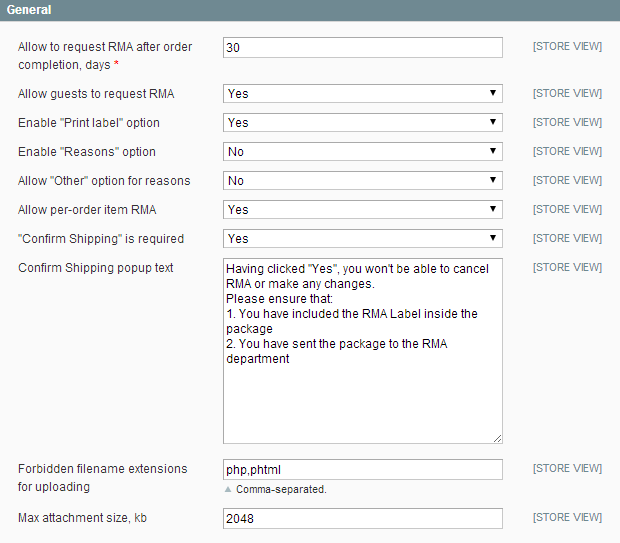 'Print Labels' and 'Confirm Shopping' Configuration
"

I can't even imagine the process of controlling the return without the RMA module. It's simple but really indispensable.


For more details visit our
store
and read complete description of the
RMA Magento
extension's functionality or visit 
demo stores
 of the module and try it in action.