As time passes by, I become convinced that Magento is very similar to Julius Caesar in its quest to conquer the world. Turned out, this famous Roman emperor took up the reins mostly of European terrains, but Magento, it seems, cherishes plans to gain the whole planet.
When a high popularity of Magento in Europe and both American continents is no longer questioned, Asia is still perceived as a tidbit by rival eCommerce platforms. It's especially true for a tech tycoon Japan.
Common understanding of Magento state in the Land of the Rising Sun is vague. If you also wonder what's going on in Japanese Magento market, meet
Hirokazu Nishi
for a brief talk. Currently he works as CTO at
Celtic Corporation
(which appears to be aheadWorks
Official Partner
!) and is in charge of
Magento Meetup Tokyo
organization.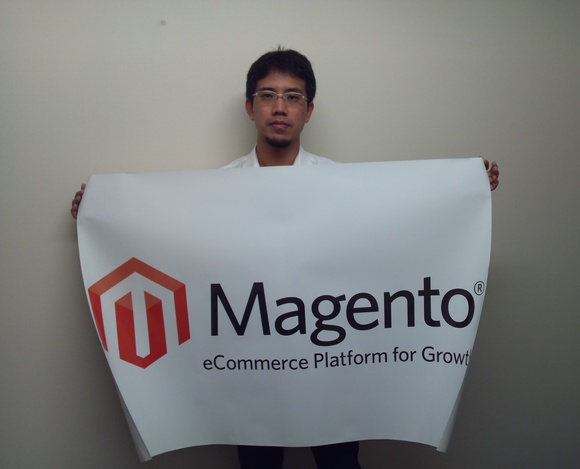 Hirokazu, you provide Magento technical support and extension development service in Japan. How did you get interested in Magento in the first place?
H.N.:
At the end of September 2007 I found the article about a new eCommerce software. It was an early version of Magento and I felt it would become a great platform. Then I started using Magento.
Is Magento popular in Japan? Are there any features typical for Magento in your region?
H.N.:
Not yet. Not long ago a lot of Japanese merchants demanded Magento to suit a specific Japanese mobile theme (it's not actually a theme, but also an extension). To meet their request, we had to rewrite many classes and test many various devices. But now they do not need such features anymore, so we can propose them to use Magento.
Would you recommend starting a new eCommerce business in Japan, for instance, opening online store? What difficulties may beginners encounter?
H.N.:
Yes, I would recommend. But I don't think that Magento is a good idea as the first platform for beginners, because most of newbies don't possess enough knowledge to manage their websites and eCommerce businesses.
Many merchants open their own eCommerce websites in Japan and some of them getting bigger over time. In general, I think it's a good opportunity for you to open your website in Japan, using Magento.
Magento Meetup Tokyo. How did the idea of organizing this event come to your mind?
H.N.:
In Japan plenty of technical events are held (like Wordbench and WordCamp), so it was natural for me to go with Meet Magento Japan.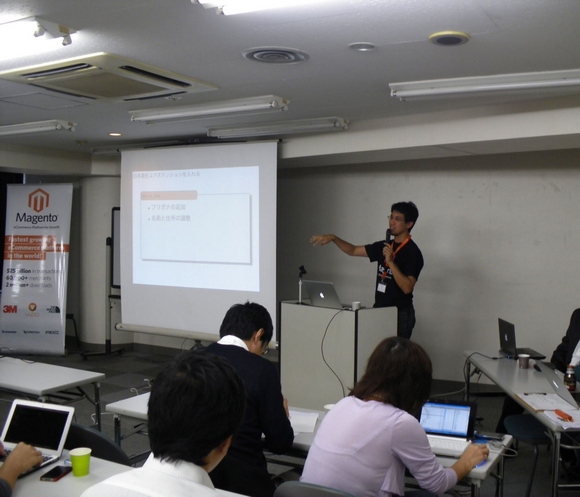 H.N.:
Honestly, the most difficult issue was to reserve a hall for a big event. In Tokyo such places are very expensive and Japanese people are not accustomed to pay money for meeting someone knowledgeable enough to tell them what they want to know.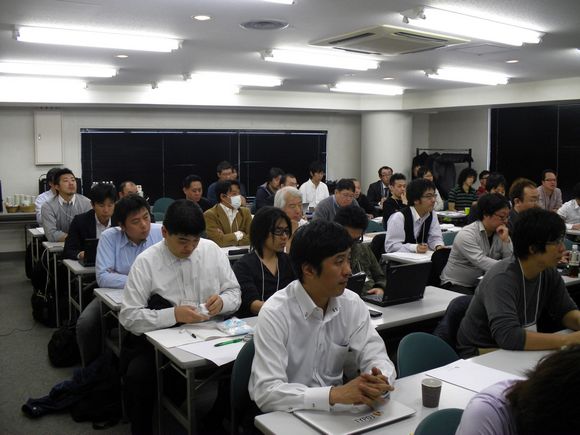 H.N.:
My goal is to make Magento more prominent in Japan and increase the number of active people in Japanese community.
Thanks for our conversation, Hirokazu. We all wish you good luck with your endeavors and hope to get more news from you about Magento in Japan soon!