The years in eCommerce taught me that anything can be achieved easily if you make enough efforts. It applies also to driving qualified traffic to your website, where landing pages play a special role as they act as promotional tools, which you can create for free without any external help. 
Although you may think that creating a high converting landing page requires a long time and complex manipulations with coding, it has nothing in common with reality. In Shopify, you can easily achieve the desired design with an absolutely intuitive drag-and-drop page builder like Buildify. It allows you to use mobile-responsive templates and arrange content with 80+ widgets, which represent different content blocks from simple headers to Google Maps and modal sections.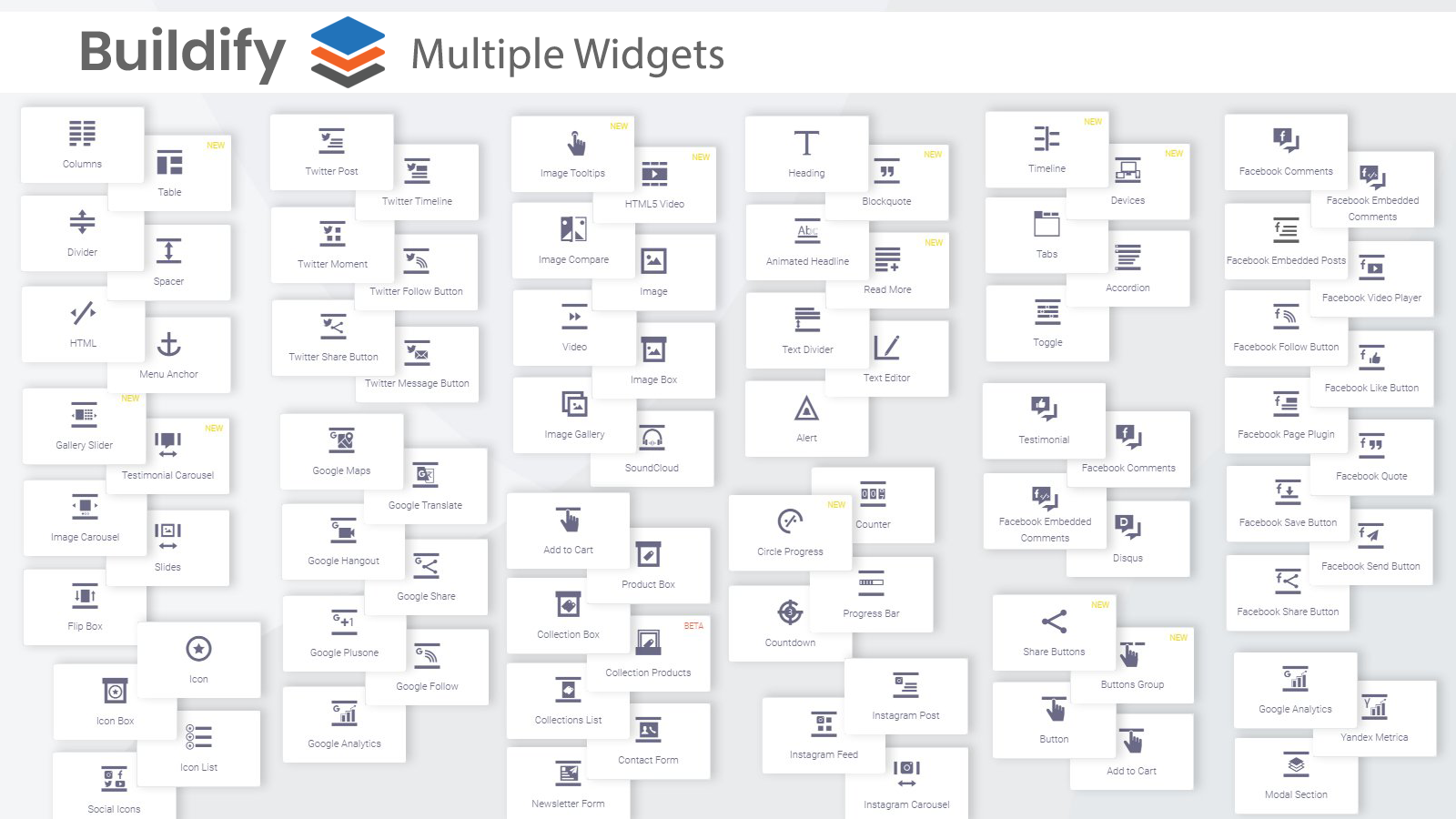 So the process of building a landing page is a child's play with the right tool, but the real challenge is to attract qualified traffic, because your freshly-created landing page needs more than descriptive content and bright images in this case. What it really needs is search engine optimization. So, today I'm going to share with you my experience in how to make your landing pages SEO-friendly and attract more buyers to your store.
Search engine optimization (SEO) is the process of optimizing web page's elements to increase chances of ranking high in search results for a relevant query.  The principle is clear: the better your landing page is optimized for search engines, the better visibility it will gain. And with visibility you'll drive traffic, garner people's attention and increase chances to convert visitors into buyers.
To optimize your store for search engines, you should have an idea of how the searching process works. Search engines, like Google or Bing, crawl web pages on the internet, collecting information and putting it in a sort of library, called index. Then the search engine activates algorithms to analyze these pages and show them on the relevant query. These algorithms are based on hundreds of factors, which have a direct impact on the order of the web page in search results. 
So, to improve your SERP you should try to bridge the possible gaps in your web page content or functionality and give search engine bots as much data as possible. But don't overdo it! Your content should look natural, or you'll be penalized. But more on that later.
Now, let me share some tips I use myself to improve SEO on the landing page. Hope, you'll find them useful.
Tips to follow while creating SEO landing pages
1. Publish under a custom URL on your domain
Usually we create landing pages after the website has been published. And when we build a landing page with any of the content management tools, the important question arises: what URL it should have. The common mistake is to publish your landing page to a subdomain of the service provider, while it should always be connected to your domain. 
For example, you've created a landing page with Buildify, but it's not necessarily have buildify in the URL, but should be connected to your website and look something like this: yourstore.myshopify.com/landingpage. 
In this way, you won't interfere with brand consistency, which is important for establishing relationships with customers and increasing brand awareness. Besides, your landing page can be valuable for your domain authority and there's no reason to lose such an opportunity to increase your score.
2. Add keywords to your landing page content
Keywords are good guides to help customers find your web store, that's why popular brands conduct complex surveys to find the most relevant and searchable word combinations related to their content. Also, the keywords presence in content is one of the factors taken into consideration by search engines for ranking a web page. Here I should clarify, that you should add only those keywords related to the page content, as other keywords can bring traffic to your store, but won't have any value. At last, it would not be that thing visitors were looking for. 
To generate keywords, think about the terms related to the web page content.

Use specific tools like

Keywords Everywhere

or

Google Keyword Planner

to find the combinations people usually type. 

Choose long-tail keywords and more specified keywords to increase chances to be ranked high.

Add keywords naturally, stuffing will only hurt your SERP, as Google can think you're cheating and penetrate you.

Add keywords to content, metadata and URL for better results.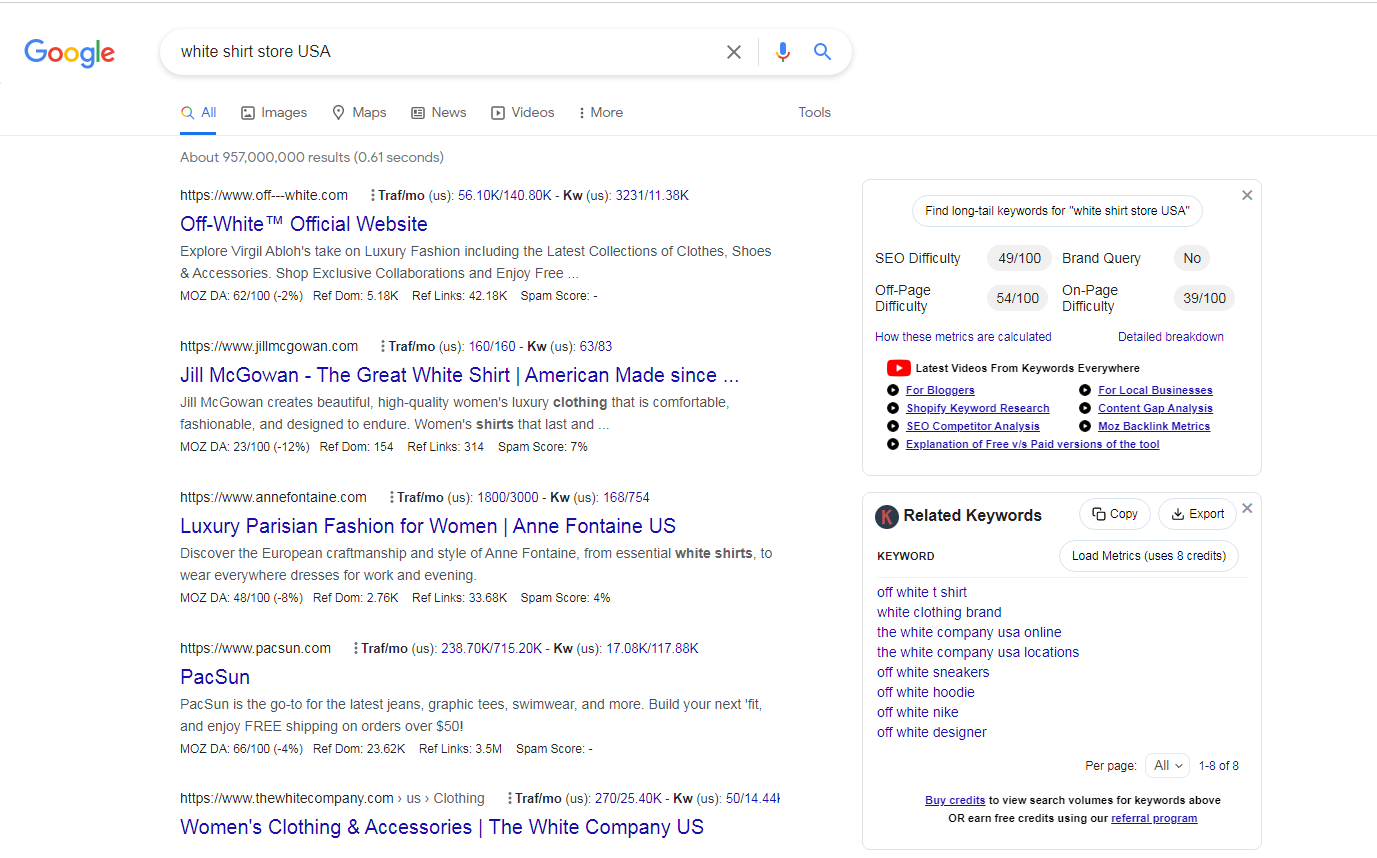 3. Optimize metadata and alt tags
Before crawling your webpage content, search engines look at metadata, a set of data, which tells search engines what the page is about and it is relevant. That's why it's so important not to miss these web page components. A good practice is to add keywords in your metadata, so it can contribute to higher SERP. 
One more important component merchants usually forget about is alt tag, which can also contain keywords and hence improve ranking. Search engines can't read images, but they can read alt tags, which are used as text alternatives to images. Ordinary website visitors can find alt tags on the page if one of the images fails to load or by using speech synthesizers for visually impaired users.   
If you already have a Shopify website with multiple web pages and want to add missed metadata, alt tags and file names, you can optimize it in one click with SEO Image Compression, a powerful optimization tool not only for landing pages but for the whole website. The app allows you to set optimization preferences with metadata templates and run automatic optimization on their basis to fill in the missed meta titles and meta descriptions. The alt tags and file names optimization can be conducted together with image compression.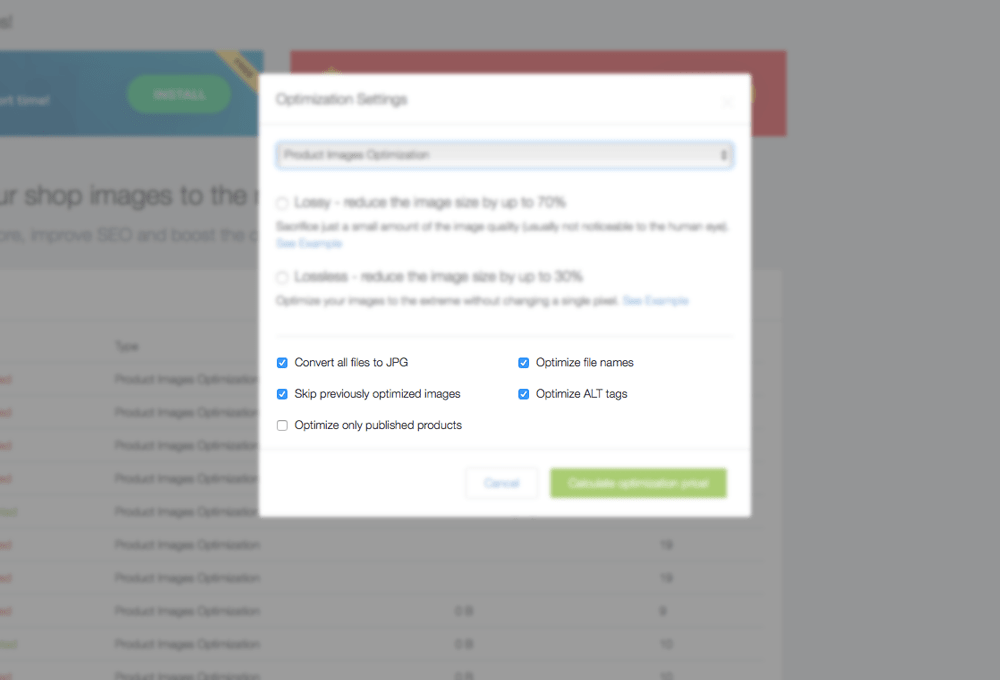 4. Add backlinks to your web pages
Backlinks are the links from one website to a page of another website. Backlinks serve as a sign to search engines that this page has valuable content, as the businesses from the same sphere vouch for you. To receive powerful backlinks you should have a strategy. The link to your landing page on Billy and Sports blog is nothing compared to the link on Sports Illustrated. 
But you should be aware each business has their own policy on backlinking, so you should take it into account before making a deal. Still you shouldn't be afraid if the wanted brand doesn't accept your proposal, they may have the strict guidelines and the plan stuffed in advance. You can try your luck later and find another website. 
Your landing page structure matters not only as a part of your website but also for any individual page. Google recommends using JSON-LD markup to simplify the process of crawling the page for Google bots. This way, search engines will have a better, more structured understanding of what your site is about, and the shoppers will be attracted by the rich snippets in search results.
And the good news is that this powerful feature is available in the above-mentioned SEO Image Compression app, so you don't need different tools for every desired feature.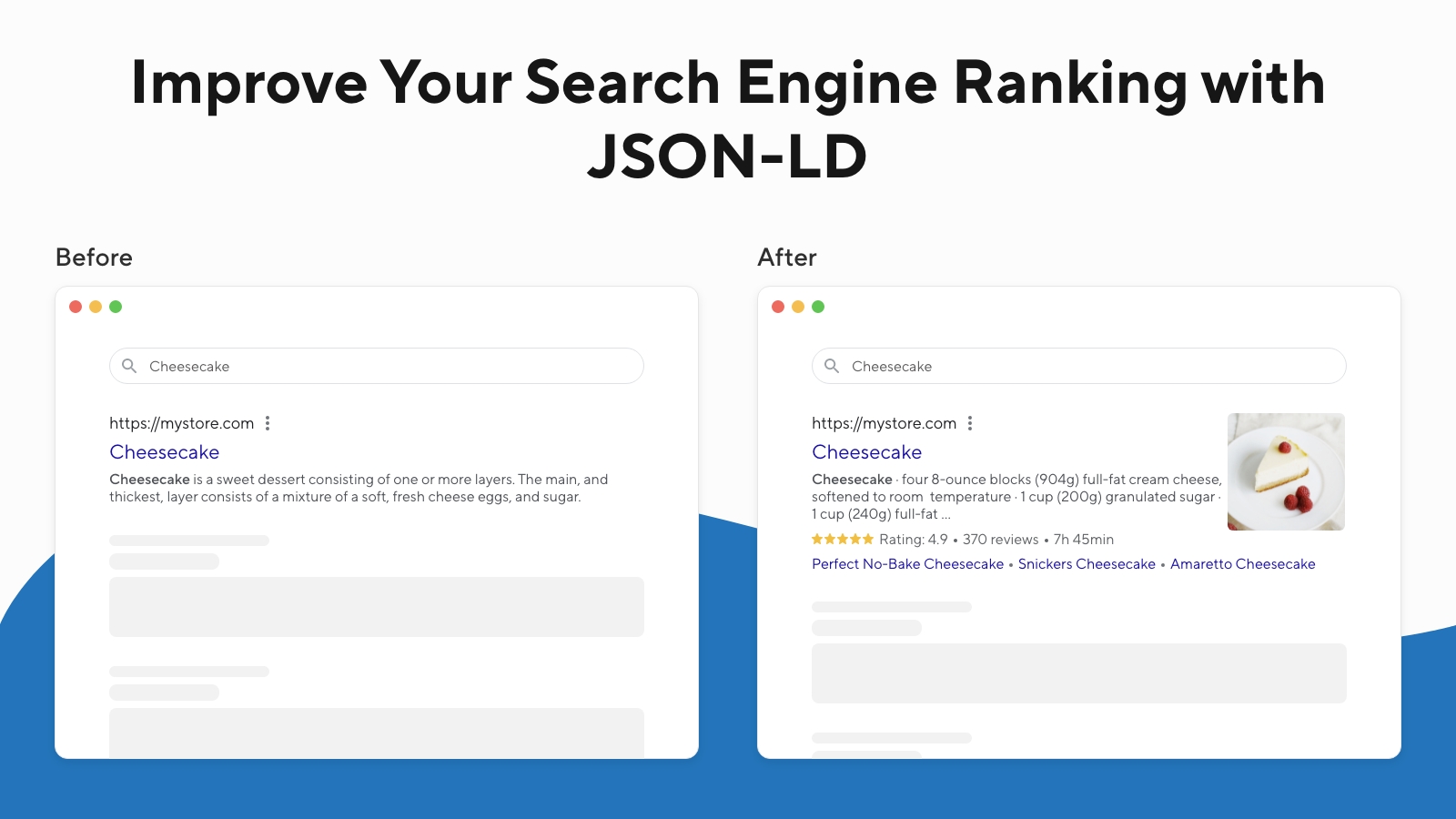 Google has confirmed that web page loading speed has a direct impact on ranking. The pages which take more than 3 seconds to load will have worse performance than those which are faster. So if your landing page load exceeds this time, you can consider implementing the following practices to speed it up:
Compress images - although big high quality images work well for visualization and contribute to better perception, they increase loading time. The best way out is to compress these images, reducing their weight with quality preservation.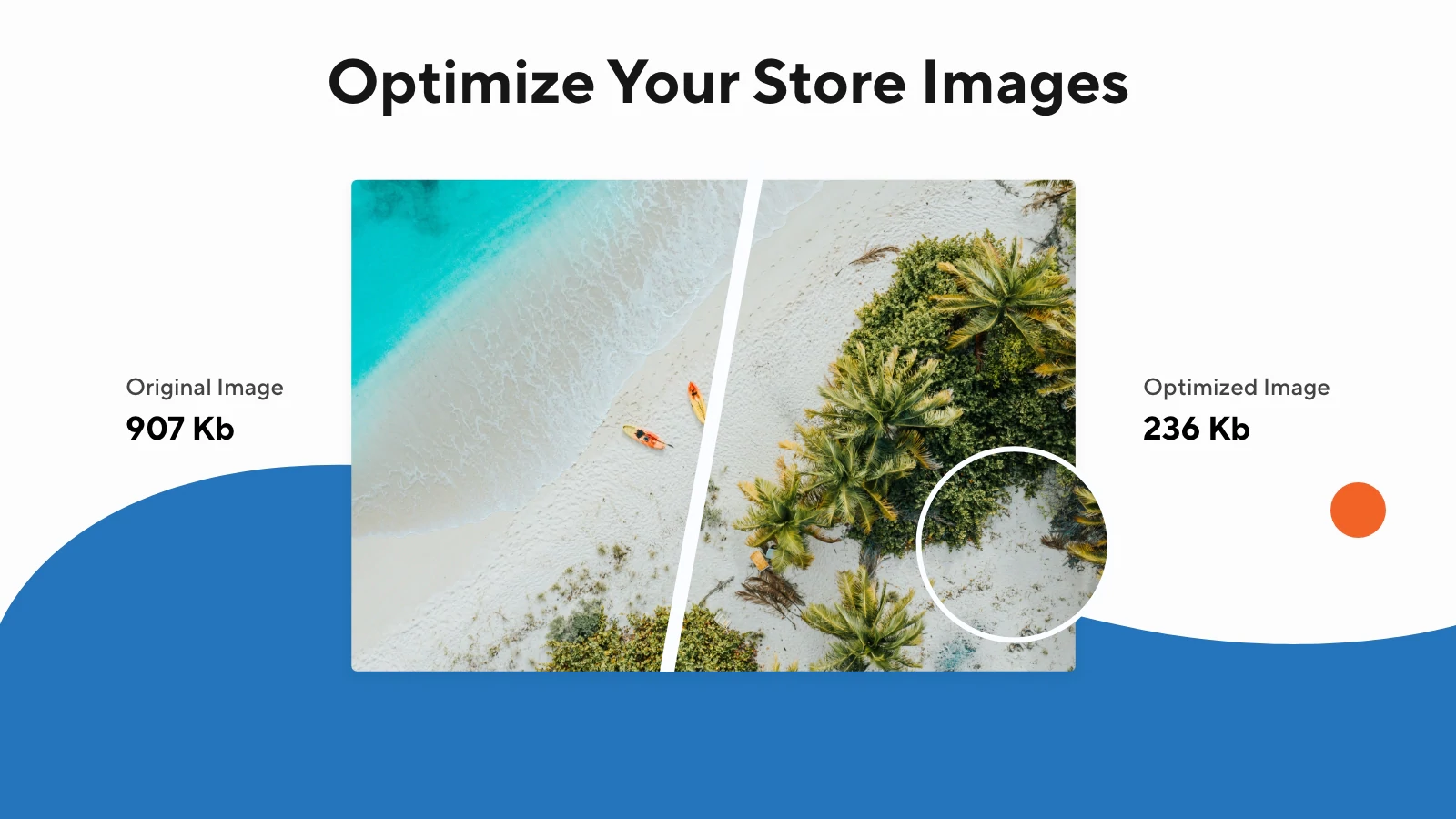 Activate prefetching and lazy loading - these features are seamless for web page visitors and are intended to improve loading time allocation.

Eliminate unnecessary plugins - remove apps not needed for the web page. You can also try multifunctional plugins to avoid slowed down page loading caused by multiple simple apps.
Landing page SEO is something you should pay attention to throughout its lifetime, as Google and other search engines are constantly improving their algorithms to show the most relevant pages for each query. Hence, you should update and optimize your landing pages continually to improve the SERP and drive more qualified traffic. 
I believe the above tips will help you create SEO-friendly landing pages. And don't be afraid to use mentioned optimization tools for your landing pages. They've proved their effectiveness in practice. 
Invest your time in SEO for the landing page, and it'll pay you back with increased traffic and boosted sales. Happy optimizing!