Hi there and welcome back to the store of the month showcase! In this section we call our clients to share tips how to run a successful Magento store and what extensions help merchants fulfill unique business needs and even the not-so-obvious store requirements.
Please meet Magento merchant Jan-Christoph Gack in our monthly store showcase.
Who:
www.naturkost.com
What:
Naturkost.com offers a wide range of approximately 4,500 products of the following categories: biological (organic) food, natural cosmetics, ecological washing agents, baby care and baby and child nutrition.
Where:
Bruchsal, Germany
Q: How long have you been in business? Can you tell me a little about your company and network?
A:
Our company was founded by my father Hans-Georg Gack back in 1994. We're an official dealer of many well-known brands, like e.g. Rapunzel Naturkost, Naturata, Lebensbaum, and many more.
Our customers mainly intend to consume healthy food, partly vegetarian or vegan food. Many of them want to use natural cosmetics, produced without animal-testing and partly without perfume.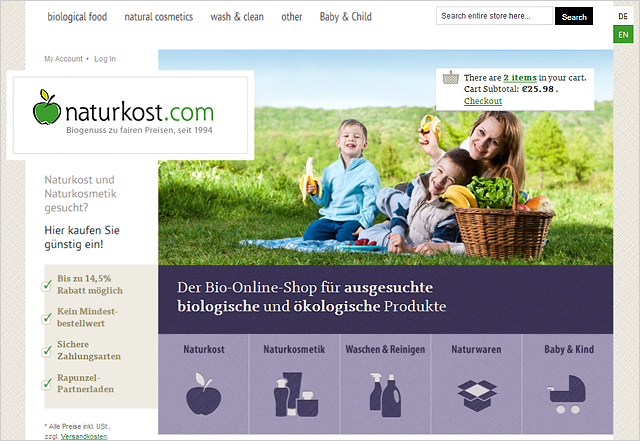 Q: You have been using another open source platform. Why did you decide to move your store to Magento?
A:
Yes, we were using a highly adapted osCommerce-2-based platform. On December 31, 2009 we switched to Magento.
I love the unprecedented flexibility Magento has to offer. Furthermore, I like its performance when used within a proper hosting environment.
Q: Why did you choose aheadWorks as a Magento extensions provider?
A:
I appreciate aheadWorks good quality of code and I love the fact that AW extensions all make sense from an entrepreneurial point of view.
Q: Do you use only AW extensions in your store?
A:
Besides extensions from aheadWorks, we're using many other. E.g. from MageWorx, Flagbit, and our own.
Q: Name the extensions by aheadWorks you use?
A:
We use the following aheadWorks extensions: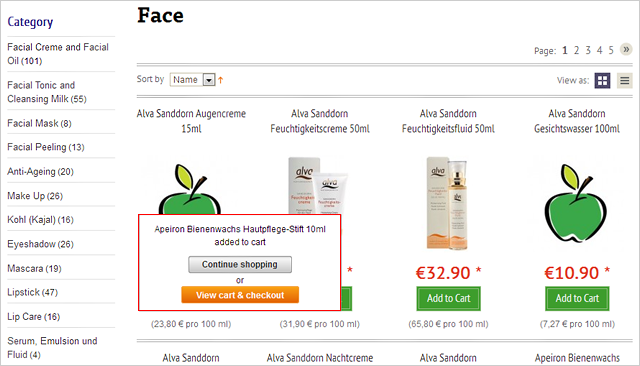 Q: What extension had a bigger impact on your sales in the last 12 months?
A:
It might be very surprising, since it is the smallest of the extensions mentioned above:
Custom SMTP
!
The reason is that it enables us to use our MS Exchange server to send out automatically generated e-mails and to use different SMTP servers per store.
Using our own MS Exchange server, the delivery rate is remarkably higher compared to e-mails sent from our web server's IP running Magento.
Q: Many online retailers are getting very serious about mobile. Do you have a mobile version of your store?
We plan to offer a mobile-friendly version of naturkost.com soon, using aheadWorks' mobile theme -
iPhone Theme
.
Q: Extension of your dream. What extension would you like to use in your store that hasn't been released yet?
A clever affiliate program extension for running our own affiliate program with Magento. That would be great.
(
Author's note
: A new
Magento Affiliate
from AW is already in testing and will be out within a month. With this extension, you can run your own independent full-fledged affiliate program with referral % of each sale, fixed amount, generate the advanced reports, and many more useful features.
Right now the first 15 customers can
Pre-order Magento Affiliate
30% off
price.)
Q: I didn't find any social bookmarking extension for Magento on your store. Is there any special reason for it?
Yes, we've got very tight laws in Germany concerning data privacy protection. Especially Facebook "Like" button caused some legal issues in the past.
Q: Any recommendations for people evaluating Magento?
Go and buy some very fast dedicated hardware and use caching extensively, like e.g. Varnish or Nginx. ;-)
Q: Thanks so much for your time.
P.S. If you would like to share your store with Magento society, please feel free to contact me at
[email protected]