Make yourself comfortable, ladies and gentlemen. We continue talking about reasonable algorithms to adopt while choosing themes for your Magento webstore.

In two previous posts we described the main design principles for shops oriented on retailing of electronics and apparel, shoes & accessories products. This post is aimed to help merchants choose a proper Magento theme correlating to their e-business selling furniture and housewares.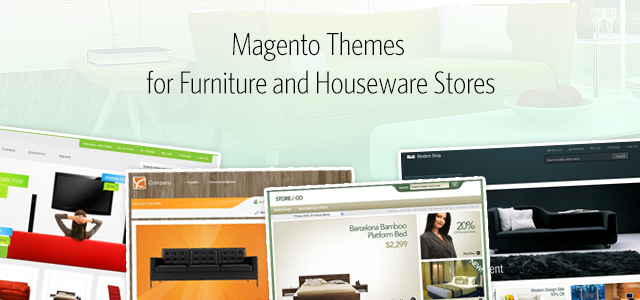 It's not a secret that design of any store should resonate with website visitors' tastes and wishes. Different researches help discovering these preferences. One of such preferences was put out long time ago, displaying expectations of furniture buyers that influence purchase decisions. Two following points were named by the majority of respondents:



credible and trustworthy look
This point can be improved by creating a clean and professional design that influences the first impression. Don't forget about adding security badges and various ratings. Mailing address on the contact page can also help.
Besides look, online store visitors are also affected by the feel of Magento site. If the theme was chosen correctly, it can make any site aesthetically pleasing.

Let's turn to the part where you can play demos and try real Magento theme examples from aheadWorks. These solutions are fully functional and provide a wide range of style variation. Look at designs that are perfect for furniture and houseware stores:

Environs
The minimalist design makes it look modern, clean and simple.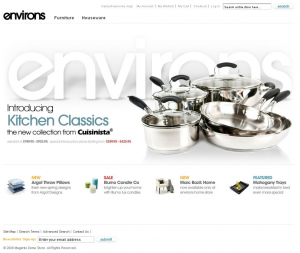 Universal Shop
Versatile and suitable theme for stores selling a wide range of goods including home appliances and office supplies.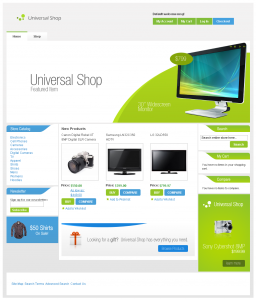 Orange Furniture
This Magento furniture template is characterized by the combination of sharpness, brightness, and color saturation.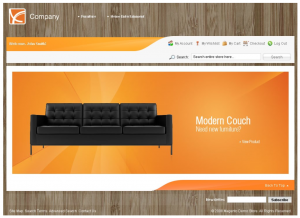 Furniture Store
The welcoming design of this Magento theme creates perfect atmosphere for selling furniture and books.


Modern Furniture (FREE)
This Magento solution makes any furniture store look swanky and stylish.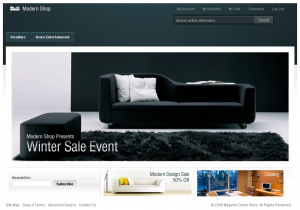 Interior Design (FREE)
Good template for stores selling interior design products – furniture and home appliances.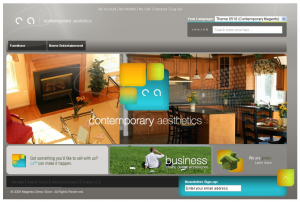 If your store is different from what we just suggested, visit our store and see the full list of Magento themes by aheadWorks.