To satisfy customer needs, merchants should provide them with quick access to a store and a personal account. The
AJAX Login Pro Magento extension
lets them do even more. Visitors can log in, register and even recover passwords easily without page reloading or unnecessary redirection.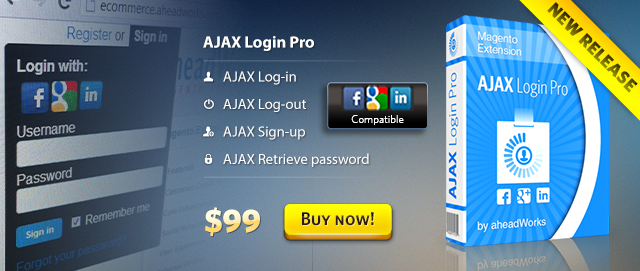 Easy and fast login process organized by the
AJAX Login Pro Magento extension
improves user experience and converts more guests into registered customers.
The module allows visitors to create accounts, enter information to log in or recover password without leaving the current page. All this data can be entered in a special pop-up window that appears after clicking the "Login" button.
Special settings allow redirecting customers to any page when they log in, register or recover password successfully. Owners of accounts at popular social networks can log into Magento store with one click.
Look at the
AJAX Login Pro
main features:
Improve login, registration, and password recovering procedures
Customers can log in, create an account or recover the password without leaving the current page.
Login via Facebook, LinkedIn, Google+
Owners of popular social media accounts can log in within a click.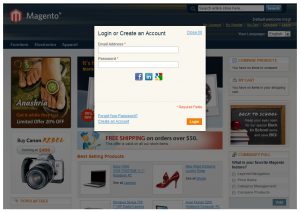 URL redirection
When users logged in, registered or recovered password successfully, they can be moved to any defined page.
Flexible and easy settings
The extension has very simple and friendly configuration tools.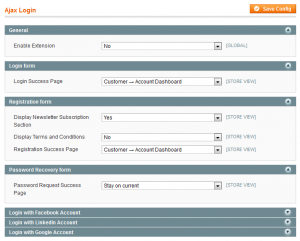 Enhanced Registration form
Merchants can add the Newsletter Subscription and Terms & Conditions sections to registration form.
Need to view demo or order the module? Visit the
AJAX Login Pro
product page.