Sometimes we can't even imagine the ways and particular use cases our extensions are used in real-life e-commerce practice.
Magento-based e-commerce is not an exception as
its projects are surprisingly different
and embrace various products and sales models. Below we'd like to present you a use case featuring our
Advanced Reports extension
used for its intended purpose and in a somewhat unusual way. The story is presented by Imagination Media.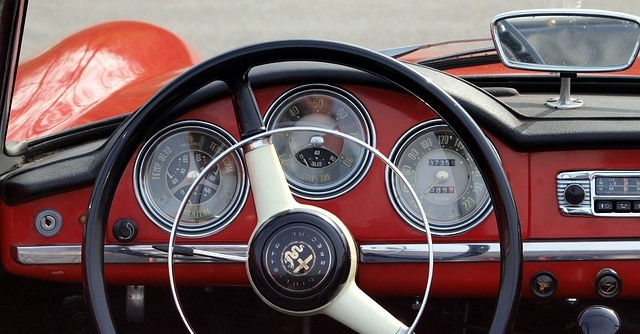 IMAGINATION MEDIA
EVER-EXPANDING E-COMMERCE SOLUTIONS PROVIDER
Imagination Media focuses on delivering brilliant, intuitive, and effective integrated solutions built on the Magento platform to small business – empowering retailers from all industries to seamlessly integrate their online and in-store operations. 
Look no further than the excellent offerings available from the good folks over at Aheadworks
"Look no Further Than…"
"Looking for deeper analytics and advanced reporting for the Magento e-commerce platform? Well, then look no further than the
excellent offerings
available from the good folks over at Aheadworks – the
Advanced Reports units
.
Just what does that mean? Well,
allow us to explain
a bit. And offer an example of these excellent extensions in action.
A Closer Look…Ahead
Simply put, the Aheadworks Advanced Reports extensions for Magento empower you to
get more data
on your Magento store sales and orders – all by using Magento analytics. You can also enhance your reports with Magento customer analytics via these proven custom reporting solutions for extracting and organizing data within your online store.
Also enhance your reports with Magento customer analytics
Here at Imagination Media, we recently had a client who had several Web Stores running – all on one Magento installation. Our client sold
a very specific type of product
; one which featured rather complicated product options. The way it traditionally worked for them was:


The simple product would have up to 50 different product options, and each of the product options would have a stock quantity of one;


Once all of the product options were sold out, our client required the ability to quickly generate a report;


This report showed each person who purchased each individual product option belonging to the simple product;


This report also showed customers' email, customers' name, and the specific product option the customer had chosen;


This was not a report which was readily available within Magento's default reporting.


It didn't take us long to become impressed with the Aheadworks Advanced Reports
Our
original plan
was to begin scoping out a project with which to build the functionality out for our client. After doing some research, we came across the Aheadworks Advanced Reports extensions option. And we decided to give it a spin.
Aheadworks…Wonders
It didn't take us long to become impressed with the Aheadworks Advanced Reports extensions. In fact, we couldn't believe the
flexibility
the extensions offered us. Look at everything we got:


Not just due to the various advanced reports, but because of how much you can actually customize these reports to your own individual wants and needs;


We were able to customize the report to our client's exact needs;


Each time all product options for a simple product had been sold, Aheadworks generates a report of that product and whom purchased each product options associated to it;


To take things one step further, we were able to automate the process of the report being generated, exported to a CSV, and attached to an email to our client;


We were even able to segregate the reports per store view, and have individual reports emailed to the CSR in charge of that particular store view.


Prior to
our work with Aheadworks Advanced Reporting, our client had been creating Excel sheets one-by-one – and manually entering in all the information they needed. The Aheadworks Advanced Reports extension has saved our client literally
hundreds
of hours of work. More importantly, it's allowed them to focus closer on their core business functions and needs.
And they discovered just how much value this ability brought
Aheadworks…. Repricing
Once our client began utilizing the Aheadworks extension to generate the reports which were necessary for them to operate, they discovered the ability to generate a report. And they discovered just
how much value
this ability brought to their business:


They were suddenly able to generate a report with date, time and financial details of each product option being sold;


Using this report, they're able to quickly decipher which product options are the most popular for each product;


Armed with this information, they can then re-price the more popular product options, and generate a higher profit margin.


Having continuous access to such reliable information
removes so much "guess work"
from the equation. It also allows you to track the success of any and all changes. And it just flat-out saves you and your business valuable time. And we all know that time is money. Especially when you're running a small or medium-sized business.
It just flat-out saves you and your business valuable time
Whether you're looking to assemble a list of featured products, find the perfect timing to engage social media, segment your promotional effort geographically, or stay out in front of stock shortages, the Advanced Reports extensions from Aheadworks will allow you to always
stay one step ahead
of the game – and in front of much of your competition.
That's a great place to be. No matter who you are."
We are grateful to Imagination Media for sharing this original story with us and our readers.
If you have some similar cases involving our extensions from your Magento practice, we'll be glad to highlight them in our blog.