This spring was full of Magento events, which took place on three continents.
Held in North America, Europe, and South America they played a significant role in strengthening and expanding the Magento community. In our previous posts we highlighted some of these events:
Bargento Brasil
,
Meet Magento Germany
,
Spain
,
Netherlands
and
Imagine 2014
, of course.
Imagine is indubitably the most notable event within the Magento ecosystem attended by all central figures of the market without exception. aheadWorks traditionally sponsors the event and this is
our third year in a row as an Imagine sponsor
.
Imagine 2014 Afterparty Recollections
We are strongly impressed by the scale, atmosphere, and excellent facilities of the event.
With over
2,000 eCommerce professionals
gathered in one place, the air was literally crammed with fresh and revolutionary ideas, true to this year's Imagine slogan: "
Transform
". It was indeed all about transformation and revamp for quite a few attendees, including aheadWorks, as we introduced substantial changes to our
partner program
and the
aheadMetrics
project.
It was also truly exciting to hear the news regarding recent
Magento releases (1.9 and 1.14)
, which include some of the most demanded and long-awaited features.
The event was more than worthwhile; we were happy to deal with an unending flow of inquiries mostly related to the new version of
aheadMetrics
(make sure to take a look at it
here
).
Including through Imagine, aheadWorks partner program enters a new phase, embracing truly influential companies of the Magento ecosystem (detailed announcement coming soon).
It is already an established tradition for the
aheadWorks team to go on exploration
of the U.S. after the conference is over. So, right after the Imagine 2014 curtain fell, we took off for a grandiose road trip from Utah to Colorado with Montana and Wyoming in between, ending up in Florida for a few days of sunbathing.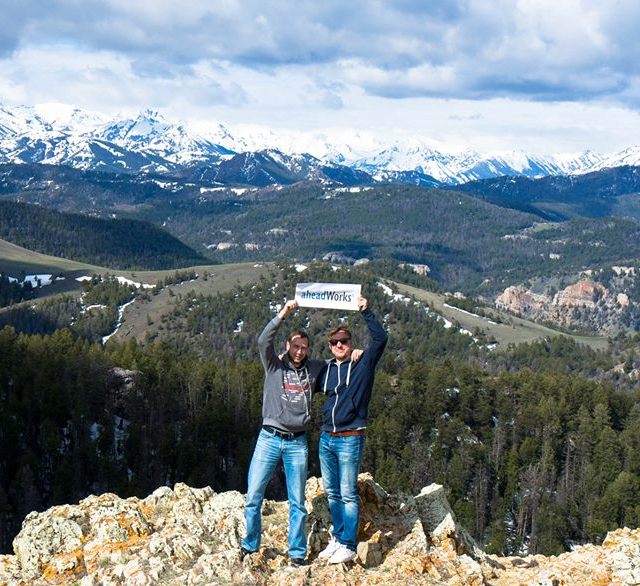 We'd like to thank the organizers of Imagine for another perfectly coordinated event, enabling professional growth and providing inspiration to Magento community members.
Our delight about the event is shared by other attendees and we just want to quote their personal impressions about it.

Brent Peterson:
Magento is showing rejuvenation back to the community and the energy level has jumped 20 notches. It was a well needed infusion of excitement and a new commitment by eBay Inc. In addition the announcement of Magento2 and Imagine 2015 gives everyone the confidence that eBay will continue the support of both the Community and eBay. Mark Lavelle stated in his partner session that eBay is committed to Magento and the community and the Magento Ecosystem.

Tom Robertshaw:
Magento Imagine was, yet again, a fantastic opportunity to meet up with the community and eco-system.  It was a pleasure to witness the inauguration of Ben Marks as developer evangelist, a great step forward for Magento. Finally, the bitter sweetness of thanking Roy for all his hard work and saying good bye to him. To another year of ecommerce progress with Magento!
Words of gratitude:
We sincerely thank Tom and Brent for their comments.
Upcoming Magento Events 2014
Imagine 2014 is over and we should go further towards new ideas, markets, and events. Below you may find a table regarding the
upcoming Magento events in 2014
and their current status.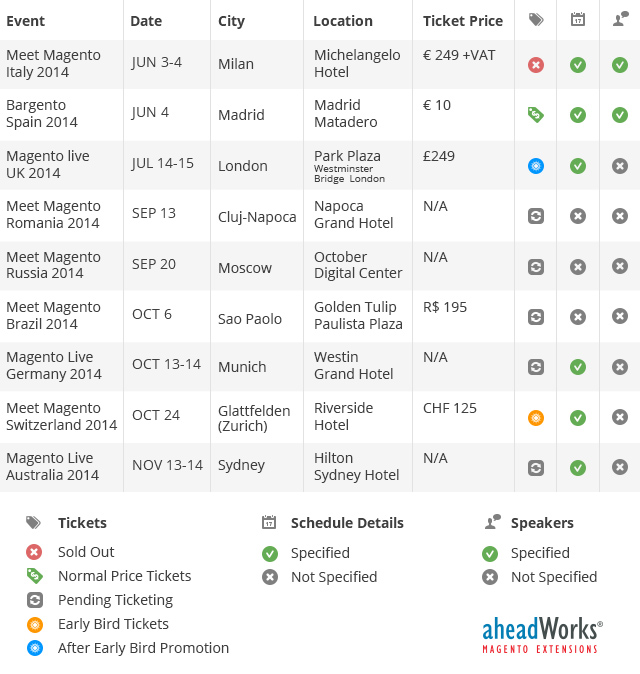 If you attended Imagine 2014 or other recent Magento events personally, please share your impressions with the community in comments below.