Cell World is a Magento template with 2 column left menu layout and top navigation. This theme, as you can guess from its name, is designed for stores selling cell phones but can be equally appealing for any computer software or technology website as well. The calm background with bright contrast accent colors makes our Magento template applicable for multiple business fields.
With Cell World you get not only SEO-friendly and fast loading Magento theme, but an awesome tool boosting your click-through rates. The JavaScript slider already implemented on the home page of this template grips your site visitors' attention intriguing and prompting to learn more.
One more Cell World Magento theme feature – the New Products showcase – allows you to effectively arouse your prospects' interests in new products. The showcase of the items on the home page lures people to explore the features and benefits of a mobile or any other appliance.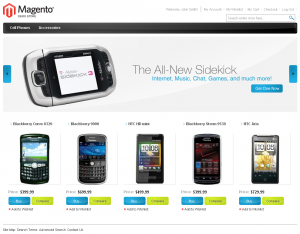 Having installed our Cell World template, you can be sure that shopping in your store will become really pleasant for your customers – My Cart is displayed throughout the entire site delivering your customers from the necessity of extra-clicking.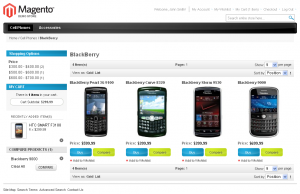 The Cell World theme includes PSD source in the package what makes this Magento template easily customizable. With step by step installation guide you will be able to set up our template in several minutes.
If you would like to play with our Magento theme, you are welcome to the template demo at the Cell World theme page.