The extraordinary development of mobile devices changes people's habits and influence all aspects of their lives, including ecommerce.
It's not a surprise that smartphones and tablets gradually replace desktops and become main conductors to the virtual world. As a result, if merchants lag customers' expectations of excellent shopping experience on portable devices, they will likely fail.

So, a great chance to succeed is to always stay on the cutting edge (of either technologies or sales practices) and we can offer you the way.
iPhone Theme 3.0
General Improvements

This version of the solution includes refactored scripts and new CSS styles, which make the process of further customizations much simpler and more productive. iPhone Theme can also offer even better performance for both customers and Magento admins.

Starting from this version iPhone Theme is tailored for tablets.



Warning. As far as the code is reworked greatly, you customizations for iPhone Theme 2.x will not likely be compatible with the current version of the product.
Product Page Enhancements

Quantity Field on Product Pages
The quantity of items is specified on product pages and can be later amended in carts, if necessary. Customers are able to change the number of added items either via the increase/decrease buttons or entering it directly in the quantity box.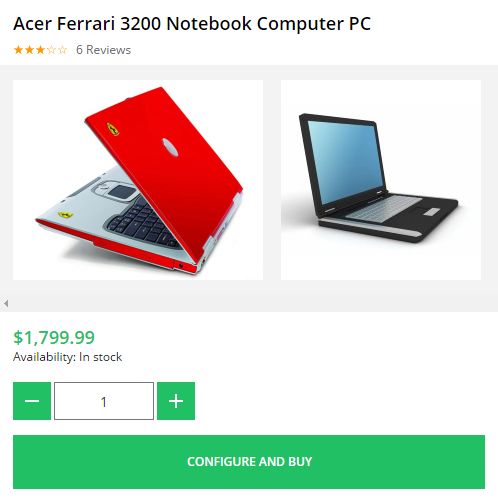 The Quantity Field

Review Posting Option
Customers are also able to add their reviews in the dedicated tab on product pages. This new directly related to your products content is greatly appreciated by other visitors and prospects. Furthermore, it is counted by search engines and positively influences your ranking positions.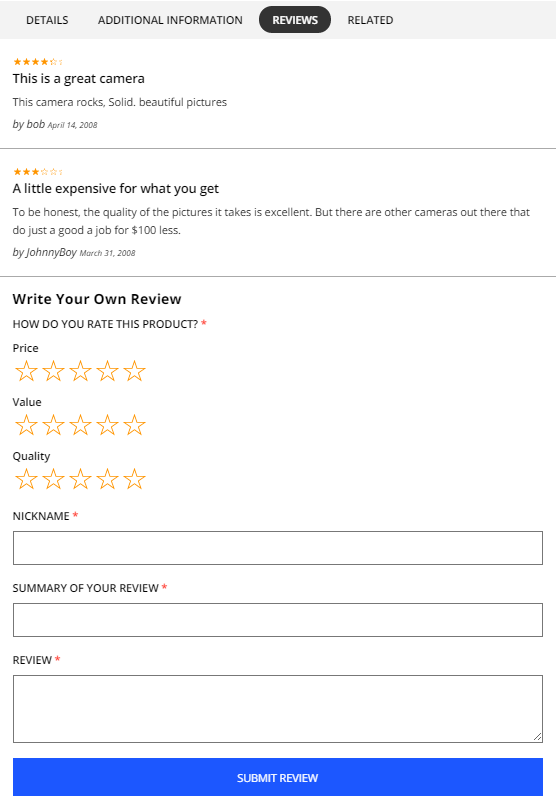 The Reviews Tab

Table of Additional Specifications
One more new valuable tab featuring extra information about your products is "Additional Information". It displays additional characteristics of the product and also contributes to the successful process of sales.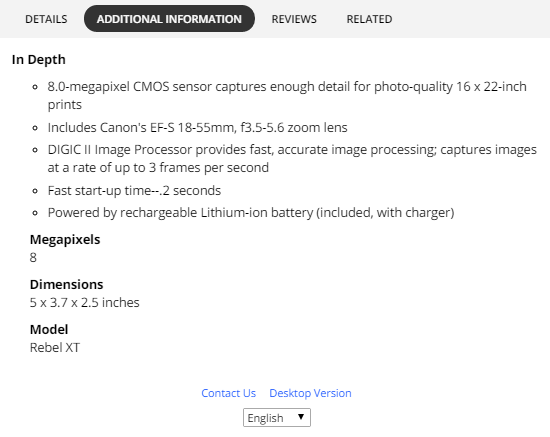 The Additional Information Tab
Redirect to Store View Option

The current version of the iPhone Theme allows you to redirect customers to the required store view, different from the current one. And, you can either provide the same URLs for mobile pages or place Magento theme apart from the desktop site:


In a directory - mysite.com/mobile;
On a subdomain - mobile.mysite.com;
On a separate domain - mobile.com.


In this case, however, you need to consider possible SEO issues related to the duplicate content and determine your canonical pages for crawlers.



The Redirect to Store View Option
Independent Google Analytics Account

If you need to get and analyze absolutely separate data related to the mobile version of the store, you can specify an independent GA ID for it and, this way, split Google Analytics accounts.
UX Improvements

iPhone Theme 3.0 obtains several UX refinements making several frontend processes more evident and convenient.

Automatic Scroll to the Top of a Page upon the "Add to Cart" Action
This functionality makes the process of adding items to carts even more obvious. In the case, when you add a product to cart, it takes you to the top of the page automatically and shows you the corresponding notification, so you can make sure that the action has been successfully completed.

This version also includes some minor user experience improvements, including the adapted "Terms and Conditions" view on checkout and AJAX loader pictures displaying the current status of the action.
iPhone Theme for Magento Enterprise Edition

iPhone Theme is fully compatible with Magento Enterprise Edition and its native functional modules:


Return Management Authorization (RMA).


This makes the extension valuable for enterprise size merchants as well.
Conclusion

iPhone Theme 3.0 is an advanced solution and offers both new features and better performance for your stores. According to our estimations, it sends 30% less server requests and its average pages size is 18% smaller making the loading process faster and less irritating.

You can purchase and update iPhone Theme in our store or try its demo on the product page.