On February 15, 10-00 AM (PST), we invite everyone to join our discussion on the features of our latest Layered Navigation 1.7 extension for Magento 2.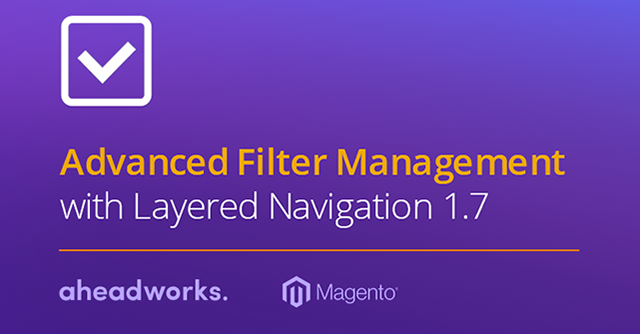 In the course of our 'Advanced Filter Management with Layered Navigation 1.7' free webinar, Magento 2 store owners will learn about the new options of our extension that allow shoppers to find products in catalogs flawlessly.

The webinar will also be useful for digital agencies looking for the ways to integrate time-proven navigation functionality and high-quality code.

Our speakers will gladly share their expertise on the subject.
Speakers

Dmitry Shatkov, Aheadworks Chief Content Officer


Artem Kuznetsov, Aheadworks Product Owner


Vitaly Verbitsky, VP Partnership and Sales, Aheadworks

The latest release of the Layered Navigation extension provided online merchants with the possibility to adjust navigation filters to their business goals by taking advantage of its flexible settings. Artem Kuznetsov, the Aheadworks Product Owner, will tell you about the extension's latest features in more detail as follows:


Individual filter editing;
'Amazon-like' navigation style;


Vitaly Verbitsky, the Aheadworks VP Partnership and Sales, will explain the benefits of the Aheadworks' extensions integration, unit tests, and broad customization opportunities.
Webinar Terms
Application form required;
Application approval may be needed.


All the participants will get the record of the webinar by email.

Please follow the link to register for the webinar.

Stay tuned for our next webinars!