Remember, last week we dropped a hint for you to expect something special? And we keep our word! Today we are revealing a promising project -
Advisor for Magento Merchants
– where merchants ask for some particular
Magento extensions
and vendors are here to supply them with various relevant references
.

Currently, Magento communication is facilitated on several websites mostly containing development-oriented Magento questions asked largely by programmers and answered by them. But
merchants are often left alone
with their queries; they feel lost in the waves of immense Magento extensions ocean or are not sure whether this or that functionality of their interest exists at all. We no longer allow this to happen.
Merchants describe their cases, specify extensions they are looking for and later review modules that vendors have to offer them.
How to ask questions?
To submit a query,
no registration is needed
. Merchants just fill out the Ask Form, and the question instantly goes live. It's easy as that. From this moment, no other actions are expected from merchants – all registered users will be notified about a new question and, we believe, hurry up to provide their solutions if they have ones.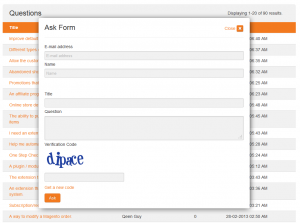 How to add answers?
Only registered users are able to submit answers. For that purpose, they
sign up for Advisor
and wait for their account activation. After this being done, they take advantage of Advisor at full swing – raise questions and leave comments with text info and hyperlinks. Besides, all registered members receive notifications about new questions as soon as they show up.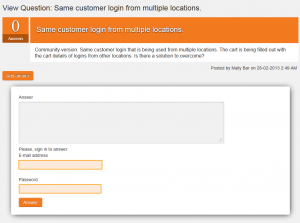 Are you a merchant who needs help from vendors in choosing the right extension? Visit
Advisor for Magento Merchants
, leave your query and just wait for the answer to come.
Are you a vendor who is eager to assist merchants in their search quest? Contact me at
[email protected]
to request
free Advisor registration
in order to leave answers to questions instantly.
Use
Advisor for Magento Merchants
anytime you feel concerned about Magento modules and let vendors from all over the world rush to help you.