Learn how to embed subscription bundling into your e-store and what benefits it may bring to your business.
The subscription business model is one of the best ways to acquire a permanent customer base by offering a simplified ordering process of the products they need on a regular basis at a discount price. 
Another business model that ensures increased sales revenue, is product bundling, as implementing this strategy you are more likely to encourage customers to buy more products, increasing the average order value. 
Combining those two initiatives will assuredly advance sales for your eCommerce business. Now both are possible and can be implemented quickly with Advanced Subscription Products extension for Magento 2 new feature - Bundle product type support.
Example
"Our business relies on users being able to subscribe to a customizable "box", which may include different items for each user depending on their choice. Subscription management should be available to users enabling them to personalize their membership on an ongoing basis."
Solution
With Advanced Subscription Product for Magento 2 you just need to create a bundle as a type of product, choose necessary bundle items without checking the Required field, so that customers have the choice.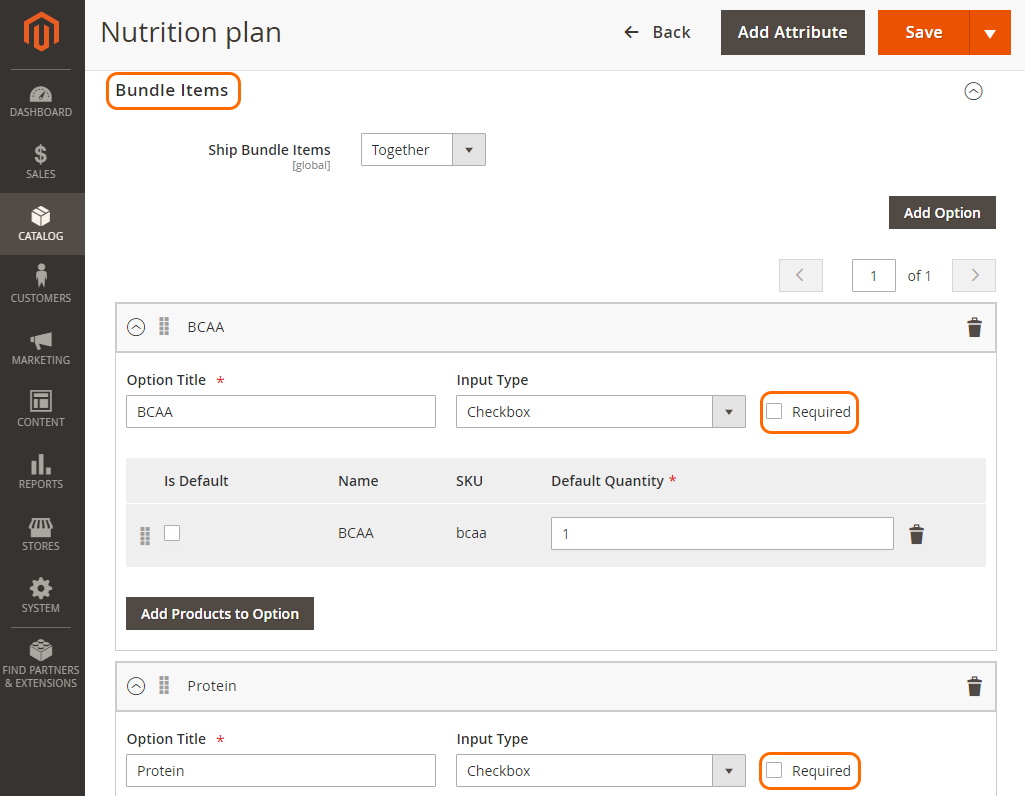 Configure the subscription in the SARP 2: Subscription Configuration tab. Choose whether the bundle will be sold only by subscription or as a one-off product as well, assign the pre-configured plan and that's it - you're ready to embed a profitable strategy into your business.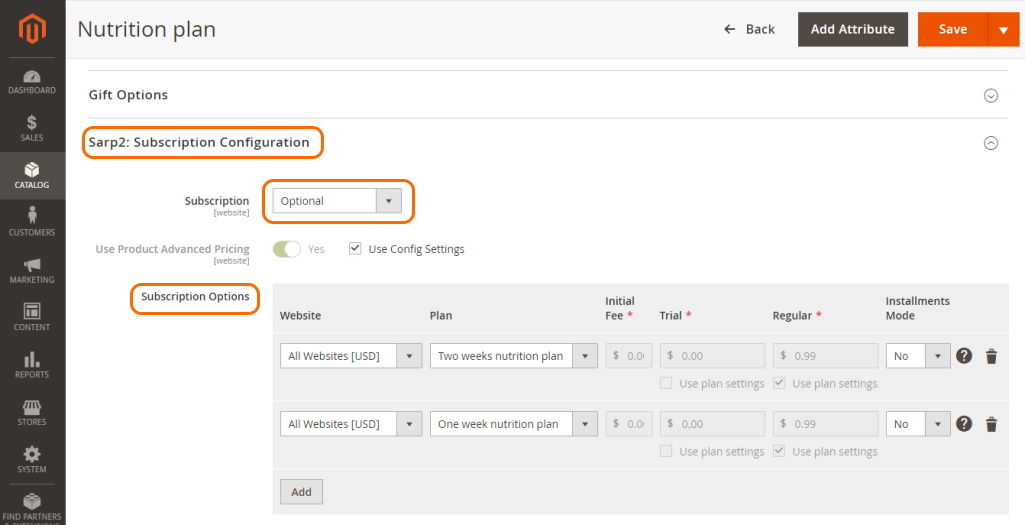 Now customers can purchase their favorite products in a bundle, having full control to select which products they want in their subscription, and benefit from a lower price as compared to making a one-off purchase.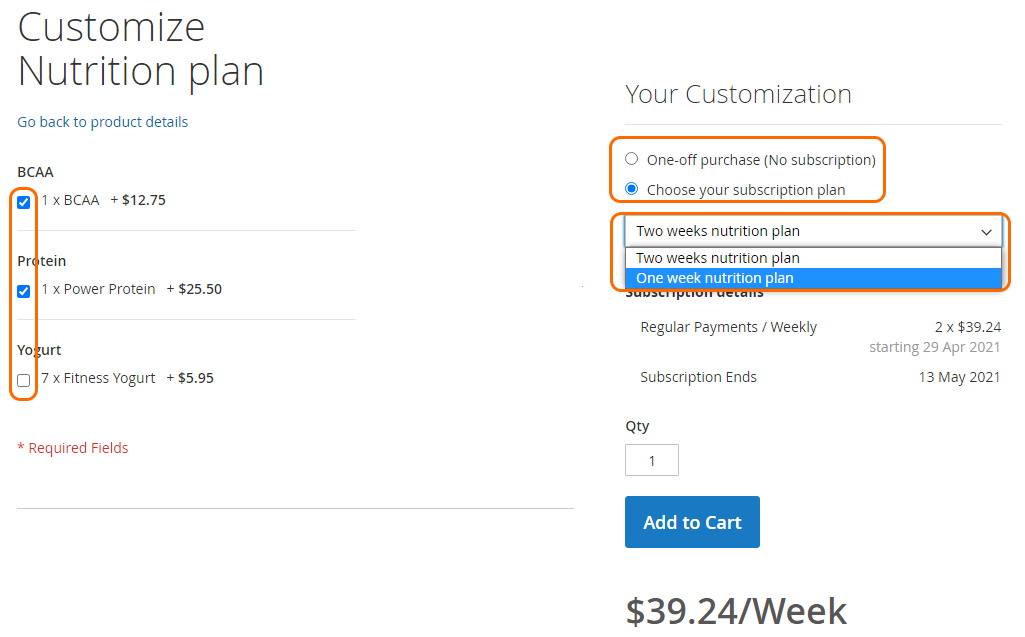 If a customer wants to modify their subscription (products in it, subscription plan, payment details or wants to extend/cancel it), they are now able to manage it easily in the 'My Account' tab.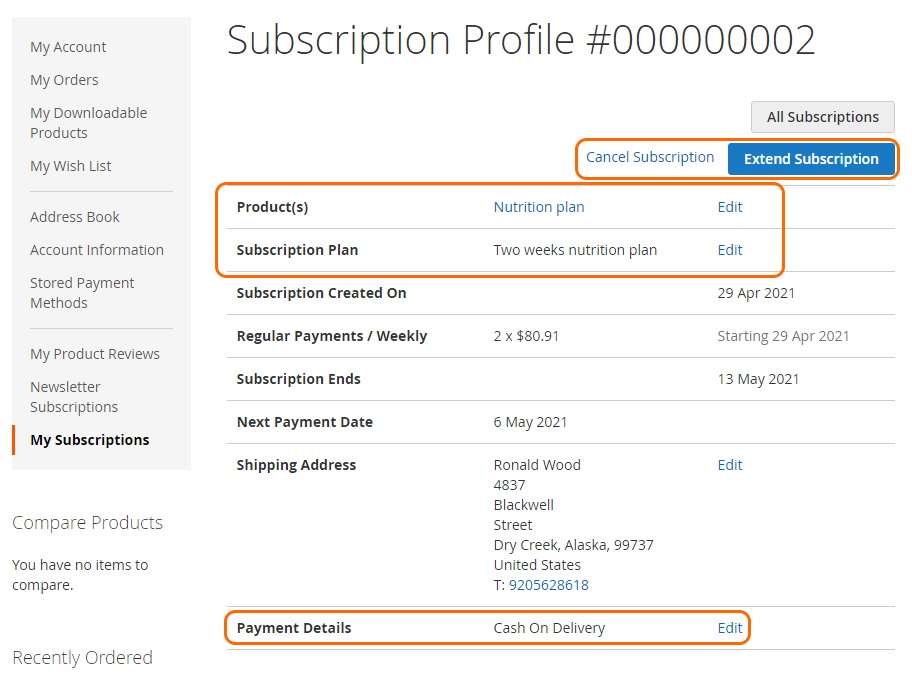 What benefits may subscription bundling bring to my e-stores?
Increased Customer Retention and loyalty
By offering discounts and special features for repeat customers, you have a better chance of developing good customer relationships and improving customer retention rates.
Consistent Recurring Revenue
Instead of a one-time purchase, your subscription business can automatically collect monthly/quarterly/yearly fees from customers.
Decreases marketing and distribution costs
Instead of marketing every product you can group complementary products together and market them as a single product.
If you bundle a slow-moving item with a faster-selling product, customers will see the bundle as a bargain and be more inclined to buy it. This helps reduce your inventory waste.

To find more information on the extension, please check Advanced Subscription Products product page.