Online shopping is rapidly moving into mobile first! And, if you want your business to remain competitive your online store must provide customers with cutting-edge shopping experiences, across all devices. Providing outstanding user experiences has become accessible to brands of all sizes with the introduction of Progressive Web Apps (PWA) compatible extensions. PWAs are web applications based on standard web technologies with the addition of up-to-date JavaScript features.
The very first Aheadworks extension that was compatible with PWA was Blog, we have now rolled out a product update for Automatic Related Products for Magento 2, now with PWA Studio support!
Automatic Related Products offers retailers the opportunity to display cross-sell blocks, across their sites, with the products customers may be interested in based on products being viewed. This simple addition creates a more efficient shopping experience for customers since they will no longer have to search for relevant items.
How can Automatic Related products be useful for my e-store?
Problem:
"We need to find a way to increase repeat purchases and raise overall customer retention rates as some customers purchase from us once or twice a year! We believe by offering related products we will raise AOV, as well as create increased order frequency, across all customer segments!
Solution:
This is possible when Automatic Related Products is integrated with your Magento 2 store. And when paired with Customer Segmentation you will have access to enhanced targeting:
Use Automatic Related Products to display products customers may be interested in.

Use Customer Segmentation to segment customers against rules and conditions.
Combining these 2 extensions allows the display of related products to be visible only to only segmented users based on their behaviors, orders history, and attributes.
To increase purchase volumes, repeat purchases, average order value, etc. it is more effective for customers to see items they are likely interested in. Considering this, we advise segmenting customers based on their order history for more productive results.
For example, if a customer purchased some dry food for a cat, he may be interested in purchasing cat toys and other pet supplies. To segment that customer, we can create a new customer segment (let us call it "Cat owners") and add conditions that customers are assigned to that segment if they purchase certain SKUs, which cat, customers' food.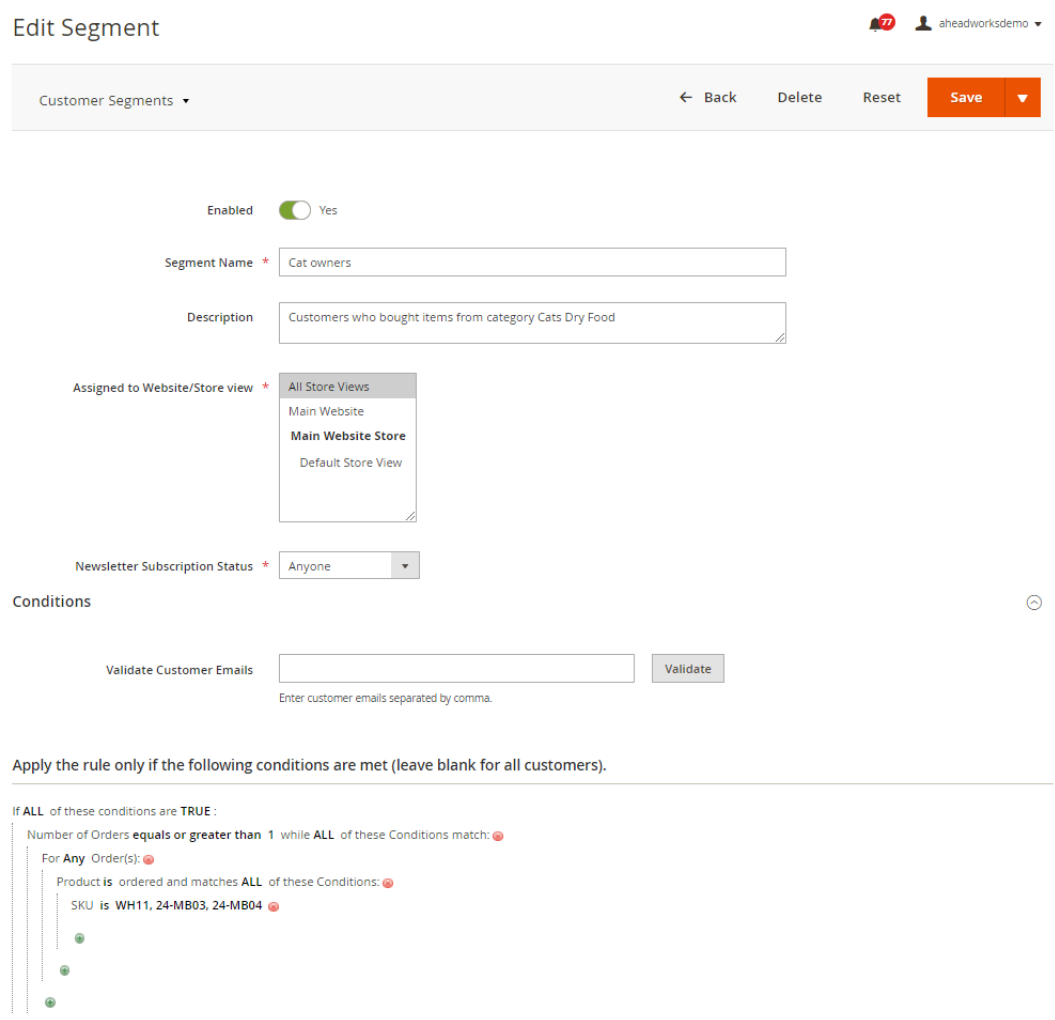 After that select, the items that will be shown on the related products block for the "Cat owners" segment. In our case, these are products from Cat toys and Cat food categories.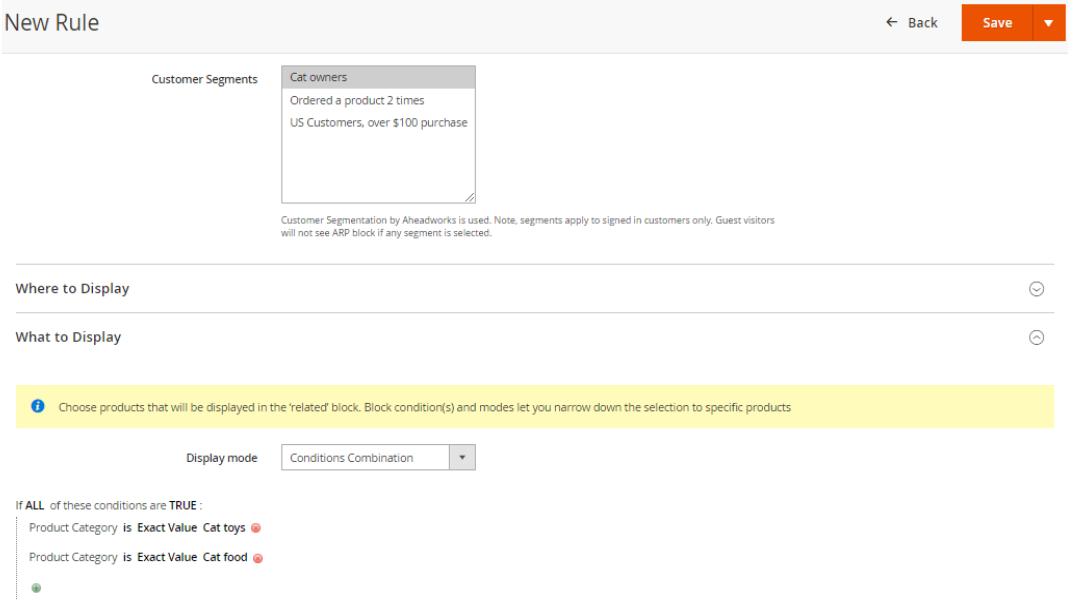 With intuitive admin screens, easy-to-use settings, and deep customer insights Automatic Related Products for Magento 2 and Customer Segmentation equip your business with powerful tools that provide customers with improved shopping experience, and boost sales revenue!
For more information on the extensions mentioned in this Use Case, please visit the following pages: