"Our company is dedicated to organizing a seamless and precise navigation experience within our product catalog. Ensuring customers can swiftly locate the products they need is of paramount importance. Our navigation system is designed to be straightforward and intuitive, requiring minimal clicks and no scrolling."
Aheadworks M2 Layered Navigation extension enables accurate and user-friendly navigation through the catalog. This extension empowers the utilization of both custom and native Magento 2 attributes to create and define catalog filters. It aids in configuring filter behavior, appearance, customer interaction, and visualization, ultimately leading to more precise product retrievals, quicker navigation, and an overall enhanced user experience.
In the example below, filters are arranged as follows:
Multi-select mode;

Lists are collapsed;

The Show X link is on;

The slider is employed for numeric and price attributes;

The position of the filters is rearranged;

Some custom filters are in use.
How it looks on the screen: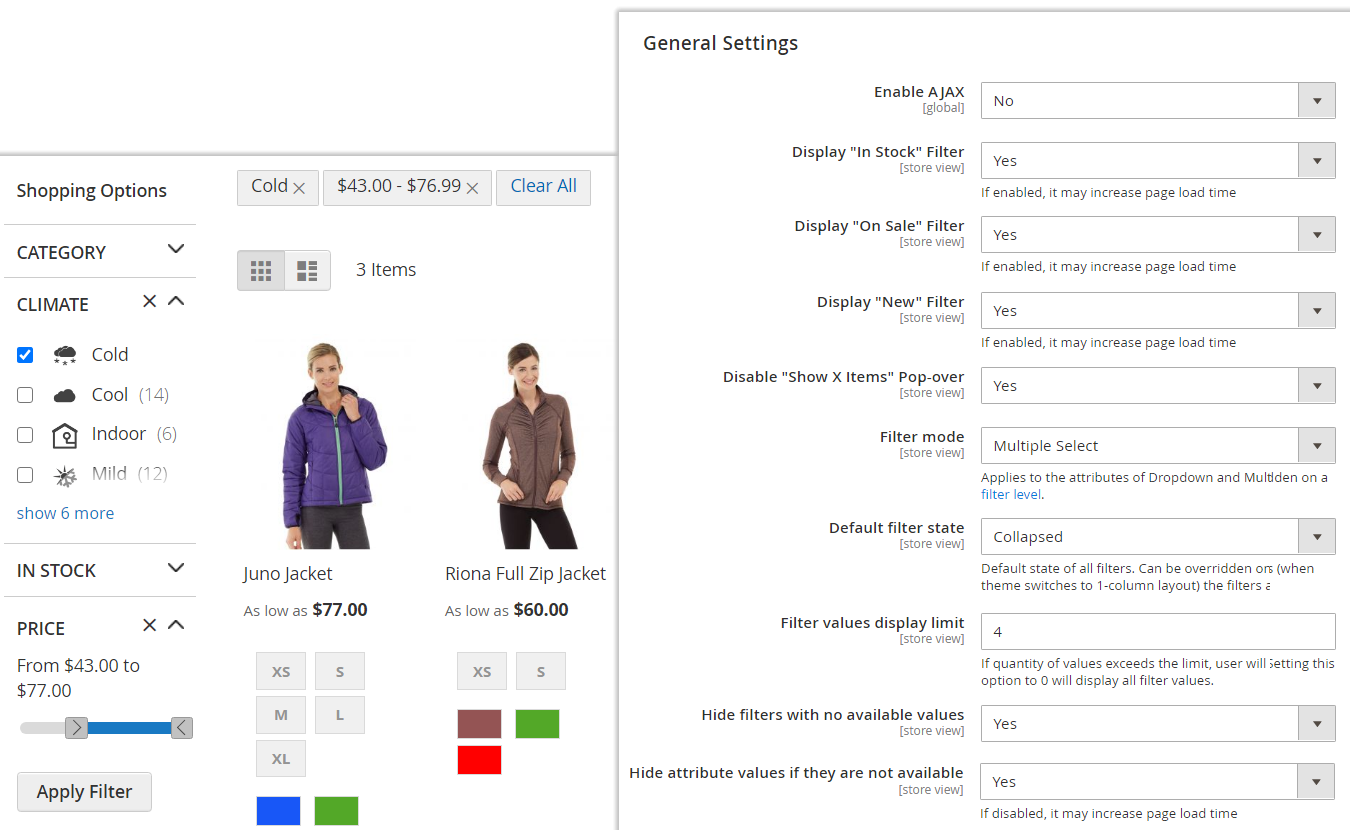 A filter becomes available on the Front-end only if either Use in Layered Navigation or Use in Search Results Layered Navigation or both are set to anything but the default 'No'

Native Magento values of 'Use in Layered Navigation' and 'Use in Search Results Layered Navigation' are not synchronized with the corresponding values in M2 Layered Navigation

The Manage Swatches block is available for filters, which attributes are of the Catalog input-type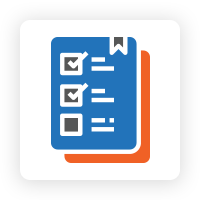 Catalog navigation made ample, fast and stress-free.
The extension features the following:
Advanced filter management options

Smart use of images and swatches for filter customization

Slider and From-To filters for numeric and price attributes

Multi- and single-select modes for filters

Adaptivity and stability to the platforms of various devices