Hello and welcome to the Magento statistics world!
Sometimes I get the blues, especially, when I look at myself sitting in an office in the heart of autumn. It usually happens in the early morning when the rain keeps on falling and falling and the only warm thing around is the coffee mug in my hands. No, it is a not a funny feeling, this famous autumn sadness.
But on the bright side, things look great: more and more extensions on
Magento Connect
are ready to serve your needs. Just reach your arms and gear yourself up with the latest weapons to fight your way through the lack of clients and competition.
So the leaders for September are:
• Images & Media (+44)
• UI Performance & Ajax (+39)
• Category & Product Page Enhancements (+34)
• Checkout (+18)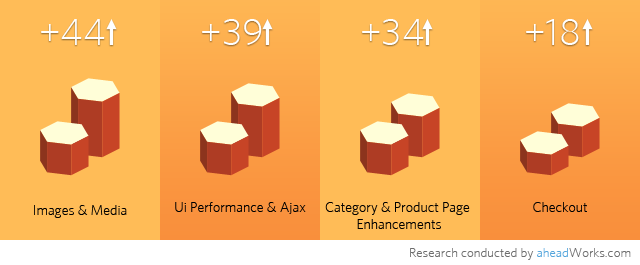 Thanks for your time and goodbye!