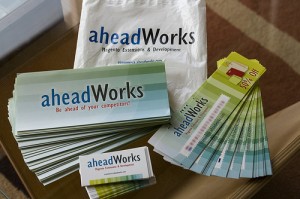 Today on May 26, 2010 the Netherlands opens its doors to every participant of the Meet Magento in the Netherlands event – no matter if you are just curious about features, options and advantages (Community or Enterprise) Magento offers or eager to learn more about Magento internals and integration with 3rd party software.
Meet Magento in the Netherlands is the second Dutch Magento community event where over 200 Magento developers, community members, enthusiasts, partners and market experts are expected to attend. It is one of the four Meet Magento events held all over the Europe:
Developers Paradise in Spain
Meet Magento in the Netherlands
We have got only positive impressions from Developers Paradise in Palma de Mallorca and are looking forward to attend Bargento in Paris. Unfortunately we couldn't be in the Netherlands today personally but we are happy to know that some of the participants will get presents from aheadWorks. We hope you will efficiently spend your time and get answers to all your questions!