As always this year the Magento community provides its members with numerous opportunities for communication and networking.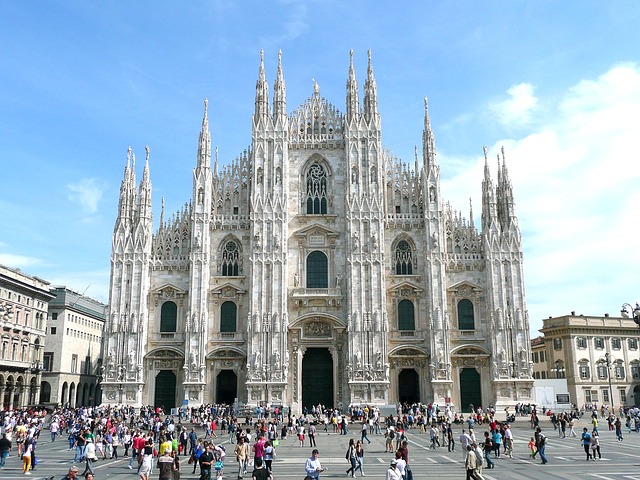 There is nothing better serving this purpose than different dedicated Magento and ecommerce events around the globe sharing our mutual views and aspirations. So, below we offer you some really noteworthy possibilities to meet friends and present your companies during some incredible local and international conferences devoted to Magento or ecommerce in general.

The season starts already in February with MagentoLive France, continues in March with Meet Magento Italy and goes further until the end of the year. This year you'll be able to attend either commercial or developers meetings, find answers to burning questions and open new business horizons.


Magento Conferences 2016 Map

Imagine 2016;


Magento Owned Events;


Meet Magento Events;


Magento Dedicated Events;


Ecommerce Events.

You can use this map for scheduling your business trips until the end of this year. This map contains all announced Magento events, their dates, short descriptions and websites. Of course, we'll continue updating this map as soon as new conferences arrive.
MagentoLive France 2016

Traditionally Magento opens the season in France with the two-day MagentoLive event. This year MagentoLive France will take place on February 1-2 at L'Hotel du Collectionneur Arc de Triomphe, just in the heart of Paris with views of the Champs d'Elysees, Arc de Triomphe, and the rue du Faubourg St.


Speakers

The events organized by Magento always receive outstanding persons and long-awaited speakers and this conference is no exception. Mark Lavelle, Steve Yankovich, and Paul Boisvert are only a few names representing the Magento team at this conference, while the whole crew is even more crowded.
Agenda

Two days of the conference will include a lot of networking, informative communications and insights on Magento 2 new features, its design and code peculiarities, business success showcases, effective B2B strategies, innovative payment solutions, etc.

MagentoLive France 2016 is sponsored by Braintree_PayPal, NBS System, Smile, Gfi Informatique, Acquia, HiPay, and other companies.
Meet Magento Italy 2016

The second nearest Magento event is Meet Magento Italy 2016, March 3 - 4, Milan. This is the third edition of the local Italian conference and this year the organizers are expecting 500+ attendees through 30+ talks and presentations.

Meet Magento Italy is hosted by Meet Magento Association and Webformat, which is a trained Magento 2 solution partner and one of the best-known Italian companies in the area of development consulting, application development, and tailor-made ecommerce website solutions.



The organizer of the event provides our readers with an exclusive coupon discount, so keep reading and get the opportunity to save.
Venue

Once again Hotel Michelangelo welcomes guests in the center of Milan in its refined exhibition and conventional halls. The location could not be better suited for arriving attendees since the hotel is situated just next to the central railway and metro stations.


Event Format
2-day Magento conference;
About 500 attendees, including merchants, developers, and service providers;
Meeting facilities: one exhibition hall and two convention halls.
Speakers

The list of speakers at Meet Magento Italy includes a lot of really prominent in the Magento world names and we suppose that the conference is going to be a real success this year again.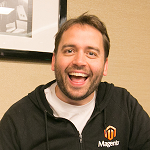 BEN MARKS
MAGENTO EVANGELIST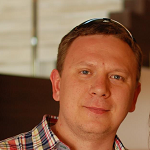 MAX EKATERYNENKO
HEAD OF MAGENTO 2 DEVELOPMENT, MAGENTO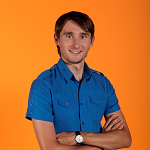 SERGII SHYMKO
SENIOR SOFTWARE ENGINEER, MAGENTO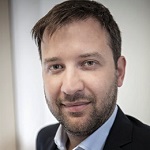 DIEGO SEMENZATO
FOUNDER AND CEO, WEBFORMAT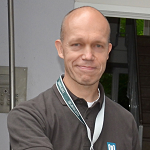 THOMAS GOLETZ
PRESIDENT, MEET MAGENTO ASSOCIATION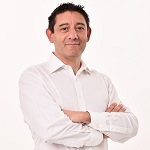 ALESSANDRO LA CIURA
CEO, SOSNZA
Tickets

The standard ticket price valid from November 26 – until February 25 costs € 199 + VAT. Still, last minute visitors will have to pay €249 + VAT per ticket; so hurry up and save.
Discount Coupons

But, for our readers we have really great news since they can visit Meet Magento Italy and save €50. This discount, provided by the organizer of the conference Webformat, is valid from January 28 till February 6. You just need to enter the coupon code AhWo-br3tH in the "buy tickets" field, use it for one or several tickets, and enjoy the discount.
Conclusion

So, the new Magento event season has started out and we hope that it will bring us a lot of pleasant meetings and connections, a huge amount of new valuable knowledge and enable us to make our businesses even more successful.