Right after
the interview with Mario SAM
,
Magento developer activist in Brazil, was published, that same day I got the email from another Magento enthusiast from Argentina willing to write something about eCommerce in his country.
"Argentina! That's awesome, we shouldn't miss that boat," I thought and arranged a talk with Miguel right away. Continue reading and dig deeper on eCommerce market in Argentina with Miguel Balparda and me.
Hello everyone! I am Miguel Ignacio Balparda, Senior Magento developer at
Santex
.
I have been working with Magento for 4.5 years. At first, I began to work for a small Magento company and then I got into developing on some Zend Framework based CMS. Once I became familiar with Magento, I started developing my own extensions and also working on a couple of large eCommerce stores.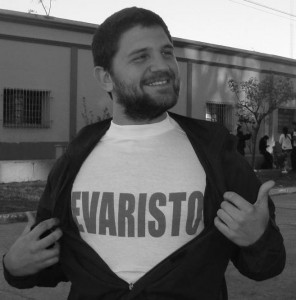 Miguel Ignacio Balparda
I like sharing knowledge about Magento. I have co-hosted the online meetup from Italy where I currently reside for Santex Argentinean offices. We discussed the importance of eCommerce trends, considering that businesses are now "e-oriented".
What's the Magento status in Argentina? Is it popular?
Magento is quite well-known in Argentina and is expanding rapidly
.
It's the reality now that several biggest retailers in Argentina use Magento.
Fravega
is among them, being launched on Magento EE.
Here's a piece of statistics related to the spread of Magento in Argentina over time. The community is growing at a strong pace and companies are choosing Magento over other solutions due to its flexibility and scalability.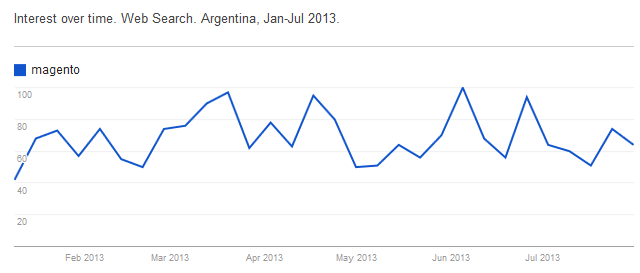 Photo from: http://www.google.com/trends/
As a Magento developer, I can say that there are a lot of promising opportunities for Magento in Argentina, because the market is only in the early stages of its adoption.
Which European or the U.S. Magento extension providers are known in Argentina? What add-on functionality is the most demanded by Argentinean merchants?
According to my personal experience, the best-known Magento extension providers whose modules are widely used in Argentina are
aheadWorks
and
Inchoo
.
Most of the stores often request reports for an easier way to handle CMS pages, emails and loyalty programs.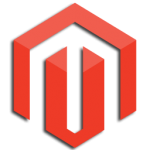 How many Magento certified developers are in Argentina?

Right now there are only 14 certified developers. All the documentation for the certification is written in English and it may be a barrier for some developer.
On the other hand, we have practical tutorials for module development and frontend in Spanish. At the moment I am pursuing the goal to become the 15th certified developer!
What should international eCommerce businessmen keep in mind while entering Argentinean market? Is English enough to operate business successfully?
Though Spanish in the native language of Argentina, English has become particularly important since the '90s and today it is very popular especially in the business world.
However, store owners in Argentina regularly hire Spanish-speaking development companies, taking into account the language and cultural barriers.
Nowadays the language barrier is, probably, not that critical as other problems such as international transactions in Argentina. So far it is really hard to send payments in foreign currencies to companies overseas.
We all wonder what are typical features of eCommerce in Argentina.
As I said, due to the early stage of eCommerce market development, right now it is really profitable to launch an online store in Argentina to sell either products or services.
All major brands are trying to set up online stores in order to reduce the cost of big street premises. Furthermore, Argentina has the highest percentage of Internet usage (
68%
) in Latin America, outrunning even Brazil and Mexico. These are the reasons why the Argentinean market brings great opportunities for Magento companies.
***
Do you find Miguel's picture of Magento in Argentina complete? Add other facts about eCommerce in Argentina or leave questions for Miguel in the comments box below.