Demand creates its own supply. This currently most common opinion nowadays becomes even more crucial as far as the customer's profile in ecommerce changes rapidly.
No one can argue with the assumption that successful online sellers need to exactly know their customers, follow and meet their needs. But, who is that
average customer
pushing ecommerce ahead and each year increasing online spending all over the world?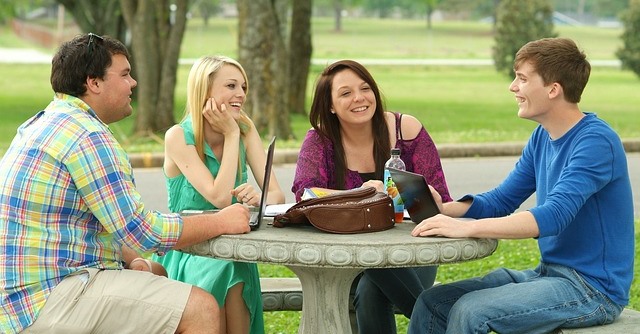 According to Statista, consumers between 15 and 34 years old are the biggest segment of online shoppers making
51.9% of the global retail market
. Surprisingly or not, this social stratum is widely known as Generation Y or Millennials. This part of society has its own distinct traits and greatly differs from other customers.
As far as
Millennials are the majority of buyers
, we definitely need to know their characteristics and preferences. This understanding will enable us to correctly build marketing and sales strategies and use the available ecommerce potential in full.
Millennials General Description
Millennials are represented by people born between early
1980s and early 2000s
. Their special traits and behavior are mostly explained by the latest world economic crises, booming technology development and the aspiration of cultural identity.
These people are extremely open-minded and loyal; they value social status, professional success, adventures, luxury, travels, optimism, etc.  (Source: bcgperspectives.com). Furthermore, they have a great influence on older generations that makes Millennials even more
essential for ecommerce
.
Millennials as Online Customers
One of the common beliefs is that
Millennials are hardly influenced
 and do not trust direct advertising. It is actually true, as Generation Y mostly relies on independent reviews and family member opinions.
But,
following Millennials after a purchase
is critical since in the case they love your brand, they will willingly and extensively share their genuine opinion about you in social media or elsewhere online.

46% of Millennials have 200+ friends in Facebook / Millennialmarketing.com
Millennials are
savvy shoppers
and less inclined to brand itself while better appreciate the quality and good chances for savings. Just for this reason they prefer different loyal and discount programs.

69% of Millennials participate in retail loyalty programs and 70% of them are happy with their programs still preferring truly valuable and transparent offers / Entrepreneur.com
This generation is a
 greatest enthusiast of digital technologies
and early technology adopters.

Millennials are 2.5 times more likely to early adopt a brand-new technology than other generations / Millennialmarketing.com

Simultaneously, Millennials are so called
reasonable dreamers
and ready to give preference to the brands supporting a cause they believe in.

37% of them would rather purchase  a product or service with such support even if it is a bit more expensive / Millennialmarketing.com
Other Facts about Millennials


93% of Millennials read reviews before making a purchase. Source: Getspokal.com


46% of Millennials post original content online. Source: millennialmarketing.com


80% of Millennials want brands to entertain them. Source: millennialmarketing.com


52% of Millennials are more likely to make an impulse purchase than any other generation. Source: aabacosmallbusiness.com


Millennials don't stop spending in a recession either; only 20 percent of them reported spending less on apparel during the most recent economic downturn Source: aabacosmallbusiness.com


Millennials want fast fulfillment when it comes to services or products;


They prefer smaller authentic shops than huge hypermarkets;


Personal wellness is one of the priorities for purchase decisions.


Adapting Magento to the Millennials' Shopping Behavior
This way, being the largest part of the online shopping audience and obtaining really specific traits Millennials gradually
reshape the entire ecommerce landscape
presenting new requirements to shopping. And, Magento and the Magento community should consider all these changes and deliver that new functionality able to provide Millennials with the most suitable way to make purchases online.
Our Magento 2 Suggestions to Your Millennial Customers
Based on the text above we can certainly say that you will need some valuable solutions for those guys in your Magento 2 stores.

Follow Up Email 
Authentic and useful follow up emails
will always be appreciated by Millennials. Since this stratum is especially sensitive to prices and bargains, you can take advantage of such follow ups in full with the help of our
M2 FUE extension
.

Blog
Millennials are dedicated content lovers
and consumers, but
your blog
should perfectly convince and possess really persuasive voice and tone to get them in. Millennials are big sceptics, but if you gain their trust, they will tell all their friends and peers about your brand and company. So, it is worth the efforts.

Social Login
Millennials are strongly
engaged with social media
having hundreds of friends and followers in Facebook, Twitter, and so on. Still, it is a pragmatic alliance, since they search for discounts and product reviews there. They consider personal opinions shared in social media greatly credible. By the way, this generation find an independent stranger's opinion valuable as much as they find it from own relatives and family members. So, Millennials will greatly appreciate the chance to
log in
to your store via different social media.

Gift Card
Millennials
prefer electronic gift cards
 as they are more convenient and you cannot lose them. And, as far as Millennials are tech savvy, they can get, access and spend gift e-cards easily and without any annoyance. Thus, customers will be glad to have an opportunity to please their folks with
gift cards online
.
Conclusion
Millennials are not a fiction
and they are really different. This requires online merchants to 
consider their traits and adapt to their needs
. So, if the majority of your customers are between 15 and 34 years old, and it most likely is the case, you probably need to revise your retail business approach in order to meet all the Millennials' fea1tures above.