On March 31 – April 1, 2016 in Prague there will take place the first Meet Magento CZ 2016.
This will be the first time ever the leading and most influential eCommerce
conference comes to the Czech Republic
and the first eCommerce event of such scale ever held in Prague.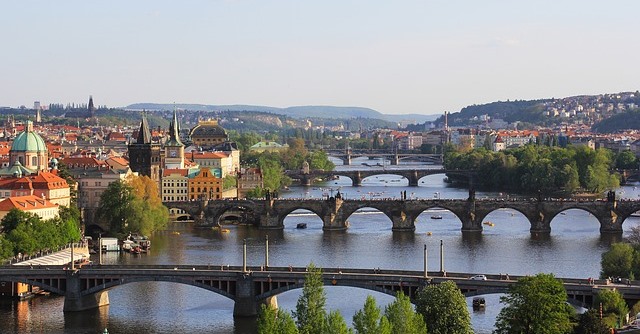 Meet Magento CZ 2016
Devoted to the practical issues of running
business online
and focused on the latest industry trends, this Conference is of a particular interest to merchants, business owners, developers and IT enthusiasts wishing to expand their business or move to the next career level.
Meet Magento in Prague
will gather
more than 300 participants
, including international mass media representatives, business owners, merchants and developers, both from the Czech Republic and abroad. This Conference is a great chance for everyone taking part to make contacts, find new partners and open up the world of amazing new opportunities for their business online.
Welcome to Prague
Meet Magento CZ 2016 will feature a
3-day rich program
and will start on March 30 with a
welcoming guided walking
tour across the magnificent Prague for all the Conference's participants and Speakers to enjoy the splendid views of the city and tune in to the right mood.
Big Day - March 31
March 31
, the
main Conference day
, will be fully devoted to the talks from famous foreign speakers and key persons of the Magento world, including Thomas Goletz, Ben Marks and Guido Jansen. Known for their inspiring talks and motivating speeches, they will dwell upon what makes a business online a success and will share their how-tos and tips & tricks with the audience. In the evening there will be an after party for all the Meet Magento CZ 2016 participants, with lots of fun, informal networking and pleasant surprises.
Microsoft Invites
On the closing day of the Conference there will be held a series of workshops organized by
Microsoft and the event's Sponsors
.
Conclusion
With
eCommerce in the Czech Republic gaining popularity
rapidly and a constantly increasing number of companies moving their business to the Internet, this Conference is a great opportunity for the Czech retail market to grow bigger. Brought here to unite local companies with their foreign colleagues to collaborate, Meet Magento CZ 2016 will become
an important step
for the country towards new bright prospects and inviting investments.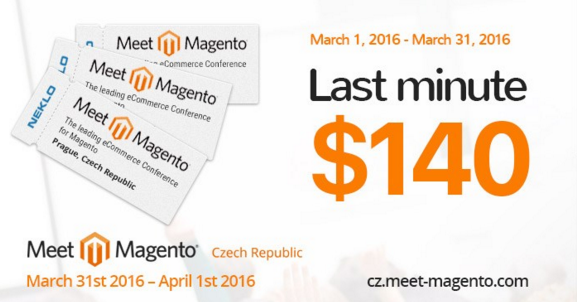 Still don't have a ticket? Hurry up to get it now:
http://http://store.neklo.com/mm16cz.html
.