Aspiration Hosting is pleased to announce 3 new hosting plans: MagePlus Basic, Standard, and Advanced offering Magento as a service.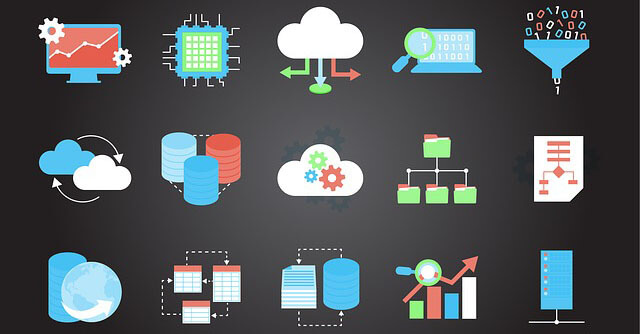 Merchants get the benefits of the services like Shopify and BigCommerce: upgrades, configuration support, and training. However, MagePlus plans come with the unlimited growth potential of Magento.
Now you don't need a programmer to quickly build a new store. But you can still use a specialist to customize Magento, if you wish.
You can set up your MagePlus store in
a single day
. Our experts will install Magento and help you configure it, install the theme of your choice, and help you configure the whole store.
We provide
24-hour support
through live chat, help desk, or phone. MagePlus comes with everything, from quarterly upgrades to new features and enhancements. Every client gets the Magento admin support services as well.
All our servers are protected by firewalls. We use strong
IPTABLE
rules that block all requests from IP addresses frequently acting as a source of abusive activities.
We also equip our servers with the
latest security patches
as soon as they became available. Additionally, we have monitoring systems on our servers helping troubleshoot issues proactively. As well as various scanning software running on the servers that detect maleware and malicious scripts within on websites.
Why Magento with MagePlus is Superior
Magento is a powerful open source e-commerce program that continues being popular. This is mainly because of a professional,
easy-to-install
store you get right from the start.
Customizing the store for brand purposes is easy by creating a theme or modifying the existing one. You can find plenty of options on the Magento Marketplace. Besides this, there is also a variety of extensions that help you enhance the Magento features like adding wish lists.
However, the one thing that Magento lacks is hosting capabilities. This is where MagePlus comes into play – Aspiration Hosting's latest cloud hosting plan. Let's look at how MagePlus works.
Open Source
If you want to stand out over competitors, then an open source program is the best way to go.
There are two great open source programs in the market:
WooCommerce
and
Magento
. However, WooCommerce isn't up to par with Magento when features are concerned.
In addition, WooCommerce isn't actually an e-commerce program but rather a plugin for the WordPress platform. You need to install WordPress before you can use it.
Magento with MagePlus takes full advantage of the open source capabilities by providing an optimized server with all the requirements needed to run Magento smoothly.
The other popular options, like
BigCommerce
and
Shopify
, aren't open source, which means their coding is restricted. This, in turn, decreases your chances of creating a totally unique store.
Hosting
Magento is similar to the cookie monster on Sesame Street. Instead of cookies, it eats resources, which is why MagePlus comes with ample
RAM
and
storage
to feed the beast.
Check out the 3 hosting plans and choose the one that matches your needs. Another benefit of MagePlus is that it is
a cloud plan
and is just as flexible as Magento. MagePlus handles any extra loads without causing problems.
Besides this, you get 4 great server locations to choose from –
London
,
California
,
Singapore,
and
Sydney
. The Aspiration Hosting experts recommend choosing a server closer to your customers for faster store loads.
With BigCommerce and Shopify, you are stuck with whatever server location they give you. However, with WooCommerce you have to be with the server location a chosen by a WordPress site.
Design & Development
Shopify is easy to setup, and so is BigCommerce. Both also come with hosting.
Magento, however, is considered very difficult to design and develop. But with MagePlus this is no longer true. Magento 2 is installed by our experts, and we setup your store
within a day
.
Additionally, we also install the theme of your choice. We also add and update all the
patches and extensions
you need.
Moreover, we can recommend important extensions your store should use. With MagePlus you are free to expand your business without worrying about the
technical side
of the store.


Unlimited Bandwidth;


Unlimited Products;


Unlimited Orders;


No transaction Fees;


Wide variety of  Payment methods;


Shipping Integration, and more…


Speed
Customers get impatient when they have to wait, which makes store speed very important. Magento 2 is more than
15% faster
than the previous versions. So, with MagePlus you get 3 ways to speed up your store.
First, these are SSD storage drives that come with your plan. They are
20 times faster
than any other hard disk in the market.
The second method is to use LiteMage. It has been proven that this Magento cache extension is
3 times faster
than Varnish.
Finally, the third option is the Aspiration's CDN with
over 50 relay points
worldwide.
Security
Online stores are always vulnerable to malicious attacks. This is probably the main reason why SSL certificates are no longer optional. With SSL you can secure your store and allow your customers to shop in peace and confidence.
Although all e-commerce stores offer some form of security, Magento with MagePlus double down on it. Not only do you get the advanced Magento security features, but MagePlus servers are regularly scanned with
Malnet
and
ClamAV
, and all plans get SpamExperts for outgoing mail. Aspiration Hosting is very vigilante about security.
Backup
Most people don't consider backup important until something goes wrong with their store. Meanwhile, others find the backup process very tedious.
Shopify, WooCommerce and BigCommerce do provide different forms of backup, but most are manual and take time. With MagePlus, however, backup is as simple as the click on a button. We automatically backup your site in two ways and even provide manual backup from cpanel if you need more custom-made
backup files
.
SEO
All industry experts applaud Magento for the remarkable SEO features. It is easy to use, flexible, and covers almost all aspects of SEO.
Consequently, with MagePlus SEO becomes unbeatable due to the faster page loads that Google loves.
Other e-commerce programs usually require apps or additional customization to make SEO is up to par with Magento.
Cost
Finally, we come to the big Question. How much does Magento with
MagePlus cost?
How about $1 for the first month? That's right, for just
$1
for the first month you get to use our plan for practically free.
What about additional costs? Well, there will be none… you can choose how to be billed –
monthly
or
annually
and that's it. No transaction fees like Shopify charging for every order. No fees for using Magento 2 since you will be using your own
Merchant account. No automatic plan updates (read price increase) if your orders suddenly increase like BigCommerce does. You are absolutely not charged with any additional fees. All our plans are - what you see what you get - at the price offered.
Thinking of setting up your business on Magento 2?
Check out Magento with MagePlus – Aspiration Hosting's latest new cloud hosting plan.
This guest post is provided by Aspiration Hosting
Aspiration Hosting – a high-performance US based Cloud hosting company whose main focus is providing Magento Hosting solutions. Magento with MagePlus is its latest SAAS plan for business owners looking for a smoother way to sell. The company offers not just a simple cloud hosting plan but an entire boat load of free services as well. Its customer service is unparalleled with 24/7/365 day, highly qualified trained engineers at your beck and call.