The success of a web store depends on the number of returning customers. The Subscriptions and Recurring Payments Magento extension makes it easier for online store owners to sell subscriptions and accept recurring payments. Thus, it's a great solution to convert visitors to your regular customers and, as a result, to get a steady source of income.





It's a great pleasure for us to announce that at the end of summer we are planning to release a new version of the module that will give new opportunities for store owners and customers. The list of payment methods supported by Subscriptions and Recurring Payments is going to be expanded in August when Ogone Payment Services becomes available for SARP products.





Today we also have some good news for you. Subscriptions and Recurring Payments v.1.8 has been released. The new version includes considerable improvements.







eWay Token Payments has been added to the list of available payment methods. Undoubtedly, it is the most prominent feature of this update.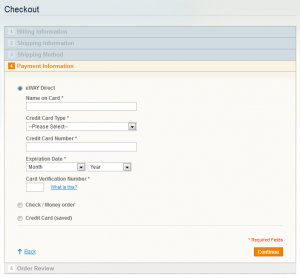 Besides, now the extension supports 'Autorize Only' payment action in Autorize.net.
One more great feature of version 1.8 is the ability of reverse conversion from SARP products to standard types.
What is more, the problem of Points & Rewards aheadWorks extension incompatibility has been solved.
For more information about the module features, visit the Subscriptions and Recurring Payments page.