Relevant on-page product suggestions are appreciated among the majority of customers.
Firstly, such offers allow customers to quickly
find a lot of appropriate products
without wasting any extra time. Secondly, these suggestions allow them to consider other purchasing behavior patterns different from their preferences, but sometimes, possibly, more suitable and rational.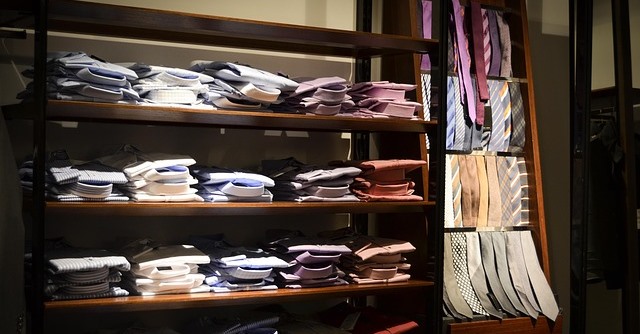 Simultaneously, Magento 2 store owners are interested in reducing their time expenses even more. Manual related products configuration is often time consuming and requires constant fine tuning during the sales period, but there is a chance to
automate this process
.
Who Bought This Also Bought for Magento 2
Based just on the natural in-store shopping behavior the who bought this also bought functionality
displays related products depending on customers' shopping preferences
absolutely independently. Similar related product blocks are widely used by major global retailers, including Amazon. Now, this opportunity is also provided for Magento 2 stores with the release of our latest M2 extension –
Who Bought This Also Bought
.
Who Bought This Also Bought Frontend Performance
Who Bought This Also Bought product blocks can be
displayed both on product and category pages
. The available positioning of blocks within the page layout is the following:


Product Pages – Instead of native related products block, Before native related products block, After native related products block, Content top, and Content bottom;


Catalog Pages – Content top and Content bottom.


The module displays the
maximal number of products in one line
adjusting this quantity to specific device dimensions. All the products within blocks contain product images, names, prices, and Add to Cart buttons.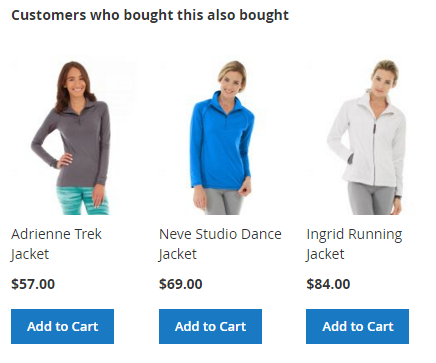 Who Bought This Also Bought, Frontend
Completely automatic product suggestions are
closely relevant to the products being currently browsed
by customers or based on their cart contents. Generally, the Who Bought This Also Bought extension tracks all possible combinations of products found in one order, either before or after the module's installation, and displays only most common variants.
Who Bought This Also Bought Backend Configuration
The backend configuration of the extension is intuitive and fast still provides all most required display options. Located at
Stores -> Configuration -> aheadWorks Extensions -> Who Bought This Also Bought
the section contains two setting blocks – Block at Product Page and Block at Catalog Page.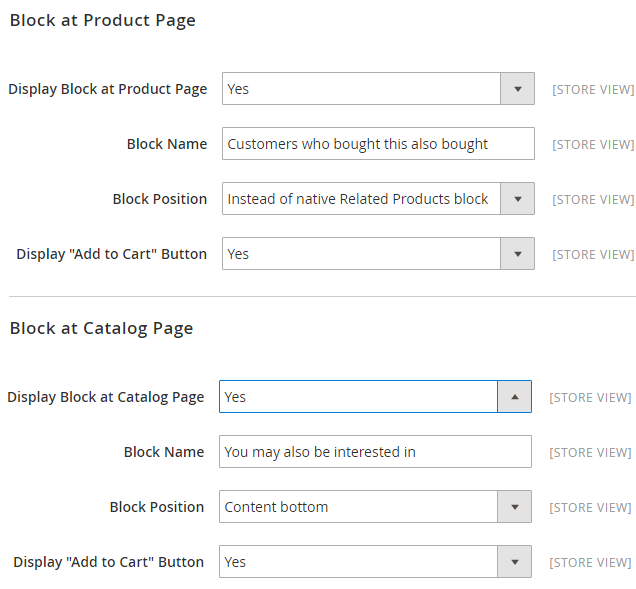 Who Bought This Also Bought Backend Configuration
If the Display Block at Product Page or Display Block at Catalog Page option is enabled, you get access to the hidden by default block 
configuration options
. Both blocks contain the same set of options: Block Name, Block Position, and Display "Add to Cart" Button.


The Block Name option allows you to set up the names of blocks on the store frontend. You can specify these names according to your shopping audience and the general tone of your brand.


The Block Position option enables you to place blocks on product or catalog pages in a certain way. Catalog pages provide two placement options, while product pages provide more variable positioning (see above).


The last Display "Add to Cart" Button option lets customers put the products they need to carts directly from the related products block and certainly makes shopping experience much more convenient and straightforward.


Immediately after the configuration stage the Who Bought This Also Bought extension for Magneto 2 stores is ready to promote your products and increase average order values.
Conclusion
The
Who Bought This Also Bought extension
provides Magento 2 store customers with
natural and persuasive on-page product suggestions
 and requires only few efforts and time to be installed and configured. The effectiveness of these recommendations is proved by multiple global online traders and will certainly increase your AOV.
You can purchase this extension in our
Magento 2 store
or get any additionally required information regarding its functionality and configuration on the product page of the module,
Readme file
or in the provided
demo stores
.