Imagine, the biggest and most influential Magento event, is ready to go again this April, and we are happy to join the entire community, meet old partners and friends.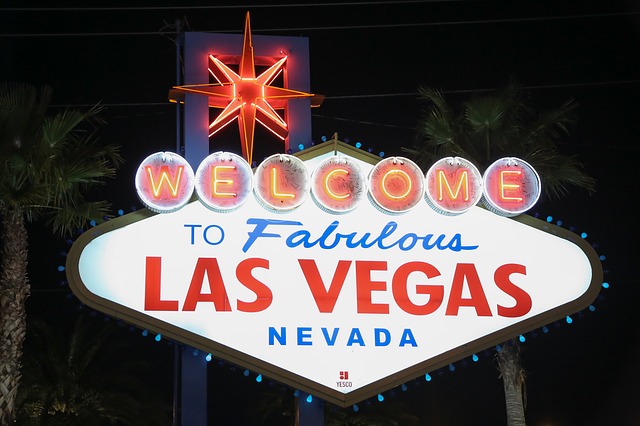 However, the conference is so huge, just like the community behind it, so below we also walk through some major company events within the conference and a little beyond. Hope this small guide will help you save your time, have fun and meet us at Imagine 2016.
aheadWorks at Imagine 2016

Imagine 2016 is going to become a unique event edition since it is held just after the M2 release primarily aiming to establish the new platform a rightful Magento 1 successor among community members and worldwide.

We also share the passion and thrill about the new platform opportunities and will bring them in the news regarding our latest Magento 2 extensions, their functionality and technical background. In the last six months we developed 12 fully operational Magento 2 solutions including high-priority features, integration, functional and unit tests.

Even more, we have a lot of modules to be developed this year in our roadmap and are ready to discuss our plans with our customers and partners during the conference. So, we invite you to join us on April 11-13 in Las Vegas.



aheadWorks, Booth #32, Sponsors Marketplace

This year aheadWorks is a Silver Sponsor of Imagine 2016 and we welcome our customers and friends to visit us in the booth # 32 on Tuesday, April 12, 8:30 AM—6:30 PM and Wednesday, April 13, 9:00 AM—2:00 PM. Please feel free to provide partnership offers, functionality improvement suggestions, business cards, hugs, and high fives. :)
Our Imagine 2016 Team

While you stopped for a moment considering and planning your visit, let us introduce our Imagine 2016 team.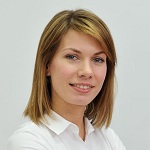 NATALLIA KUKURUZINA
AHEADWORKS, CHIEF EXECUTIVE OFFICER

The atmosphere of openness makes Imagine for me a pure flash of inspiration and long-awaited event. This year I will be happy to share our plans regarding aheadWorks Magento 2 solutions and discover new ideas and opportunities. I'm looking forward to meet old friends and new people. So, join us there.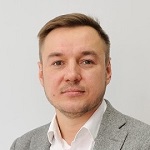 ALEXANDER GALTSOW
AHEADWORKS, VP PARTNERSHIP AND COMMUNICATION
Imagine is much more than another business conference. It's rather a yearly family event to me, a chance to reconnect with old friends, meet new ones, and spend three days surrounded by thousands of people sharing the same passion - Magento.

VITALY VERBITSKY
AHEADWORKS, SALES MANAGER
Imagine 2016 is a great opportunity for me to meet other guys and companies from the Magento ecosystem, share experience and learn more about Magento 2. This year is going to be exciting for all community members and Imagine is an awesome chance to bring us together to improve the best Ecommerce solution.

Except the meetings welcomed in the Sponsor area in our booth, we also invite you to appoint one-on-one conversations with our CEO, Natallia Kukuruzina. You can schedule a meeting to discuss strategic partnership, sales cooperation or any other issues here.
Pre-Imagine Events Start the Fun

#RoadToImagine 2016
For some people Imagine 2016 will start long before the official opening and far from Las Vegas. Four friends (Bret Rasmussen, Steve Deckert, Brendan Falkowski, and Kuba Zwolinski) are going to take a 2700 mile motorcycle tour through the desert to reach the 2016 Magento conference.

These guys are seemingly the first to take their trip to Imagine 2016, and we wish them the best of luck.

4th Pre-Imagine MageHackathon 2016
Still, the majority of attendees will start arriving on Saturday, April 9, which is the time for the 4-th edition of Pre-Imagine MageHackathon. This is going to be a two-day event providing food, drinks, and a lot of coding for all dedicated Magento developers.


Organizer - Fabrizio Branca, AOE;
When – Saturday, April 9, 2016 at 10:00 AM - Sunday, April 10, 2016 at 3:00 PM (PDT);
Where - Wynn Las Vegas - 3131 South Las Vegas Boulevard, Las Vegas, NV 89109.


Imagine a Big Dam Run 2016
In between coding all developers and other racing fans are invited to join the 5-th annual pre-imagine 10K and 5K fun run passing the Historic Railroad Hiking Trail and following an old railroad bed through 3 tunnels. This year it should be the most crowded Imagine race and all the participants will get branded t-shirts and finisher medals.

One of the main intrigues of this race is the distance to be taken by Karen Baker. Here in details.


Organizer – Brent Peterson, WagentoCommerce;
When – Sunday, April 10th, 2016 at 7:30 AM;
Where – Clark County, NV, United States.


#PreImagine 2016
#PreImagine is likely the best chance to set the right tone for the upcoming Imagine, meet friends and hang out. We have found about 400 names in their attendee list, so it's really going to be "the best party in the town". This event is free to attend. Hurry up to register for it.


Organizer – Kimberely Thomas and Ignacio Riesco, interactiv4;
When – Sunday, April 10th, 2016 at 4:00 PM – 7:00 PM;
Where – Sunset Terrace, Wynn Las Vegas, 3131 South Las Vegas Boulevard, Las Vegas, NV 89109.

We'll be happy meeting you there!

Pre-Imagine Kickoff Party 2016
One more chance for networking and talking to attendees and partners prior to the show is provided by Peer 1 Hosting.


When – Sunday, April 10th, 2016 at 6:00 PM – 8:00 PM;
Where – La Cave @ Wynn Las Vegas, 3131 Las Vegas Blvd S., Las Vegas, NV 89109.

We'll be happy meeting you there!
Imagine 2016

Magento moves on to provide the best ecommerce functionality and made a lot since the last Imagine. Last year Magento became an independent company, moved to the new development office, released the next generation version of the platform – Magento 2, and now expects a completely renovated Magento Marketplace. So, this time we'll have a lot to discuss.
Agenda

Not going to duplicate the official agenda, we'll only focus on several company events.

dotmailer Platinum After Party
This party is hosted by the Platinum Magento partner and will take place just after the official opening night party at the XS Nightclub. The party will include free entry to the nightclub, entertainment and exclusive giveaways, so it is definitely worth attending.


When – Monday, April 11th 2016, 10 PM – 1 AM;
Where – XS nightclub, The Wynn, Las Vegas.


Designer and Developer BarCamps & Networking Events
Some sponsors organize several noteworthy events on the last day of the conference. In particular, we are talking about Designer and Developer Barcamps held by Hostway, the Magento Silver Hosting partner. The bar camps will include creative design, product UX, insightful technical and other dedicated presentations.

2016 Imagine Excellence Awards
Except for the session communications and marketplace networking Imagine 2016 will also name the winners of the traditional Imagine Excellence Awards. Here are the award categories:


Best Omnichannel Experience;
Commerce Marketer of the Year;
Great Explorer Award for International Expansion;
Best B2B User Experience.


So, we are waiting for the winners to be announced.
Speakers

Of course, in most cases attendees will create their schedule depending on their professional interests, but there are some names that you cannot miss. Especially that Imagine 2016 has no any shortage of them:


EARVIN "MAGIC" JOHNSON, Magic Johnson Enterprises, Chairman & CEO;
MARK LAVELLE, Magento, CEO;
STEVE YANKOVICH, Magento, CPO;
PAUL BOISVERT, Magento, VP of Product Management;
BEN PRESSLEY, Magento, VP of Customer Success & Professional Services;
PETER SHELDON, Magento, Head of Strategy;
Conclusion

Imagine, like no other event, allows us to feel our integrity and passion about Magento. We expect Imagine 2016 to become a true inspirational impulse for the entire community encouraging people to bring Magento 2 ahead of global competitors with a firm reliance on our mutual energy.

Join us at Imagine 2016!