Recent researches discovered that many customers save products in their carts for further consideration and do not purchase immediately.* These customers are in a situation of choice and mostly need some incentives proceeding their purchases. But they will certainly hurry with the decision, either positive or negative, if get a notification about a low stock of the product they intent to purchase.
* According to SeeWhy.com study.
Of course, some of customers need other convincing reasons: price cut, special offers or casual sales, but we understand that we can't leave them alone with their hesitations. So, aheadWorks provides you with several really useful extensions which help you automatically notify customers about products stock status, product updates, and other product related changes held in your store.

Product Updates Notifications
The
Product Updates Notifications
 Magento extension automatically sends price and stock changes notifications to your customers. The subscription is absolutely simple: logged in visitors just need to click the "Notify me about updates" link to subscribe and guests need to enter their name and e-mail.
Features for store owners:


Ability to manage your subscribers with ease;


Ability to place the "Notify me about updates" link in any place of your store;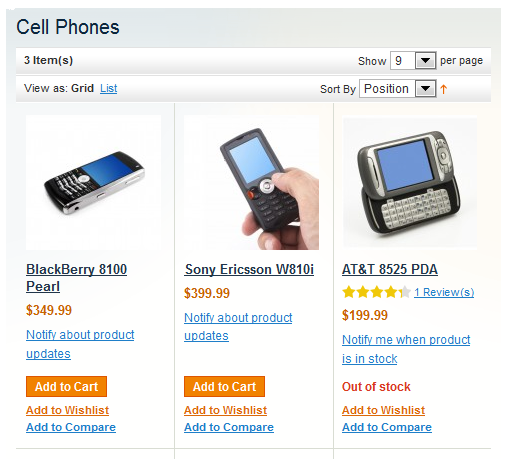 Allows you to configure notification defaults;


Reinforces key marketing messages with the option to include message signatures;


Macro fields contain all product attributes;


Fast-loading AJAX layer with a subscription form for guests;


You can include any content that Magento CMS can involve;


Transactional email templates;


Subscribers statistics.


Magento store owners note significant growth of subscriptions and admire time savings provided by the automated notifications.
"

I bought this extension several months ago. Since then I have received a large increase of requests. The response is sent automatically and this saves me a lot of time. Excellent extension for those who work with the products out of stock!



On Sale + Product Labels
One more extension providing extra information about product statuses to customers is
On Sale + Product Labels
. The module provides almost unlimited opportunities for creating visually-appealing labels to product images.
Product labels can be placed on product or category pages, applied to different stores, displayed to different customers' groups.
You can:
add your own images for labels, upload images or just specify a target path to them, choose the label's position using the live preview selector, create special labels for new products, customize a label for every product. You can configure labels' text using special variables:


#DA# - discount amount


#RP# - regular price


#SP# - special price


#SA# - save amount (RP-SP)


#NL# - new line


#ND# - life time in days


#NH# - life time in hours


#SK# - product SKU


#ST# - in stock amount


#CA:attribute_code# - custom attribute


Labels positions are defined by default: top-left, top-center, top-right, middle-left, middle-center, middle-right, bottom-left, bottom-center, and bottom-right.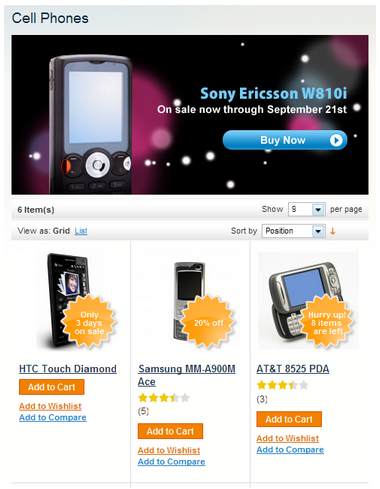 Labels are displayed according to label rules which are triggered by definite rule conditions, and you can limit rule duration and its priority.
The functionality of the On
Sale + Product Labels extension is so valuable and useful that many of our customers (Magento store owners and developers) purchase it twice or more.
"

We have purchased the module second time for another customer :) Great Module!


"

This is the second store I've used this extension on, and I extended the support period to upgrade to the latest version.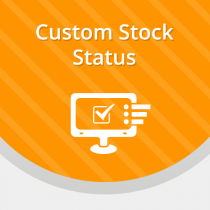 Custom Stock Status
In store customers informing is not less important than automatic e-mail announcements. If you want your visitors clearly understand in-store-stock status of your products the
Custom Stock Status
 Magento extension makes exactly what you need. Informative images and customizable text will show the availability of your products or an expected date when the product will be available in an intelligible form.
Customized stock statuses are displayed according to custom rules. The extension supports simple, downloadable, virtual and configurable products, moreover, the quantity on a configurable product page is displayed not only for the main product, but also for each option in the dropdown box, including negative values. The extension allows you to not only display stock statuses on product pages, but for the whole category as well.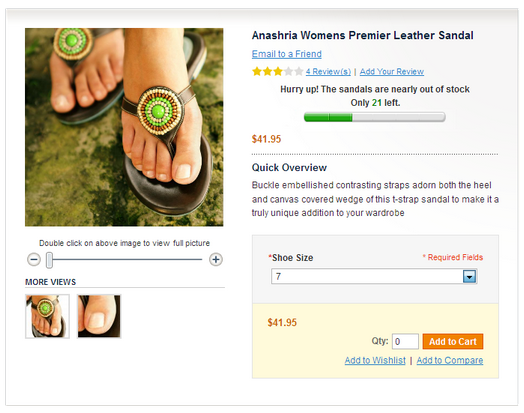 Our customers apply the Custom Stock Status extension as ad additional promotional incentive and for other purposes, apart from its inteded use.
"

The stock module was the solution of my problems, I can do the promo and stimulate the client to buy the last units in the promotion.


All these three extensions provide your customers with exact information about your stock statuses, thus, they can make quick, easy and justified purchasing decisions.
You can purchase or update these extensions in our store