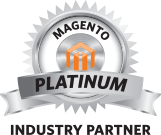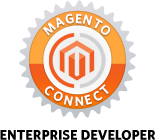 Eventually most Magento store owners need to enhance their store functionality with some valuable Magento extensions, but the evaluation of modules' characteristics is difficult sometimes. Extensions integration may take a lot of efforts, but is not always successful, and in these cases nothing remains except refund requests. However, you will not achieve this comparatively painless outcome when your refund term is expired.
The following generic cases describe the situations when an extended refund period is highly desirable.
Case 1. Long-term Integration Efforts
This case refers to the situations when a developer tries to integrate an extension with Magento, but faces some technical issues: conflicts with other extensions, incompatibility with an external theme, etc. Mutual communications also take some precious time and finally the refund term is expired.
Case 2. Unexpected Too Late Detected Issues
This case refers to those situations when issues are detected too late due to personal or technical reasons or when their signs appear only after the refund period expiration.
We usually help our customers in the situations described in Case 1 and our Support Team tries to handle all of them, but we can't help, if the issue is detected too late.

According to our estimations* the average refund period offered by Magento extension providers is about 22 days and it is not enough sometimes. But aheadWorks always strives to provide exceptional customer service, so, we launch the 45-day money back guarantee from now on. We want our customers have more chances to choose the most suitable functionality without any extra costs.
We assume all the associated risks and hope that our customers will get even more satisfaction purchasing from us. The 45-day refund term is applied to ALL our software products and within this period you can get full unconditional refund.
Note: we do not provide money backs on installation and customization services as well as do not refund points.
We are proud to be Magento Platinum Industry Partner and aim to provide the greatest customer service for Magento extension consumers. High quality extensions, an experienced responsive technical support, together with the 45-day money back guarantee make purchasing from aheadWorks completely safe and advantageous.
For further safe purchases visit our Magento store. Enjoy shopping!
*According to aheadWorks Top 10 Magento extension vendors monitoring.