Lifetime partnership is the most solid foundation for both life and business. We always try to follow this statement and create only long-term business relationships.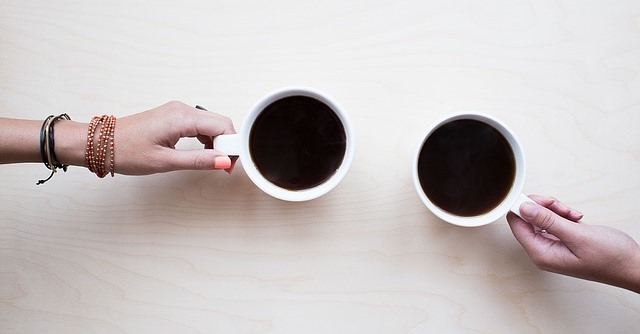 Below we present you a
story of cooperation
between Aheadworks and Pinpoint resulted in multiple successfully implemented Magento projects.
PINPOINT DESIGNS
AWARD-WINNING DIGITAL AGENCY
Pinpoint is an award-winning digital agency located in Harrogate, North Yorkshire. Focused on Magento, our projects combine beautiful design with uncompromising build quality, supported by solutions and strategies that deliver measurable results.
"We've Put Together a Shortlist of Some of Our Favorite Extensions from Aheadworks..."
"Pinpoint partnered with Aheadworks around two years ago due to their
extensive extension library and fantastic support
. Having previously used a number of their extensions on a variety of clients websites, we felt it made sense to make the partnership official and take a deeper dive into some of the extensions Aheadworks have to offer.
As an agency, we naturally like to build new extensions internally. That isn't always within budget for clients and providers such as
Aheadworks have solutions which are already built, tested and improved
time and time again.
We've put together a shortlist of some of our favorite extensions from Aheadworks, along with some information on some of the clients which have used them with great success!
Helpdesk Ultimate
The
HDU extension
from Aheadworks has been a
great addition
for a number of our clients. In the past, we've had requests from our customers such as
IconicWatches.co.uk
where they'd like to give their customer service staff the ability to create tickets and handle enquirers direct from the Magento admin panel.
The HDU extension is quick to setup, easy to use and very configurable for all cases.
The HDU extension is
quick to setup, easy to use and very configurable
for all cases. Since we installed the first version of the module, Aheadworks have extended it to include new features such as customer service ratings for staff which our clients love to see. Their support has always been fantastic in resolving any questions or issues we've had in configuring some of the exclusion rules.
Advanced Reports
Another popular extension that our clients request frequently is the
Advanced Reports module
. Unfortunately, Magento 1.x has very limited reports and you can't really delve into the information in a lot of detail. This particular module allows our clients to
view detailed reports
of individual products sold, taking into account refunds, discounts etc. and exporting all of the data into a CSV for further manipulation.
All the reports are nicely designed with visual graphs
All the reports are
nicely designed
with visual graphs to give the user a quick view of exactly how they're doing. As with all AW extensions, new reports occasionally are released which can be bolted on at a low cost. It's also fairly straightforward for a developer to be able to build new reports at the client's request which can then be added into the extension!
Blog
Wordpress is frequently integrated with Magento, but sometimes it's a little overkill for clients requirements. The
blog extension from Aheadworks
is completely free (excluding the EE version) and it's
absolutely fantastic
. We first used this module back in 2010 and it's come on leaps and bounds since then.
We're currently building this into the new site
We're currently building this into the new site rebuild for
SpecialisedCovers.com
to enable them to
manage their site content
within Magento and removing the need for a Wordpress site which frequently requires updating due to the ongoing security threats that Wordpress has.
Market Segmentation Suite
We recently launched a website for
shopnicholsons.gb.com
. As part of their site launch, they wanted users to be able to receive a discount on their first order along with receiving a follow up discount afterwards. The
MSS extension
allows users to create rules based on a variety of options (date of registration, customer group, address, order quantity, sale amount etc). Once segmented, you can
tailor custom emails, provide them with unique offers
and engage with them with more personalized offers to help increase conversion rate. All data can be exported to a CSV which can then be used for internal analysis too.
Nicholsons absolutely loved the use of this extension when building their store
Nicholsons absolutely
loved the use of this extension
when building their store due to their extensive product range. As a garden center / nursery, they sell trees, plants, accessories and have quite an extensive range of attribute sets set up on their store. By using the MSS extension, they were able to provide really tailored emails for customers to help keep them engaged for the foreseeable future!
We've really enjoyed working with Aheadworks over the last few years and
our clients absolutely love the fantastic extensions they've produced
. It's no surprise how quickly Aheadworks are growing and we're looking forward to seeing what new and exciting modules are going to be launched for M2 over the coming months!"
We sincerely thank Pinpoint Designs for the shared cases, their vision of our partnership, and are
looking forward to new projects
built by the company.