Have you ever thought how many items of yours were not bought because people simply couldn't find the location of your store? Wandering through numerous streets, avenues and lanes, customers somethimes have troubles with detecting shops and warehouses they are looking for. Even if they know the certain address, it doesn't mean they will discover the exact building they need. In this case the map of the area is required.

Our
Store Locator
solves this problem easily. Using this module, merchants get the opportunity to show their stores and services on the map, so customers can manage to pick up the purchase at appropriate time at the store near their current location.
Now you can
pre-order
the
Store Locator
extension with
25%
discount
for
$81
. After the official release it will cost
$109
.
Look at the features this extension possesses:
Adding stores to the map from the admin panel
Specify the options, select store view and add the description of the store.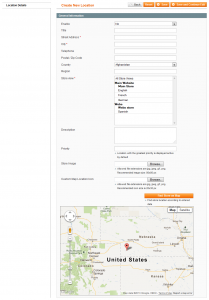 Assigning stores to any location
You can pin your shop to any desired place on the map.
Store image, address and description on the map
Upload the image or logo to the "Store Image" and "Custom Map Location Icon" fields and customers will see it on the map.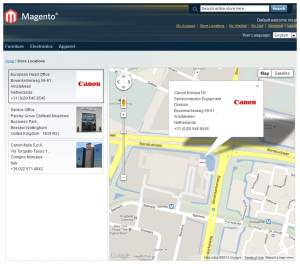 SEO friendly map URL
Search engines are well-disposed to such URLs resulted in higher rankings of your stores.
Map and Satellite views support
Merchants and customers can choose one of two views they prefer to see.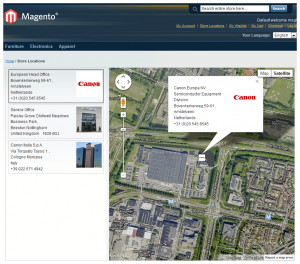 Learn more about this new extension on the
Store Locator
page and
hurry up
to
pre-order it.