Very often people want to find the required product/information as fast as possible without spending their time on slowly browsing through your entire website, especially if it is large and complex. The Search Autocomplete and Suggest extension from aheadWorks makes it simple for your customers to find exactly what they need quickly and conveniently.
This Magento add-on offers you a lot of powerful features which allow you to completely customize the search box as well as set up the extension work in the way you need. Today we released Search Autocomplete and Suggest v.2.2 where the module functionality has been improved by an ability to hide out of stock products.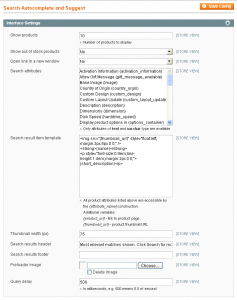 Moreover, this latest version is more stable as the problem with search by product SKU has been fixed and now it works flawless.
Please find the whole list of extension features, demo, and screenshots on the Search Autocomplete and Suggest page.