Sometimes online merchants need much more information about the order or customer than native Magento functionality can involve. It leads to additional emails, calls and negotiations. Finally, heaps of time goes by before customers get their order. No wonder that next time they prefer your competitor.

There is only one solution – ask all required information at checkout! The Order Attributes Magento extension from aheadWorks allows you to add as many fields as you need. With Order Attributes, various field types are at your disposal. So you can let your customers specify, for example, the preferable delivery date and a notice for a postman. You can ask different questions and allow customers to answer Yes/No or offer multiple select.

The Order Attributes Magento module is very flexible for configuration. When creating a new attribute or edit the existing one, you can specify various parameters. Make sure: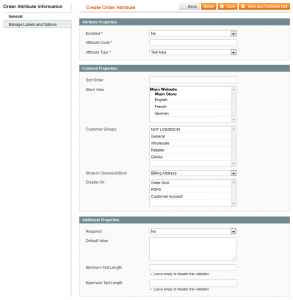 Wanna more features and screenshots? Find all of them at the Order Attributes page!

Good news for everybody who has been waiting for such module from aheadWorks. You can pre-order the Order Attributes for $69 and save $30 before its release.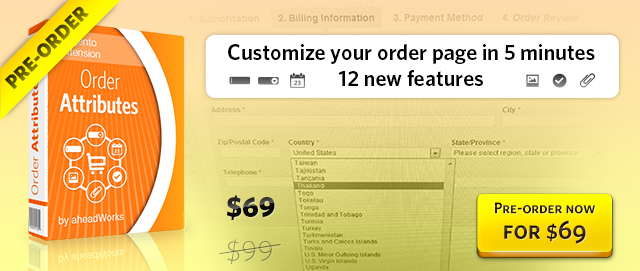 Stop wasting time on finding out the additional information! Get all you need to know at once!