A huge piece of the global economy is related to and trades by date-dependable products and services and particular date or time are very important for these products. For example, you can't buy flights or accommodation services without their date or time specification. Date or time here defines the product itself and influences all other product's parameters, including price.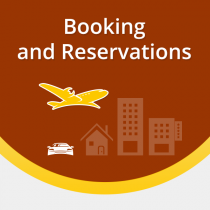 Booking and Reservation
module by aheadWorks makes Magento products date-based. So merchants are able to start a new business related to booking and reservations with the help of this extension. Not only the module converts products into date-based ones, but also maintains the whole process of sales with flexible configuration, customer notifications, enhanced pricing, etc.
Numerous pricing rules allow store owners setting various prices for the same products depending on the date and time of sale, quantity of products, date and time of the event.
The module includes multiple configuration options to fit different types of business. You can set "excluded dates" not available for purchasing, certain time periods when purchases can be made, set multiple purchases available for the products with the same date or time, etc. Instant price changes when you choose different dates or time periods for your reservations and AJAX-based calendar are also included.
As well as other
aheadWorks Magento extensions
, Booking and Reservation extension contains multiple additional options for admins and customers.
In the backend
you can find the next ones:


New type of products - "Booking/reservation";


New tab "Booking" in Product Information section where you can configure the options mentioned above;


New tab "Booking information" with orders-related information about this product in Product Information section and more.


Merchants are able to start a new business with the help of Booking and Reservation module
Frontend options
include:


Integrated calendar on the product page;


Booking/reservation details in shopping cart;


Ability to display periods unavailable for booking;


Already booked dates or time are not available for reservation even without being checked out.


Today 1.3.1 ver. of Booking and Reservation extension is already available. Since the initial release the module was enriched by several useful features and
performance improvements
.
Here are the main ones:


+ Tiered price support;


+ Admin notifications about product quantity in the completed order;


+ Booked dates are marked with red color at the backend;


+ If the product has been booked but the available quantity is not exceeded for that date, this day is colored in green at the backend.


For now the extension has certain amount of satisfied users. You can see it in their reviews.
Review by Charlie | Nov 8, 2013
We've been dealing with the module for quite a while now, and we are mostly satisfied with it.
The extension may seem a bit complex to configure in the beginning, but once you have figured it out, you'll be all set.
Just one feature I would suggest aheadWorks to look into adding is search by available dates. Other than this, the extension has all one may need for setting up a booking system
If you have any questions related to the
Booking and Reservation extension
, we suggest you visit the corresponding demo stores, which can be found on the product page in the View Demos block. And of course, aheadWorks support team will be glad to answer all your questions through our chat or Help Desk.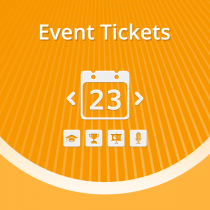 One more extension by aheadWorks for managing bookable products is
Event Tickets
. This module allows you easily creating multiple events and selling tickets for them. You can sell various tickets (for adults, students or children for example) for the same event using unlimited number of custom options. Moreover you can manage ticket prices and the number of available tickets.
Your customers will never forget about the event as you can set up special reminders for them. Furthermore, you can register your clients for any event from the backend.
The extension supports simple, downloadable and virtual types of products.
Event tickets module is a new one in our portfolio, but some customers highly evaluate its functionality and benefits.
Review by Geoff | Sep 3, 2013
This extension is the backbone of my business, there is nothing close to it out. I use this module to manage all of my events and tickets for them. The extension is fully integrated into Magento, no external integrations. I also have to say the support team is the best! I highly recommend this module. These guys really know Magento in and out.
These two modules will help you launch new business and get additional revenue. Now when the holiday season is starting and people are inclined to travel, book hotels, attend exhibitions, cinemas and so on, these modules will possibly be especially useful and valuable.