We continue updating our Magento 1 extensions and today announce the new features provided in Shop By Brand 1.5.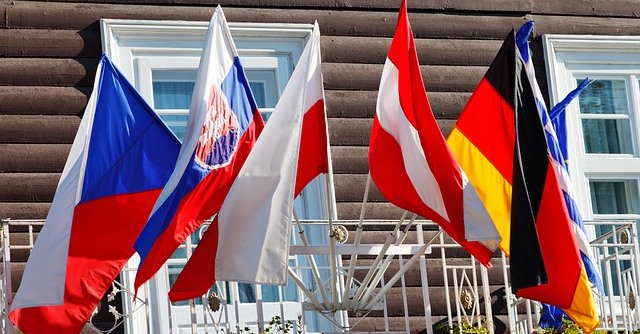 As far as Magento stores are constantly increasing the number of customers, expand geography, and boost revenues, they often need
advanced configuration scopes
able to maintain versatile stores and store views for different customer segments. The current update of the
Shop By Brand extension
allows you to settle unique brand sets for multiple stores and store views with original brand titles, descriptions and Meta tags.
Shop By Brand 1.5 New Features
Multi-store Brand Association
Starting from the 1.5 version of the extension the new brand General section
(Catalog -> Shop By Brand -> Manage Brands -> Add New)
allows you to select the website or store view to be associated with a particular brand.
So, if your Magento installation includes two or more stores or multiple store views in several different languages, you can
add necessary and relevant brands
to the selected Magento scopes.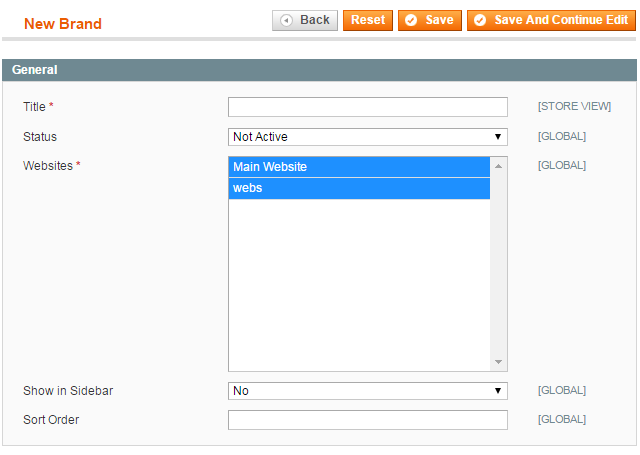 Associate Brands with Selected Stores and Store Views
Multi-store Support for Brand Fields
Furthermore, not only can you add brands to different store views, you can also
alter their page titles, brand descriptions, and Meta tags
depending on the scope. The configuration scope selector added at the top left throughout the Edit Brand area allows you to switch scopes within one brand and specify separate brand attributes for distinct stores and store views.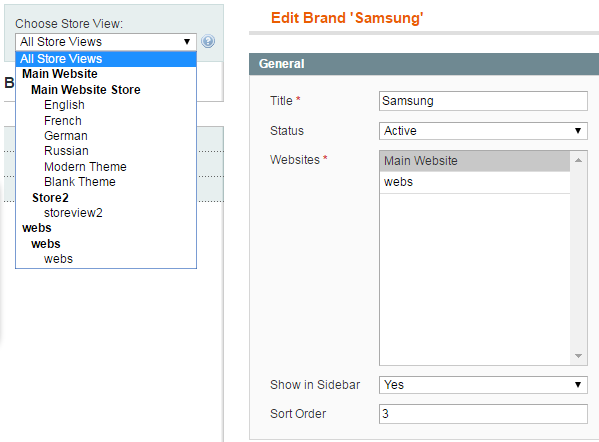 Brands Store View Selector
Conclusion
The presented above features are especially
useful for sophisticated Magento installations
, but can be utilized by rising sellers, as well. Brand locale relevance and wisely built brand lines based on specifics of different customer groups will certainly make your catalogs more attractive and valuable for customers.
Please visit the
Shop By Brand product page
in our Magento 1 store to get more information on the extension functionality or try it in action in our
demos
.