Lately we've been told much about the marvelous rise of ecommerce in the Asia-Pacific region and convinced that it's getting to become a driving force of global digital trade for the next decade.
So, where does the future of ecommerce lie? Is it really moving east and does Magento keep up with that great resettlement? We asked Thai Son,
SmartOSC
co-founder and our partner, to shed some light on the disposition firsthand.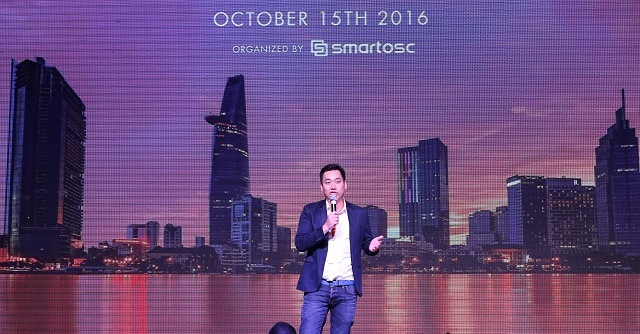 THAI SON
SMARTOSC CO-FOUNDER
"SmartOSC is a premium, full-service E-commerce agency for leading brands and e-tailers, with a sharp focus on developing user-centric and commercially successful online stores."
AW: According to statistics, the Asia-Pacific (APAC) region, as a rapidly developing e-commerce area, is just about to outrun even traditional digital markets, including Europe and the U.S. Do you personally feel this boom of sales or interest from the business owners' side?
Thai:
 The recent study from eMarketer has shown that APAC would remain the world's largest retail e-commerce market throughout the period 2016-2020, with sales of $1 trillion in 2016 and more than double by 2020.
Our company growth during 2016 reflected clearly this trend, with the APAC outstanding growth of 4 times compared to the previous year.
In 2017, we expect that retailers of all sizes in this region will leverage more on innovative commerce technologies
Part of the reason is that while Europe and the US are highly digitalized markets, APAC is just getting started, with major players still using traditional selling channels. Moving to digital is an obvious trend.
Many clients we work with including
Courts, Lotte, Club21, Kanmo Retail Group, Friso
, to name a few, are already implementing omnichannel strategy to grow.
In 2017, we expect that retailers of all sizes in this region will leverage more on innovative commerce technologies, and hopefully use Magento 2 as the platform of choice.
AW: You work with several e-commerce platforms. What are the most often reasons to choose Magento?
Thai: 
There's no denying fact that Magento is the most popular e-commerce platform at the moment. While many aspects contribute to the success of the platform, some key differencies made our clients to choose Magento instead of other platforms:


It is an open source platform, highly customizable and flexible;


It's built for ecommerce;


It has a high-quality community of third party extension providers;


Our deep Magento expertise and the track record of enterprise projects.


AW: How would you describe the current interest in Magento 2 projects? Do merchants prefer advanced technology (Magento 2) or time-tested solutions (Magento 1.X)?
Thai: 
Magento 2 has been a long expected release for the Magento community updated with new features and enhanced capability.
However, brands are sometimes reluctant to be early adopters. The trend we see in APAC is that marketers are willing to push the envelop to leapfrog matured markets. So, they are willing to adopt new technologies like Magento 2, creating the momentum to break through the doubt of the new release.
My favourite case study is Lotte, South Korea's fifth-largest conglomerate
My favorite case study is Lotte, South Korea's fifth-largest conglomerate, which is the illustration of the Magento 2 based brand not only adopting, but also innovating new approaches. In 2016, they were looking to build their e-commerce website in Southeast Asia, as a central component of their retail strategy, expecting to
accomplish 20% of the online retail market share
 within the markets, including Vietnam.
The brand selected SmartOSC to be its technology partner to develop an open marketplace based on the Magento 2 Enterprise platform. The site was built to be fully responsive offering a consistent experience for users regardless of the device they use. The backend system is also designed to handle the complex vendor supply system including the Lotte's physical stores and external sellers. In order to help the site scale better we implemented several advanced features, including the auto refund mechanism, order auto-verification, hierarchy vendor structure management, advanced operations and logistics system.
The successful launch of the project in November 2016 showed the power and capability of Magento 2 and became a reward to the innovators like Lotte in getting ahead of their competitors within a highly competitive market.
AW:
You work closely with Magento and recently became its Enterprise Partner. What is your key differencies compared to other solution partners?
Thai:
 We first worked with Magento since the early days of the platform in 2008 and were lucky enough to grow together. Our strong commitment to the platform is also reflected in the community events we organize.
Meet Magento Vietnam
, held since 2015, attracts more than
1000 attendees
and educates the local market on the flexibility that Magento provides to merchants.
Meet Magento Vietnam, held since 2015, has attracted more than 1000 attendees
Today, our position with Magento is very strong. We are the only Enterprise Partner headquartered in Southeast Asia, with
198 Magento 2 trained specialists
, probably ranking among the top solution partners when it comes to providing Magento 2 expertise. This means that retailers can benefit from our deep Magento expertise for just a fraction of the cost they would have to pay elsewhere.
AW:
As an example we've taken 2 of your projects with our extensions aboard: the Farmstore.com.au and Goguru.com.sg. What were the main goals pursued by the companies online?
Thai: 
The Farm Store and Goguru are our two outstanding projects that have successfully integrated Aheadworks' extensions in their online stores.
Our partnership with Aheadworks aims at enabling online retailers shorten their time to market
The
Farm Store is a Melbourne based company
that sells farming supplies. They have a simple goal: to provide their customers, partners, and staff with a first class experience. But most of all, they want things to be simple. We have helped them integrate four
Aheadworks extensions
to boost sales and improve customer experience, including Automatic Related Products, Follow Up Email, Help Desk Ultimate, and One Step Checkout extensions.
Times Publishing Group is one of the premier media groups in Asia-Pacific, which owns the
e-Commerce website for book lovers: GoGuru.com.sg
. The site's mission is to empower parents with children aged 3 to 12 to make informed choices for their learning and development. To keep Goguru customers informed on new books, promotions, stock availability, and promote their business, SmartOSC has set up Pop-up, Refer A Friend, and Product Update Notifications extensions there.
AW: Could you explain how do you plan to work with Aheadworks?
Thai: 
Our partnership with
Aheadworks
aims at enabling online retailers to shorten their time to market.  The collection of high quality, regularly updated Aheadworks Magento extensions combined with SmartOSC's scalable and cost-effective development will
bring great value to our clients
. Both companies are known for delivering high-quality services and our recent success in joint projects gives us very strong confidence in this alliance.
AW: Thank you very much for the interview. We wish all the best to your company and you personally.