We continue releasing updated versions of the Subscriptions and Recurring Payments extension from aheadWorks. Today we are glad to present the new version of this module where some MORE payment methods you requested in our forum have been implemented:


PayPal UK/ PayPal Payflow Edition


SagePay/Protx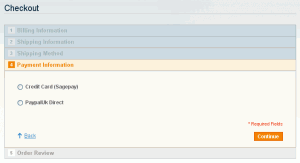 Moreover, now you can create free subscription products and allow your customers to subscribe to zero-price items - for example, free monthly catalog with discounts and new products.
Besides additional payment gateways, we have implemented a new product type support - downloadable - in the new version of Subscriptions and Recurring Payments extension! You can convert downloadable product into subscription and afterwards sell it as downloadable as well as subscription simultaneously.
Unfortunately native Magento possibilities don't allow setting up shipping cost for separate products and product types. A new option available in Subscriptions and Recurring Payments since version 1.3 allows you to specify global shipping cost for all your subscription products or define per-product shipping price for every item individually. We stand for configurability, and you?
The next new feature added is the Delivery Date & Notice aheadWorks extension support. Such integration implies that the "Postman Notice" field is replaced by "Delivery Date" and "Delivery notice" on the checkout. Your customers will be definitely glad to have an opportunity to specify the date for the product to be delivered.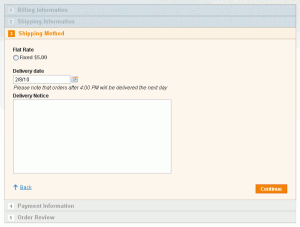 The updates touched upon the alerts as well. Now you can set them up more precisely and define the store where the subscription has been made. Don't want the alert to be active but will need it later? A new Status option lets you enable or disable alerts at any time you like and avoid their frequentative deleting and creating again.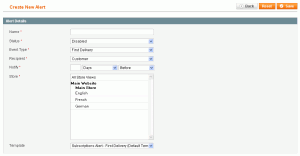 Also a number of bugs have been fixed in Subscriptions and Recurring Payments v.1.3 and some of them are the following:



First period price is not applied while changing payment method


Wrong category page price


Converted product price is shown if subscription price is null


Guests can't place order


Gateway error on submitting invoice with Authorize.net


Subscription Periodicity was changed after the first rebilling at PayPal


Incorrect information in "Last order state" column


If product has only one subscription option, it can be added to cart from category page


Please find the complete changelog on the Subscriptions and Recurring Payments page.