For the last decade the eCommerce industry has undergone a lot of changes. The steps are taken in two main directions: functionality enhancement and operation simplification. Page builders are the tools working in both directions thanks to its simple though multifunctional interface. 
However, the beginners to the Shopify platform usually have doubts about page builders' usefulness, scared of contradictory reviews regarding their capabilities. 
So today we're going to discover if page builders are worth investing and learn how they work on the example of Buildify Landing Page Builder.
Page builder is a content management plugin, which helps no-coding users to create and design complex web pages. The inbuilt collection of components allows you to build a website by combining and customizing them in accordance with the conceived design. The drag-and-drop functionality makes the process easy as a child's play. 
Creating a web page with a page builder is like lego: all you need is to arrange the given elements in the desired order and save what you got. No need to mess with the coding or hiring frontend developer. Only your imagination and page builder itself are needed. 
How to create a web page with Buildify?
For creating a web page with a page builder you don't need any specific knowledge or skills. The drag-and-drop interface allows you to create top-notch design without any experience. Here's the brief description of the main steps for building a web page with Buildify:
Add a new page

(skip this step if you intend to edit the existing one).
Open the Shopify Admin > Apps > Buildify. Now you can see the Buildify admin and all the options it offers. As you want to create a page, go to Pages > Add Page. Fill in the title and pull the Create button.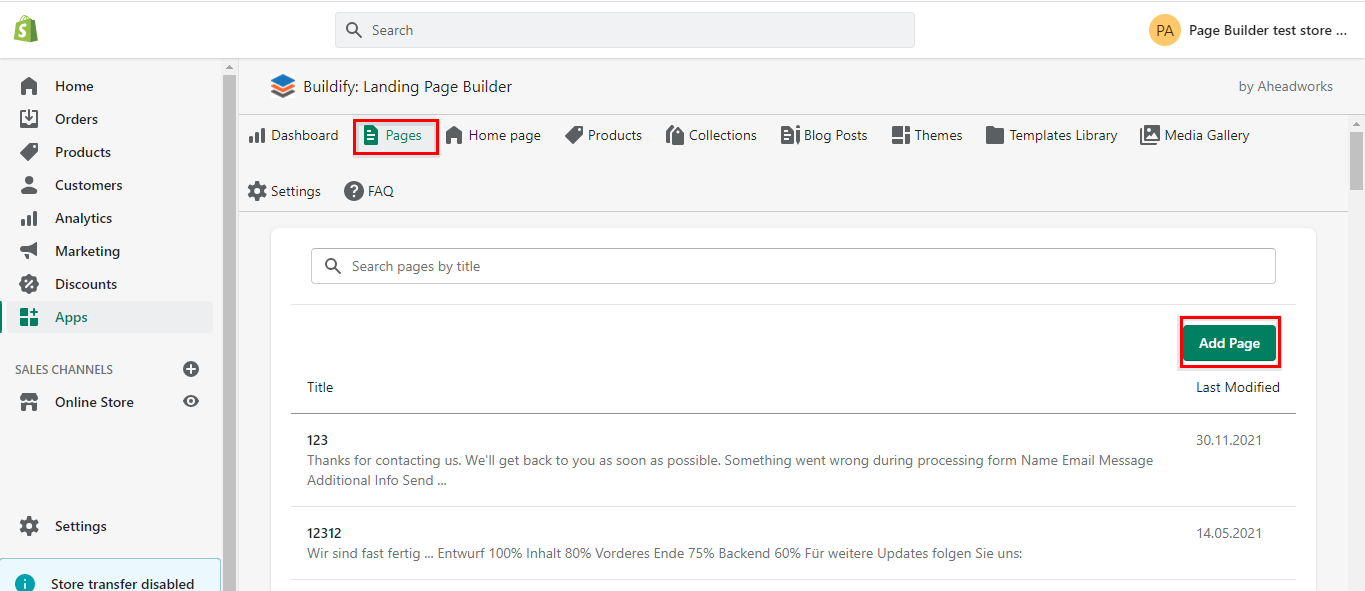 2. Use Buildify tools to design the page.
Think about components you might need. It can be header, text block, image slider, social media buttons, etc. Add necessary components to the page with drag-and-drop widgets. 
Consider using a premade template if you want to create complex layouts. You can easily edit templates with available widgets.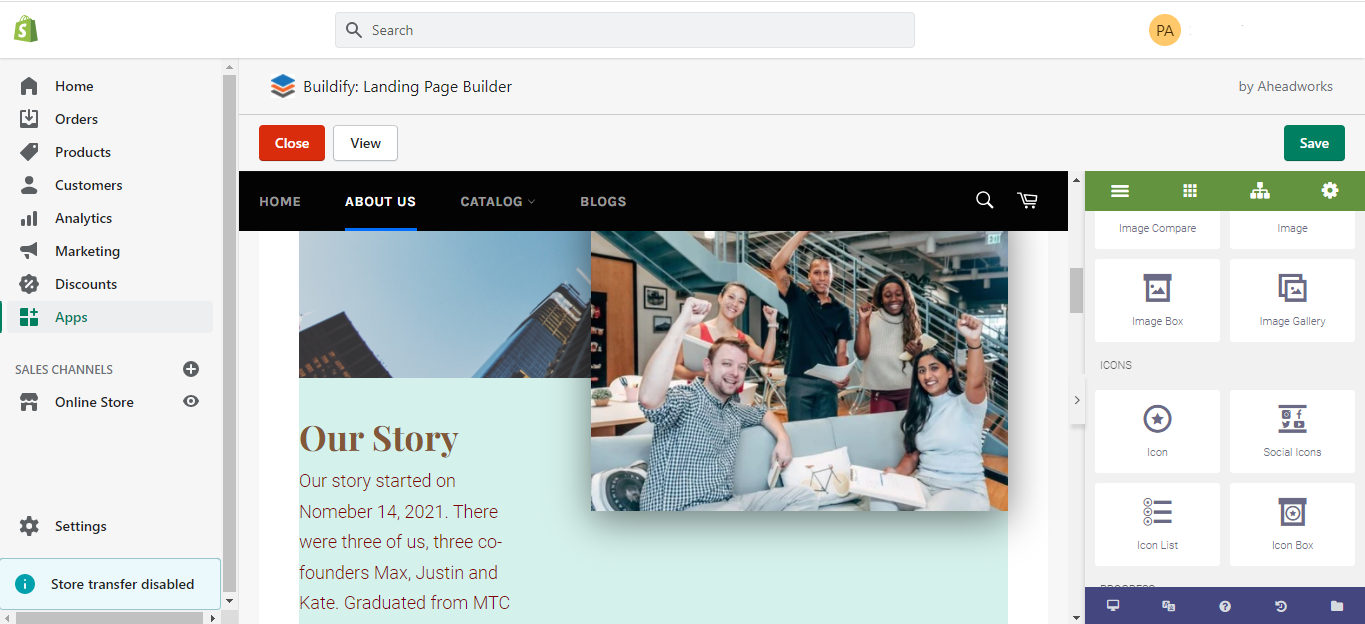 Operate sections, templates and widgets until you find the perfect combination. And check the result with the responsive mode to make sure your content looks great on any device.
After the page is completed, save the result.
Benefits of using page builders
Page builders get criticized by professional developers for limited functionality and cookie-clutter in coding lines. However, the days when users dealt with these troubles are long gone. Modern page builders are packed enough to build the whole website from scratch. 
Of course, page builders are not the right tools for creating complex websites with elaborate functionality, like social media platforms or online forums. But if you need a common type of website with catchy product pages, blogs, landing pages, etc., page builders will be sufficient enough to meet your needs.
Still if you hesitate, maybe the following reasons will assure you in choosing a page builder as a building tool for your website.
You can design it yourself
For many store owners it is important to maintain their brand and follow the established design. Not always an outsider can feel the vibe of your brand. Only you know how your website should look like, what components and operation highlights it should have. The page builder let's you take everything under control. Besides, employing any slightest change becomes possible without an off-site developer.
Page builders are rather cheap or even free
Compared to hiring a designer or frontend developer, page builders are inexpensive. Some of them have free options. For example, Buildify Landing Page Builder proposes a free plan with the possibility to publish one page, and 7-day free trial for subscription on paid plan. During this period you can taste its features and decide whether to continue using it or not.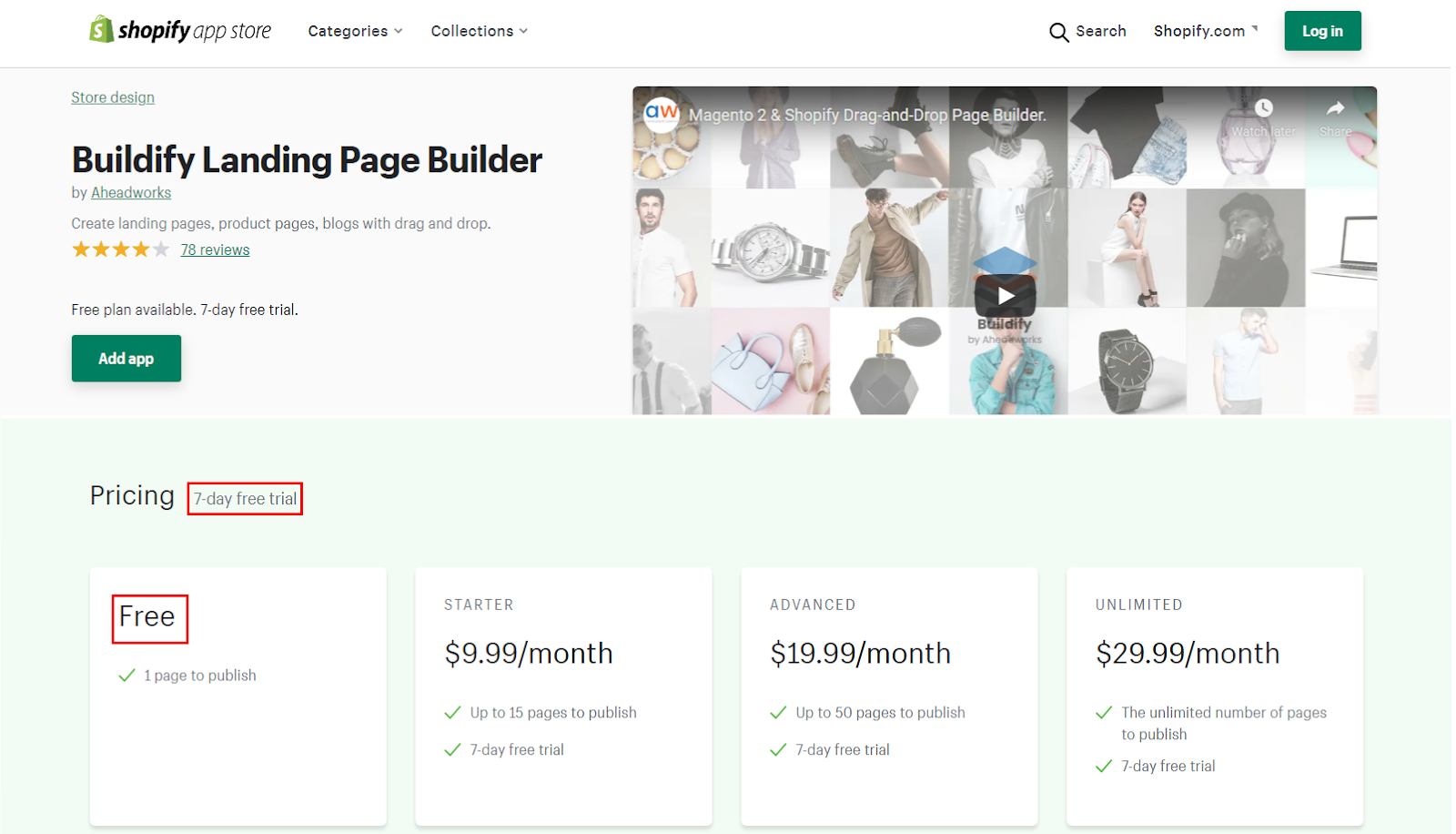 All necessary tools are in package
Buildify provides plenty of pre-made templates to work with. You can cycle through them until you find the style you need. Also you can create your own unique style using section options, a variety of widgets and element tree to drag-and-drop the components in the way you like the most until you get a perfect page layout.
Coding is tricky, while page builders do everything behind the scenes. What is even more important, they are really easy-to-use. Just drag-and-drop the desired element to the page and create a stunning design quickly and effortlessly.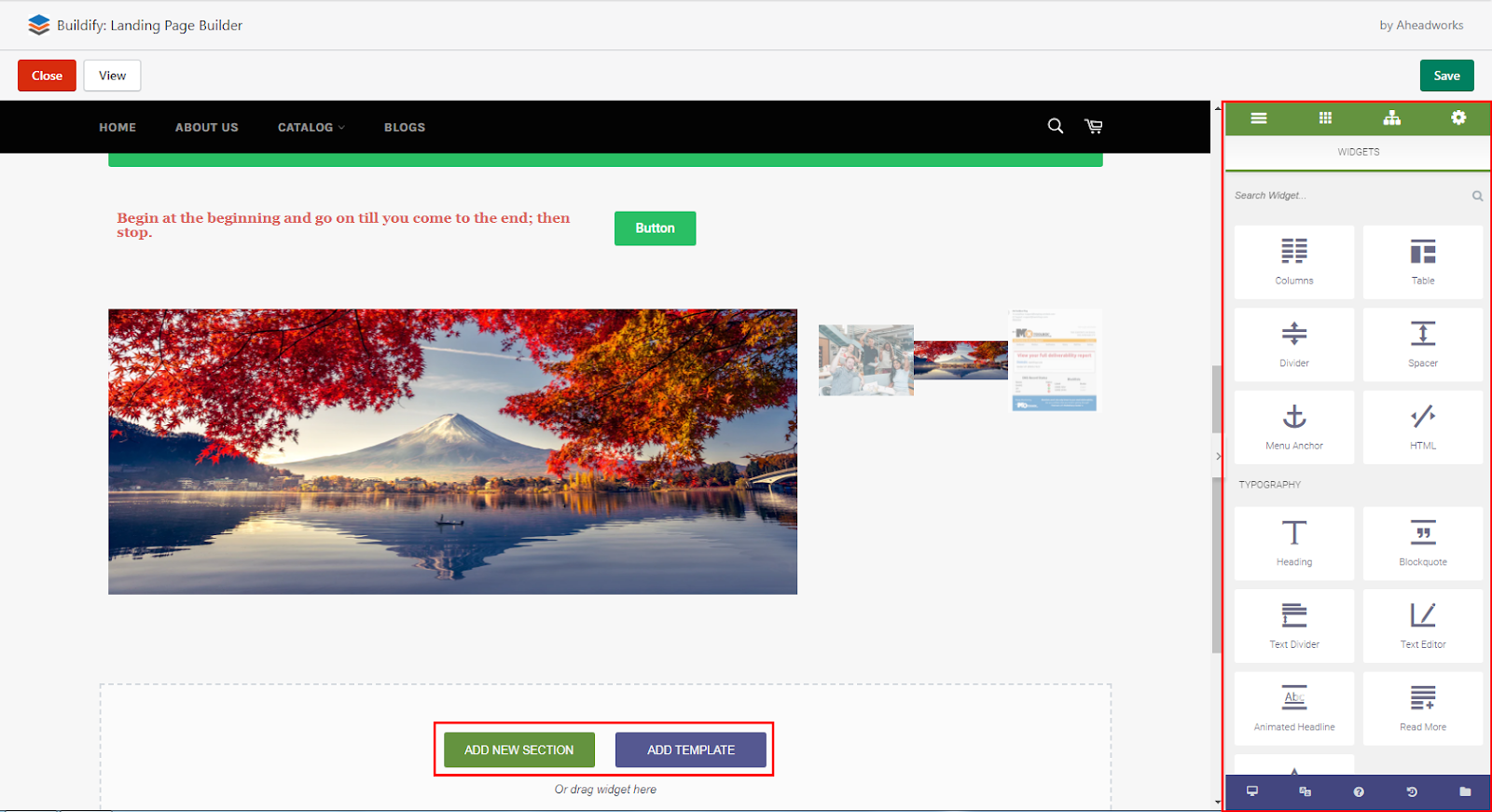 With page builders you don't have to understand domains or DNS to be online. You can create a web page in a matter of a few clicks.
Buildify is oriented on responsiveness. It means all the templates and widgets are mobile responsive. The three options of image dimensions, mobile, tablet and desktop, create a compelling page view on any device. Plus, you can immediately check it with inbuilt preview mode.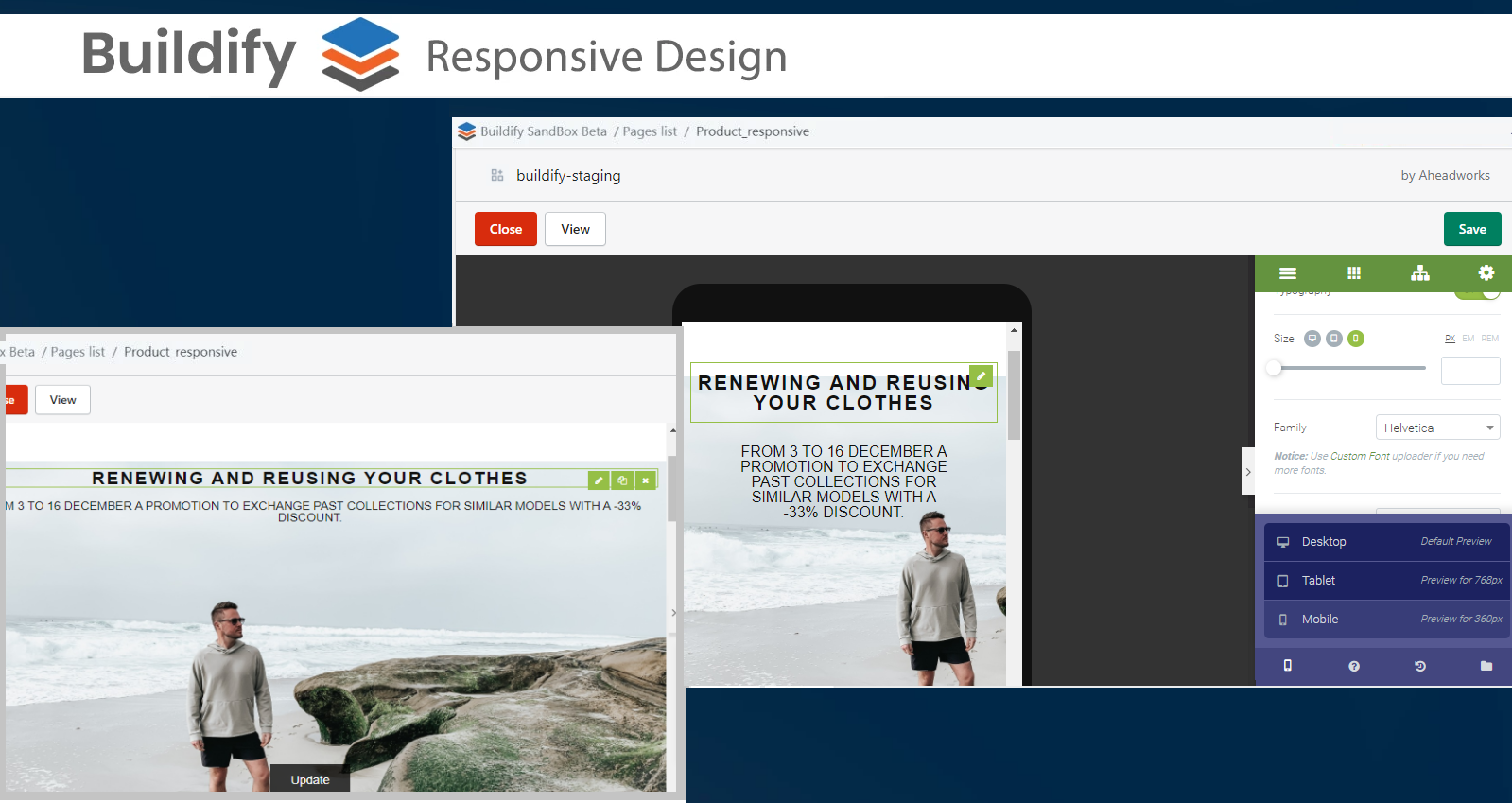 Though created mostly for no-coder users, it's still possible to add code lines to your page with page builders. You can implement lacking catchy effects using code and enrich your website design.
Benefit from the app in integration with the others. Publish Facebook posts on your website, allow sharing your products via Twitter, run optimization on your freshly created web pages with SEO Audit+Image Compression. It's a top-level app able to optimize your website for SEO purposes and speed up the page load by compressing images (weight only!). 
Boost organic traffic and improve your ranking in search engine results with one useful app!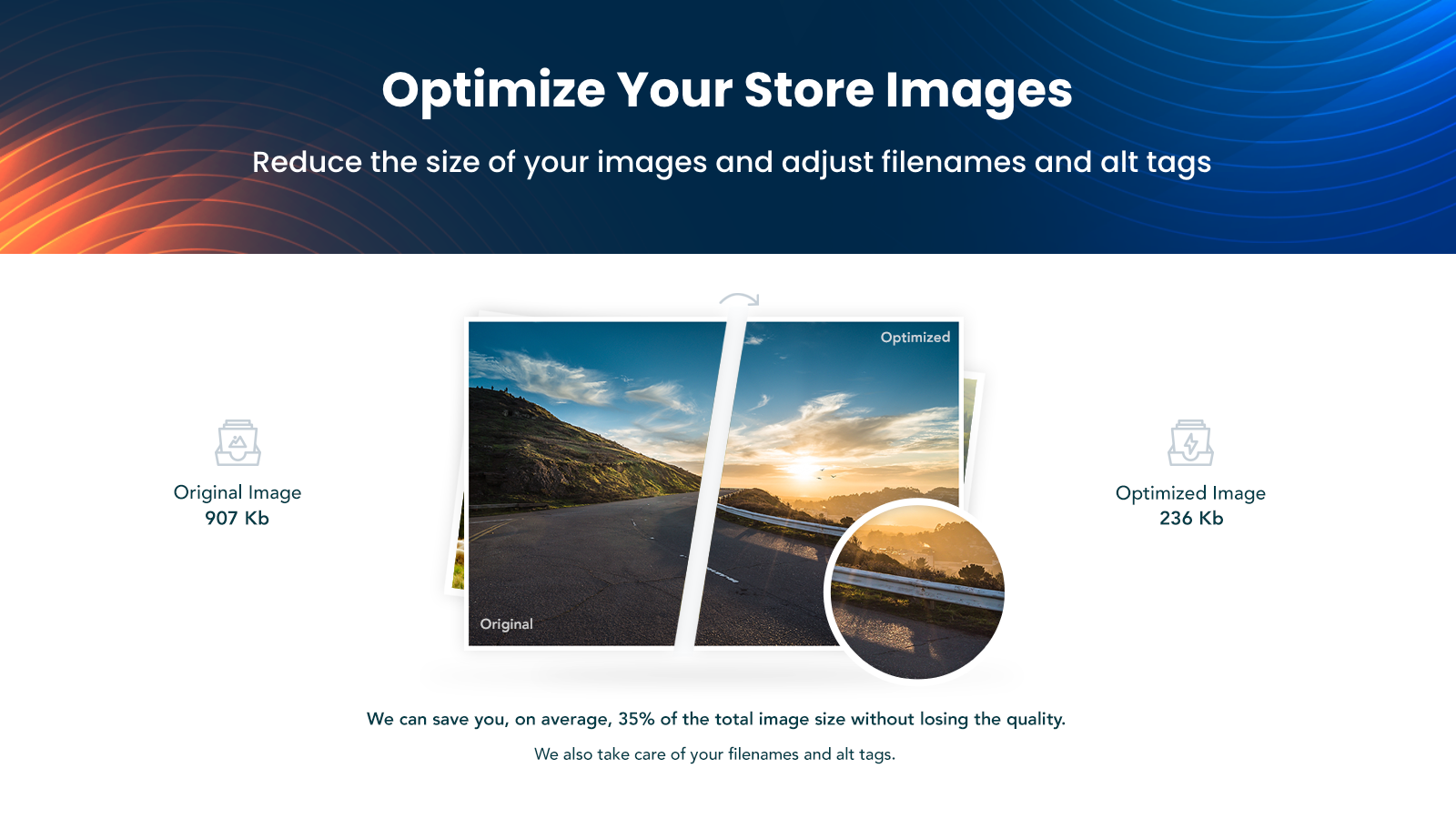 Conclusion or Are Page Builders Worth Using?
For non-technical users page builders can become a live savior, preserving their money and efforts. However, one should realize that page builders should be used for a certain job only. Don't try to use them for complex event listings or forums, they'll be of low use. But if it's about a small or standard website, page builders will work magic for you. 
So our conclusion is YES, page builders are worth trying for almost everyone!