The ecommerce business industry is growing rapidly. From year to year, the e-commerce business industry is expanding. In this article, we'll go through basic e-commerce highlighting benefits, types and top eCommerce platforms in 2022. 
Mobile shopping, online tools for buying or selling, services related to data storage, security maintenance, and other forms of online business transactions refer to eCommerce. In a few words, electronic commerce or e-commerce is the process of trading services/goods on the internet.  
More and more businesses use e-commerce platforms to expand influence on the market to carry out online marketing and sales activities and handle logistics and fulfillment. Certainly, the e-commerce industry has some advantages and disadvantages, let's discuss them below. Plus we will compare different platforms, to pick the one that suits you. 
What are the ecommerce business types?
If you want to work in an e-commerce business you need to know about e-commerce business types. There are six business models that can be categorized into:
B2C:

Business to Consumer (selling goods/services to the general public);

B2B:

Business to Business (commercial relations between two businesses where the manufacturer of the products sells products to wholesaler and the wholesaler re-sells them);

C2C:

Consumer to Consumer (transaction between two consumers in which one consumer sells an item through an online auction, while the other consumer buys it at the highest bid);

C2B:

Consumer to Business (selling goods and services to a business organization via a website);

B2A:

Business to Administration (relations between companies, public administration, or government agencies);

C2A:

Consumer to Administration (online transactions between individuals and the public sector).
E-commerce has a list of advantages, let's discuss some of them:
Using e-commerce stores you will attract a huge number of customers who prefer shopping anytime and anywhere. It means that your customers are able to get products (services) that they need without hours of waiting in brick-and-mortar stores.
From the first point, we can conclude that using e-commerce platforms can attract more customers, not only from your country. Global customers are a new reach goal for businesses, and it becomes closer with electronic commerce.  Even more so if you can offer rapid international delivery.
3) Stores with minimal operating costs.
Ecommerce retail allows you to reduce the cost without a need for a physical storefront, employees to staff it, rent, and other stuff. Big companies can have higher margins without investing in large properties or hiring large manpower.
4) Real-time business process.
Today applications, software, and hardware are all incorporated into e-trade at every level and operate in real-time. E-commerce has been given a significant boost by online financial transactions.
Disadvantages of E-commerce
There can be no advantages without disadvantages:
1) Limited contact with customers.
On the other hand, there is no ability to test or try on before adding to the shopping cart. However, there exist modern technologies such as 3D models, 3D showrooms, and AI/VR technologies allowing you to "test-drive" the product in real-time without physical presence.
2) Need to follow E-Commerce Trends
We can't ignore the fact that the internet provides loads of information for any taste at any time, so customers find the desired product/service/content in a few clicks. In business, this means you need to keep up with the latest market trends: collect customers' requests, search for modern trends and keep an eye on your competitors.
A large number of issues can influence your e-commerce business: website speed issues, server problems that may cause website breakdown. But you can fix it by hiring a new workforce or by implementing stronger technologies. Since strong work staff, high-quality support service, quick response to crashes and technology failures can build strong relations with customers.
In the near future, more and more businesses will move to e-commerce. At various levels, from simple shops to global corporations, all businesses and customers will adapt to this business model.
Meanwhile, there are big players on the market, so in this part, we compared the top 5 e-commerce platforms (Aheadworks Commerce Cloud, Shopify, BigCommerce, Magento, WooCommerce). Their best features and biggest drawbacks are listed below. So after the reading you can pick the right platform without hesitation.
Aheadworks Commerce Cloud
Aheadworks Commerce Cloud is suitable for businesses who want an affordable, easy-to-use, DIY, managed and hosted eCommerce solution. The goal of AW Cloud is to enable businesses to develop quickly, with an eCommerce store targeting both B2B and B2C audiences. With AW Cloud features such as speedy time to market, unlimited flexibility and award-winning technical support, merchants no longer have to contend with long development timelines, selecting a hosting provider, or concerning about maintaining the ongoing stability and security of their website.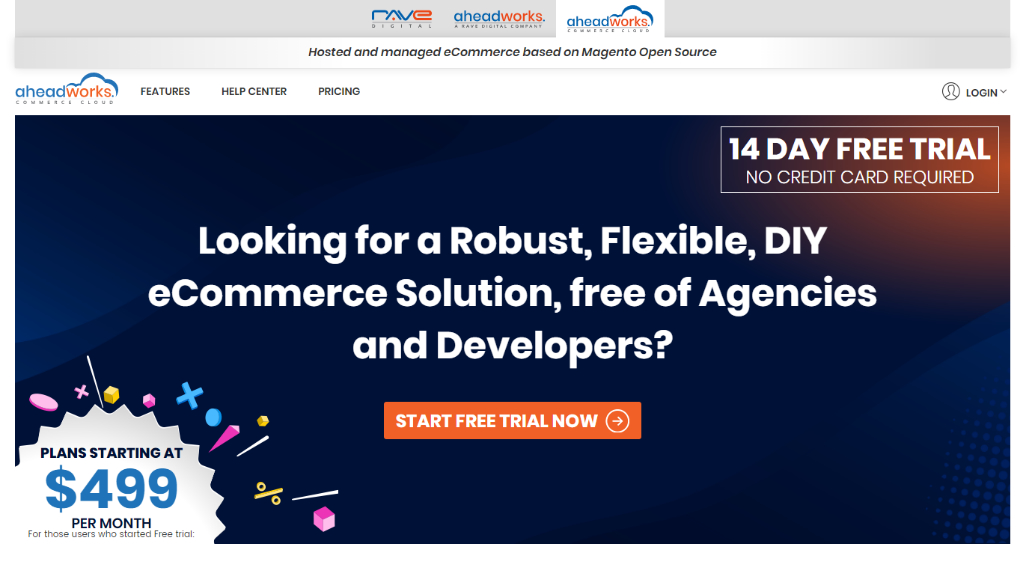 Free from the start. Try a 14-day free trial

now

It is possible to customize your store with Magento Marketplace modules

Wide range of B2B features

Aheadworks Commerce Cloud provides hosting for its merchants

Security patches application and upgrades are constantly performed

AW Cloud is a managed eCommerce solution that gives merchants flexibility of Magento as it is based on Magento Open Source and has a lot more additional features built by Aheadworks professionals.
If you find any cons, please,

contact our support team

. We are always ready to help you.
If you have already read something about e-commerce platforms, or have business in this sphere you should have heard about Shopify. Shopify is an e-commerce platform that provides opportunities for businesses of all sizes to set up their online store and offers a range of tools for merchants to extend the capabilities of the platform.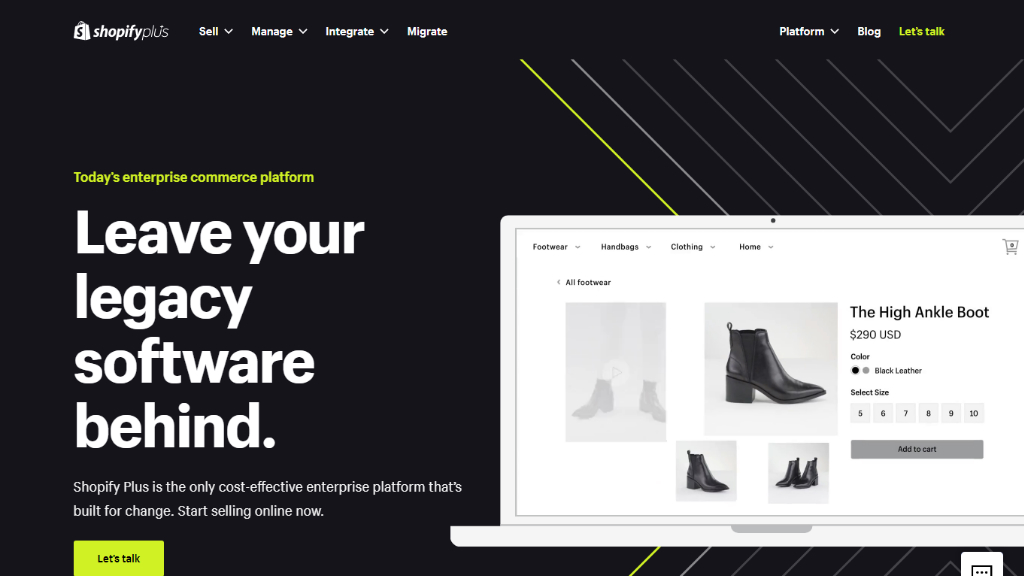 Simplicity of usage 

Big choice of storefront themes

Number of pricing models depending on business complexity
High monthly subscription cost, some additional payments apply (for example, you need to pay for some themes)

Customization limitations

Doesn't give merchants access to source code, thus it's impossible for developers to customize or wire two apps from two different vendors
BigCommerce is a paid-for, "hosted" ecommerce solution that empowers merchants to set up an online store and start to sell their products. BigCommerce is a SaaS product, it means that you need to pay a monthly fee for the software.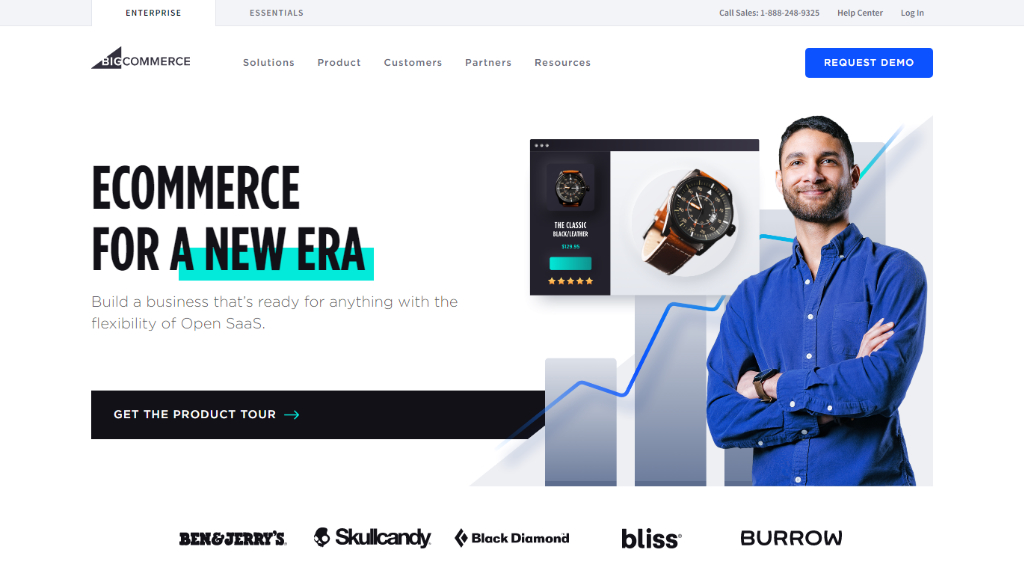 BigCommerce University with videos, tutorials, manuals

Four month-to-month pricing plans

Range of templates and customizable features
Paid solution from the very start

Full range of B2B features is available only after an additional fee

Limited free themes

Restricted customization options
Magento is typically considered to be an e-commerce content management system (CMS), where an administrator manages the catalog of products, edits landing pages, and creates various marketing programs. 
There are 2 types on the Magento CMS Platform:
Magento Open Source

is the free version of Magento that can be downloaded, customized, and self-hosted.

Magento Commerce

is a premium version of Magento Open Source that includes cloud-hosting as part of the subscription fee.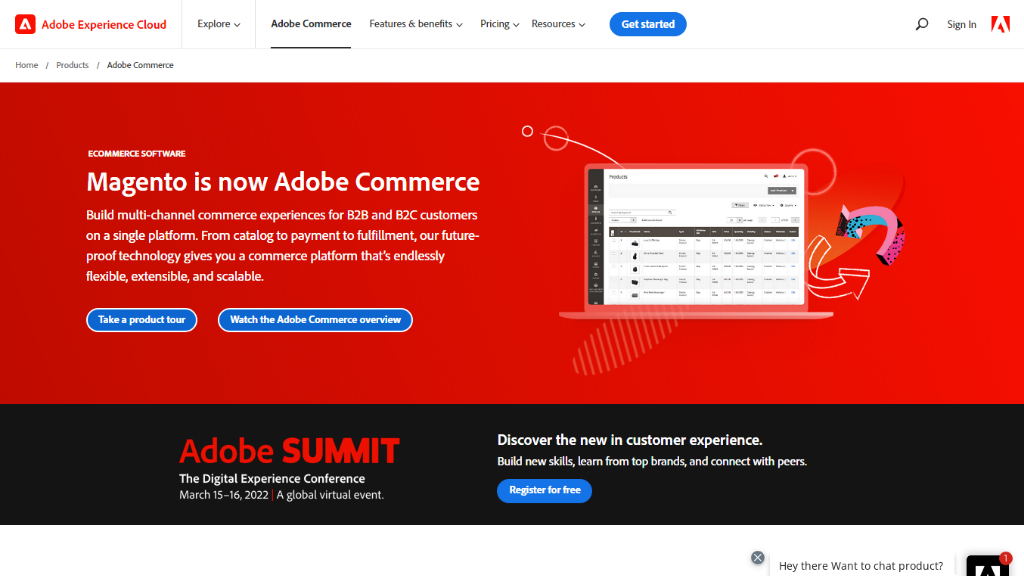 A large community of users

Can be customized freely to any extent

Gives merchants access to source code, thus developers can customize or wire two apps from two different vendors
Maintenance needed (security patches, upgrades)

Requires excellent development skills

Does not provide hosting (except if it is Magento commerce cloud) and updates for its merchants
WooCommerce is a free plugin, or functional extension, for WordPress. When installed into a WordPress website, WooCommerce adds in basic product management, order processing, and shopping cart functionally.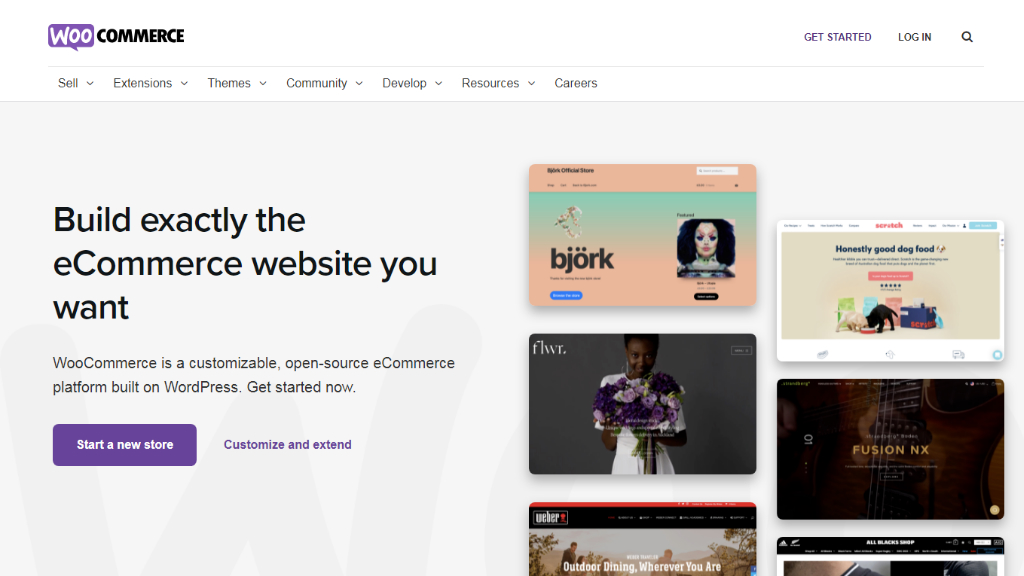 Free to get started

Easily customizable

SEO friendly
Site performance can be hampered

Needs to have a good technical knowledge

Most of the features are paid
So we looked at all aspects of e-commerce, including types, advantages and disadvantages, compared top platforms, and how e-commerce impacts consumers and businesses.
Furthermore, we provide you with the ability to make your business in the e-commerce sector easier by Aheadworks Commerce Cloud. Flexible as Magento, simple as Shopify. 
Interested in Aheadworks Commerce Cloud? Try a 14-days Free trial!  
To learn more about Aheadworks Commerce Cloud and ecommerce stay tuned!