Every day social media, and technology become more integrated into our lives; we can't fathom living without smartphones, or the internet. We've accepted social media's influence on our everyday life is tangible, but what about business? Is it important for eCommerce companies to be active on social media, or is it overestimated? In this article, we'll figure it out. 
Is social media worth it for your Shopify business?
Though the effects of good social media marketing can take time to become apparent, it's always worth it. Correctly developed social media strategy leads to building long-term relationships with customers, gaining valuable insights, and growing your brand's reach. Finally, it's a relatively low-cost tool that most businesses can leverage. So why exclude social media marketing from your overall brand strategy?
What are the 5 reasons Shopify businesses use social media?
Lockdown in 2020 and subsequent restrictions energized social media tremendously. Research shows that by November 2021 the number of social media users reached 5.5 billion, which was almost 10% more than the previous year. The figures are impressive. But how can your business benefit from it?
Social networks have the potential to reduce overall marketing costs. Facebook or Instagram channels usually require less budget and can become a great way to get your content in front of new people. However, be prepared to invest time into your social media channels, giving them the attention they deserve; post consistently, engage, and interact with your audiences to build trust and gain loyalty!
2. Increase brand awareness.
Social networks are the best platforms to reach new and highly targeted potential customers. About 80% of users claim they've discovered a new brand on social networks, a third of which continued to follow the brand. Besides, it helps businesses remain visible, so customers always have your brand top-of-mind,  especially when they decide to make a purchase.
3. Strengthen connection.
Creating a strong connection with customers is especially important to increase customer loyalty and boost your sales. Social networks are there to set up communication between businesses and their customers. When sharing the company insights and communicating life or in comments with the followers, businesses become more human, which attracts people a lot.
4. Increase website traffic.
Social media posts are key in driving website traffic. To attract new visitors the content of the post should be of high quality with interesting, targeted topics and stunning visuals. And what's more important - it should promote your products and services.
Social networks are powerful tools able to increase website conversion. The growth of social media users enhances its role in eCommerce, supplying businesses with new potential customers and increasing their sales.
How to promote Shopify business on social media effectively?
Although the reasons to use social media are significant, it's still possible to screw up. It's quite common when customers don't know or don't care about a brand's social media activity. In this case, it turns into a time-consuming obligation for business rather than an income source. 
Don't want to experience this fate? We collected 5 key tips garnished with some useful tools to make your social media activity work. No matter if you're a beginner or have been using social media platforms for years, there's always space for improvements. 
Tip 1. Create social media strategy. Same as you make a marketing plan and work on it daily, social media activity should also be scheduled and elaborated. 
First, think about the plan, the goals, and the objectives. You should know what you want to achieve, so you could measure or evolve strategy over time. But make sure your goals don't get out of the general direction. All your goals and objectives should be interconnected and oriented toward a certain result.
The next step is your audience research. For creating a successful marketing strategy, including social media one, understanding your audience, its interests, and needs helps businesses to remain relevant and ready to provide a solution.
One more important aspect of your social media strategy is planning the promotions. Connect with influencers, run social media contests, implement cross-promotions - all these initiatives will increase activity, across your entire business. 
And finally, don't forget - Don't try to engage on all the leading social networks, it will be of poor value in the end; rather choose one or two social networks most popular among your audience and dedicate your time and energy to them!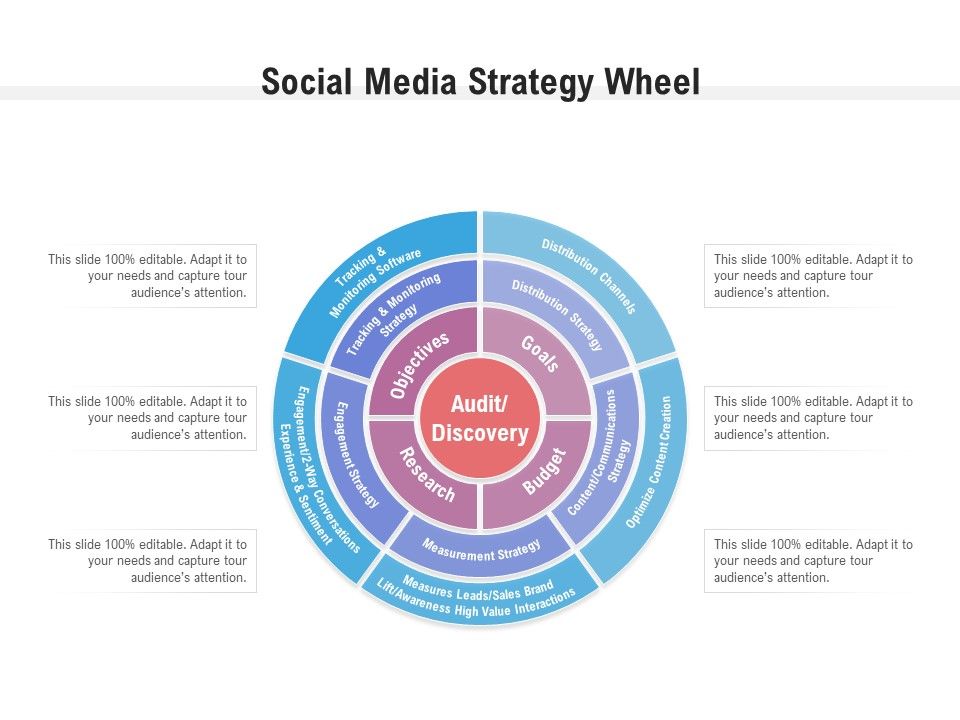 Tip 2. Post helpful content. Every component of your social media posts matters. With the abundance of social networks channels, there's no reason to follow poorly arranged ones. That's why you should pay great attention to what you write and publish.
The best practice is to think over the message of your post. It should be targeted to audience needs and desires. In this way, it becomes of higher quality and resonates with your potential customers.
Some businesses also try to separate the content depending on the social network direction, for example posting only entertaining content on Facebook and company news on Twitter. It can become good though quite restricting practice for your social media strategy. And still, it's better to choose not more than 2 networks.
By the way, consider interconnecting your social media content with the website. You can include especially successful Facebook or Twitter posts to your website using Embedded Posts widgets in Buildify Page Builder. To operate the page builder, you don't need to mess up with coding. Implement social media posts simply dragging and dropping desired widgets. In this way, you can increase the social media audience and keep them engaged.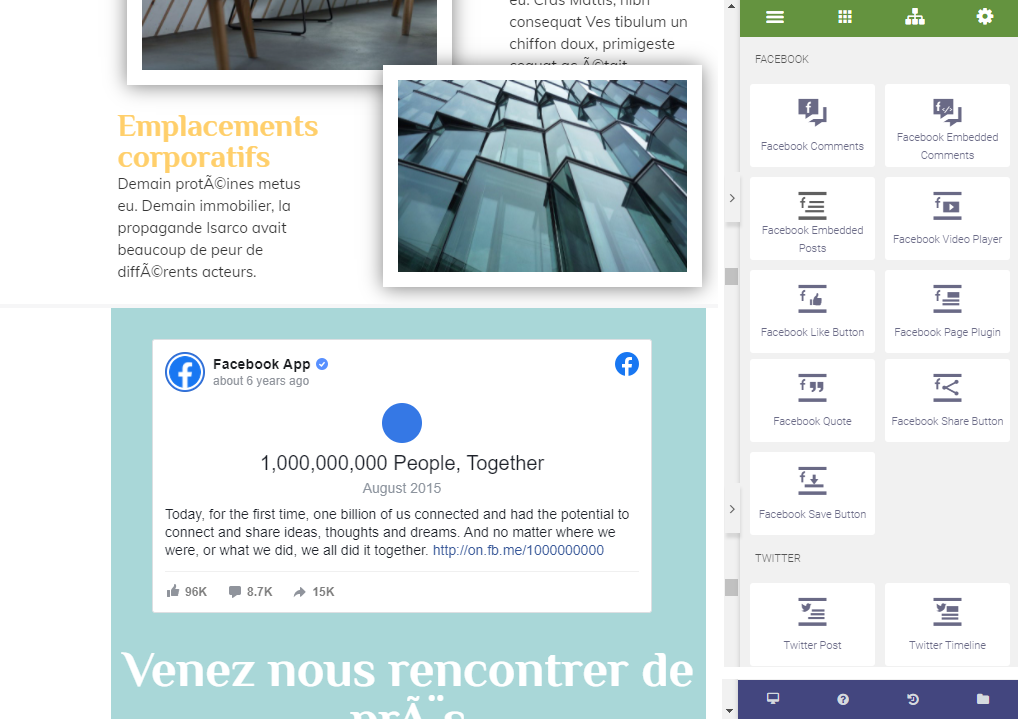 Tip 3. Respond to all comments. Interaction with the audience is the key factor in building long-term relationships. Customers want to know they're held in high esteem by the brand, so simply answering their questions or expressing appreciation to people who share your content will contribute to business reputation greatly.
Social media comments can also improve your store's social proof section. Embedded comments widget, available on Buildify, is a simple way to put public post comments - by a Page or a person on Facebook - into the content of your website. Just insert the comment link in widget settings and the well-organized testimonials are ready.
By the way, don't be afraid to chime in the conversation about your brand. It'll benefit your brand's perception, showing the audience real human beings behind the screens.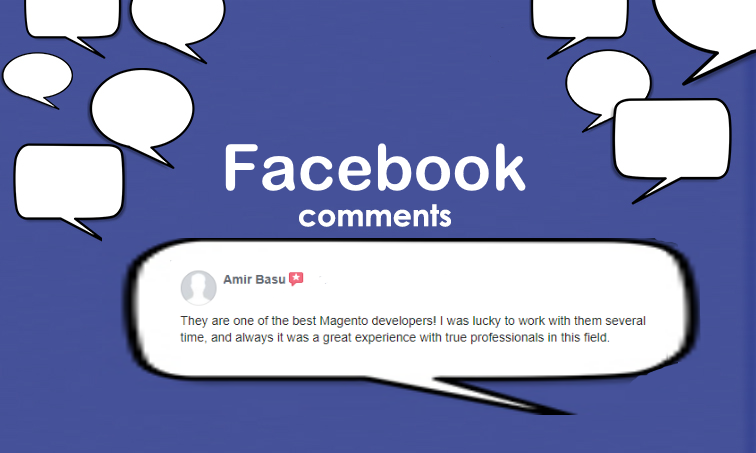 Tip 4. Engage people. Along with chatting in comments, try to use alternative communication methods. Facebook live videos get 10 times more comments than a usual one. Besides, Facebook algorithms prioritize live content, sending notifications to followers to engage big masses.
For the last 5 years driving contests have become a big trend. Both sides benefit from these activities: followers can win a prize; businesses attract more potential customers. What can be better?
Besides, these activities can be easily reflected on your website to cover as big an audience as possible. Include social icons to help your website users find your social network account quickly. You can also allow your customers to share the campaign with their friends with Facebook/Twitter Share Button available on Buildify.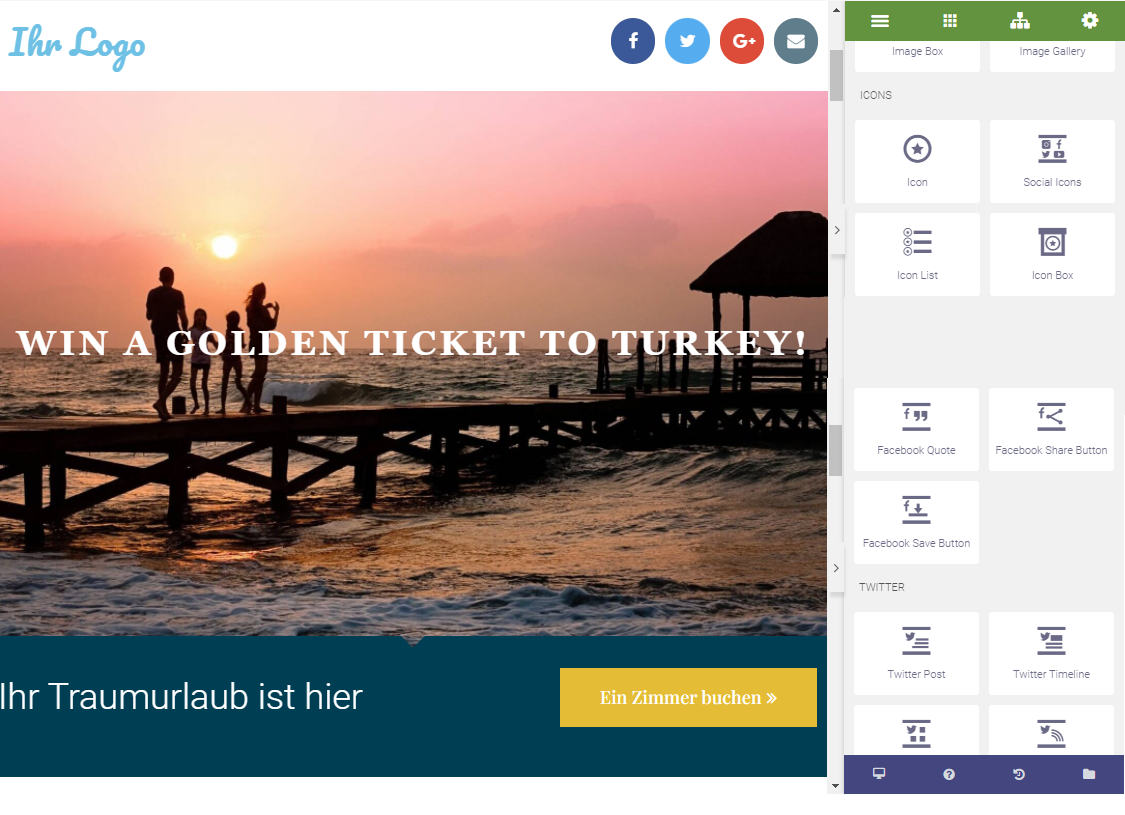 Tip 5. Use high-quality videos. Posts with videos are 7 times more likely to be shared than with simple images. Some social networks like Facebook, Instagram, and LinkedIn are set to rank video posts higher, which makes them more visible to the audience.
Moreover, you can easily include the Facebook video to your website with the Facebook Video Player widget by Buildify. It's highly recommended to add such videos to the News page or Product Page. It'll contribute a lot to making all the platforms interconnected.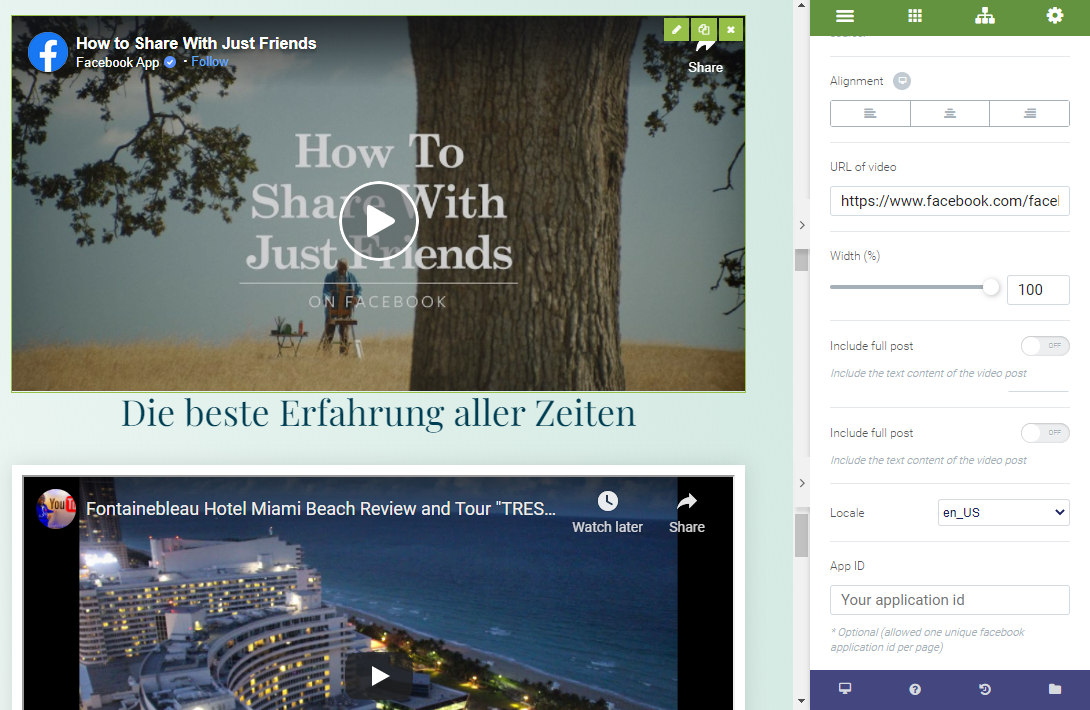 Social media can contribute greatly to the business reputation and income if maintained right. It's a powerful tool to increase brand awareness, connect with existing customers and generate new leads. And it's important to make all your platforms interconnected to maximize the chances of success. "We don't have a choice on whether we DO social media, the question is how WELL we do it" - Eric Qualman.