Editor's note: Flying back in my thoughts to that "sweet" September I grasped that it was not autumn yet. It was actually the end of summer with still hot days and beautiful nights. Lots of red and dark yellow apples hanging down and ripe pumpkins scattered over the field. The pumpkins were a little scary...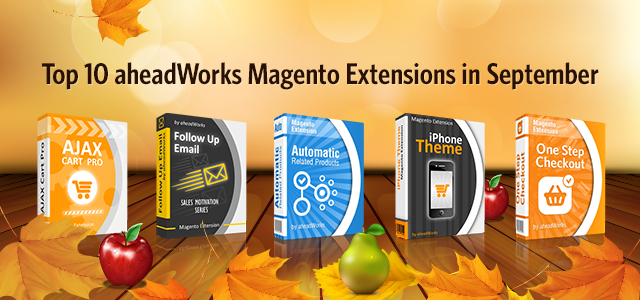 Anyway, September 2013 was very fruitful (see the paragraph above). Numerous modules were sold, but there is always someone on top. Here is the list of top 10 aheadWorks extensions in September 2013.


Follow Up Email
Advanced Reports
Ajax Cart Pro
RMA (Return Merchandise Authorization)
Automatic Related Products
Help Desk Ultimate
iPhone Theme
One Step Checkout
Refer a Friend
Subscriptions and Recurring Payments


The list is very mottled. There are no two modules with similar functionality. All of them add their own unique features to Magento and do it great. Let's examine each of them in details.



Magento Follow Up Emails extension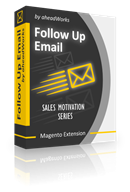 This module covers almost all follow up functionality. Once set up and configured Follow Up Email extension will work automatically, constantly keeping your site and shop in your customer's minds.


You can use this module to handle each Magento abandoned cart. Useful features make carts restoring process very easy for your customers. They need one click only to restore an abandoned cart and customer's session.
Using the module, you get to the new level of customer loyalty creation. Automated generation of birthday greetings, coupons, wishlist promotions, polls etc. make customers feel that you constantly fulfill their wishes and stay in touch with them.
Enhanced configuration availabilities make this module a really flexible and powerful tool to manage follow up e-mails in your store. Here are only some of the opportunities:
Unlimited number of tiers in mail chain;
Unlimited number of rules;
Store Name, Product SKU, Type and Category, Sale Amount and Customer Group can be used in conditions;
Compatibility with native Magento up-sells, cross-sells and related products;
Supports both Newsletter and Transactional Email templates;
Ability to send test email;
Send to newsletter subscribers only option etc.


The worthiness of the extension is recognized by numerous customers reviews. Here is one of them.
Review by Attila | Sep 17, 2013 I have to admit: this was one of our best investments ever in the Magento world. This can be used for so many things. Purchase follow-ups, reminders, promotions, all sorts of stuff. Makes life really easy (and complex at the same time).



Advanced Reports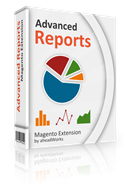 A great deal of overall business success comes from proper analytics and reporting. Using Advanced Reports extension you would not only obtain additional statistical information, but also get an improved data display and enhanced data comparison opportunities.

Advanced Reports have numerous pre-defined report ranges as the following: Today, Yesterday, Last 7 days, Last week (Sunday-Saturday), Last business week (Monday-Friday), This month, Last month, Custom date range. It also contains wide range of Basic Advanced reports, which help analyze performance of your shop from different angles: "Bestsellers", "Sales by Hour", "Sales by Day of Week", "Sales by Product", "Sales by Country", "Sales Report", "Sales", "Users Activity", "Sales by Customer Group", "Products by Customer".
Review by Pete | Apr 24, 2013 Thankfully, the extension does deliver on its advertised features! I especially like the fact that it was quite easy to install by myself with no issues whatsoever. Great work guys!





Ajax Cart Pro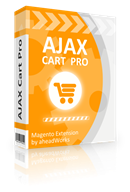 This is a must-have extension for all Magento based shops. Its functional duty is to give a customer an opportunity to add or remove any product from cart without page reloading. Customers can also make purchases right from the category page without being redirected to the product page. In fact this extension makes the process of shopping simple and seamless for your customers.

The extension works with all native Magento product types. Admin can configure progress block animation, cart update animation, AJAX activity indicator, confirmation dialog etc.
Review by Scott | Oct 9, 2013 Easy to install, Had some trouble with the order my website loaded some of the files. Submitted a support ticket and they went above and beyond to getting there extension to work with my template.



RMA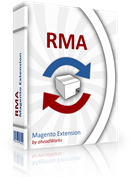 Return Merchandise Authorization (RMA) module allows you to regulate returning and exchanging products process.

With this extension RMA process becomes transparent and safe. Print labels and tracking codes prevent fraud returns and allow you follow your products on all stages. Look through the included features:


Unlimited request types, statuses, and reasons;
Allows defining who will receive RMA notifications – the store admin, the customer, or both;
Retains an unlimited history of all RMA requests;
Customers bought bundle products can select which components they want to return;
Ability to create RMA request from backend;
Return period for products after order completion;
Forbidden filename extensions for uploading;
Maximum attachment size etc.


You will be able provide the highest customer service standards to your clients with this extension.
Review by Bhavin M. | Sep 3, 2013 The best RMA extension for Magento. Thanks aheadworks for the excellent product.



Automatic Related Products 2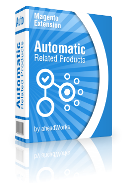 Automatic Related Products 2 enriches native Magento cross-selling promotion mechanism with new features and saves much time during store administration. You should only set up a rule for the way you want related products to be shown. All the rest will be done by this module. The variety of possible rule settings is vast and it is safe to say that the module would help any merchant build up references between products with minimum efforts. The module's blocks can be placed in any position on any page, you can even have several blocks on one page at the same time.


Starts working immediately with no delays;
Suitable for stores with great number of products;
Related product can be shown to special customer groups only;
Ability to sort products in block or display them randomly etc.
Review by Mark | May 16, 2013 This is the perfect extension for a shop with lots of items in each category. The results are excellent. We have used a number of Aheadworks extensions and found them all to be excellent.



Help Desk Ultimate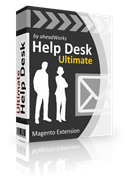 Help Desk Ultimate is a comprehensive solution for Magento stores which helps provide customer support via ticket system. We are proud of this extension and suppose it to be one of the best in the class.

In the Help Desk Ultimate comparison guide we give an overview of our extension and other help desk solutions. Please, refer to it.

Extension Features


Our email parser auto-converts email messages into tickets or ticket responses;
Manage workflow better. Create multiple support departments and direct corresponding tickets to the appropriate departments;
Support is available for multiple and different Magento stores;
Unlimited number of tickets with manageable priority;
History of all communications;
Configurable auto-closure of tickets;
Simple anti-bot and email spam protection;
Review by Anthony | Aug 8, 2013 This review is easy. You have to have a customer support function on your website, and Help Desk Ultimate is the one to install. Many ticketing modules are awkward for both customers and admin, buy HDU is easy on both. Fundamentally it does all the right things, and in addition, email parsing is an great feature saving time and duplication of work, and/or eliminating missing emailed support requests.



iPhone Theme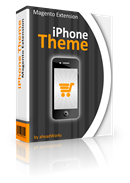 If you have Magento store and many mobile customers, this is the theme you need.
Review by NEEL | Jun 5, 2013 1 in 5 of our customers at present browse and purchase products from their mobiles and this trend is increasing. Bringing in this extension for us has been a big win as customers now find it much easier to browse our website and buy products. Saved us huge hassle of getting this developed from scratch and/or going towards creating an app. Would highly recommend to any business using a magento store.



One Step Checkout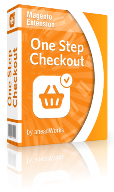 The name of this extension is a so well-known term in Magento world that there is no need to explain its functionality. Of course, it is a must-have. Reducing the number of checkout steps to one page is compulsory. This is one of the most powerful ways to prevent customers from abandonment. There are quite a few competing modules, offering pretty much the same functionality. The main features are the following:


Ability to save address in address book;
Auto-fill billing and shipping addresses for logged in customers;
Your clients can leave a gift message for the entire order or every product individually;
Possibility to enter coupon code on the checkout page and get a discount;
Enable the ability to subscribe to newsletter directly from the Magento checkout page;
The extension allows customers to edit cart content by removing products directly on the checkout page;
iPad/Tablet compatibility etc.
Review by Chris | Aug 21, 2013 This is SO much nicer than the standard Magento checkout! And integrating it with Points Rewards and our other AW extensions helps tie everything together. Nice job!



Refer a Friend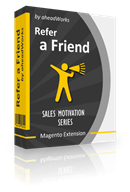 Simple idea of viral promotion is gracefully implemented in this module. Your customers can become you affiliates without starting an affiliate program. While your customers get discounts and bonuses, you get more sales and profile. As a matter of fact you give your customers an opportunity to take part in an enthralling game with material prizes.

You can manage discounts easily. Set their number, rate, format etc.

The whole process is fully transparent for your customers. In their dashboards they can track number of referrals and amount of discounts they earned. The module's blocks can be placed in any position on any page, you can even have several blocks on one page at the same time.

Administration functionality is also highly filled by features. You can define redirections for referral links, set special rules for discounts and their amount, numerous rules conditions etc.
Review by Jaroslaw | Oct 11, 2013 A very nice and good working extension. I'd also like to commend Vitaly and his team on their prompt, detailed and excellent support.



Subscriptions and Recurring Payments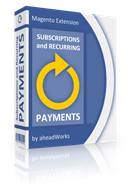 This extension will be especially useful for those who sell products on a subscription basis. By using this extension you are able to handle needs of different customers, as they can use either order subscriptions or make one-off purchases.

This module provides customers with user-friendly interface for managing their subscriptions. You can predefine subscription periods and even set different prices for different periods of subscriptions. For example, you can set a 20% discount for the first period and so on. Flexible shipping management and great admin features make this extension even more valuable. And our customers confirm this.
Review by Jase | Jul 30, 2013 We've used this product to manage 100s of monthly payments with Authorize.net for years. It's always been great. The code and database were cleanly assembled enough for us to easily adapt the extension to work with ARB.

You may refer to our store for more information, as this list represents only a small part of our rich catalog, full of superb extensions and themes.

Most of the products above are our regular bestsellers. From month to month our customers vote for these extensions by their purchases and reviews. And here, at aheadWorks, we are very happy to have an opportunity to provide useful products to them and all Magento users.