"There's no success without good customer service." -Today, this statement is a fundamental truth. According to 123 Form Builder, a staggering 70% of the buying experience is determined by how the customer is treated. One bad experience can leave a lasting impact, potentially deterring customers from returning to your business. Consequently, it's no wonder that modern merchants are willing to invest significantly in customer service. 
The next logical step is to find the right software that can equip your support team with the necessary tools to deliver exceptional customer service seamlessly. In this regard, let's delve into how to effectively handle support ticketing systems and the essential features that a good helpdesk should possess.
What should I look for in a help desk ticketing system
When selecting a help desk software, there are five key qualities you should prioritize to ensure optimal performance:
Customization

: Your help desk software should be highly customizable, allowing you to fine-tune the contact form to precisely align with your specific business requirements.

User-Friendly Interface

: The software should feature a user-friendly interface that makes it crystal clear for customers where to navigate and what information to provide regarding their issue. The design should be intuitive, ensuring that fields are easy to fill in and navigate through.

Automations

: Given the repetitive nature of support queries, it's important that the help desk software supports automations. It will reduce routine tasks and the potential mistakes that an agent can make.

Agent Desk

: Agent desk will help your customer service team to organize support tickets efficiently, providing agents with easy access to customer history, order details, and canned responses.

Reporting and Analytics

: Your help desk's effectiveness hinges on your ability to monitor agent performance and track customer satisfaction. Therefore, any software solution you choose should provide robust reporting and analytics, either through built-in features or integrations, to ensure you can continually optimize your customer support operations.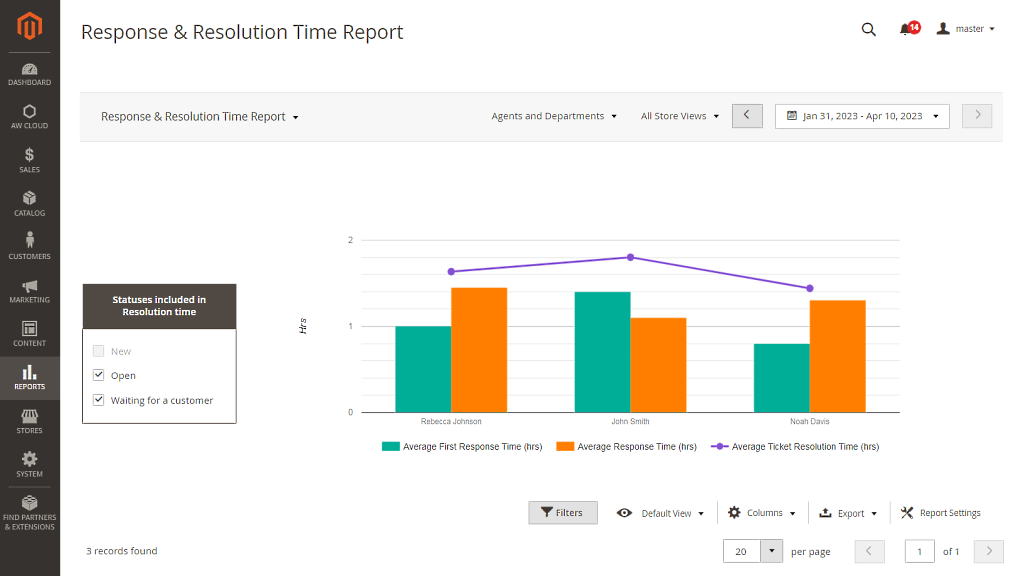 While all these qualities are crucial, the most vital aspect for streamlining your customer service is effective helpdesk support ticket management.
Effective Ticket Management
For successful ticket center customer service, consider installing a robust help desk software like Help Desk for Magento 2, and implement these five proven best practices.
1. Prioritize and Categorize Tickets
Support agents need access to essential ticket information, such as the status, category, tags, and any relevant notes. This is crucial for effective ticket management as it allows them to understand the context and details of the issue.
Additionally, a help desk should keep support agents aware of when it's time to respond to a ticket, considering factors such as priority, the time of the last reply, the number of customer responses, and other relevant parameters.
2. Incorporate Ticket Search and Use Filters
By implementing ticket search and filters to your help desk ticketing system, you not only expedite issue resolution but also create a more organized and efficient support process. This approach ensures that your team can swiftly locate and address customer inquiries using parameters such as name, subject, description, customer notes, order, or email. Ultimately, this leads to higher customer satisfaction and a more productive support team.
3. Use Canned Responses and Automations
Utilize canned responses and automation rules to streamline your support operations. These templates ensure a consistent and efficient approach to addressing customer inquiries. Also, integrating knowledge base links into your emails not only saves time but provides customers with the relevant information they need, enhancing their overall experience.
Curious about how team overloads relate to effective ticket management? It's simple. The higher the volume of tickets your agents have to handle, the longer it takes to get to each one. To minimize the load of processed tickets, consider implementing antispam filters within your help desk. These filters act as a customizable spam shield, efficiently rejecting unwanted requests and allowing your team to focus on genuine customer inquiries.
Make sure your help desk has an easy-to-access library of previous tickets, because it'll facilitate faster issue resolution. Agents can refer to resolved cases, making it simpler to handle similar requests. Additionally, it empowers agents to reopen tickets quickly or find other requests from a particular customer. Support tickets' history also helps identify recurring problems, allowing you to give them higher priority and proactively address customer concerns.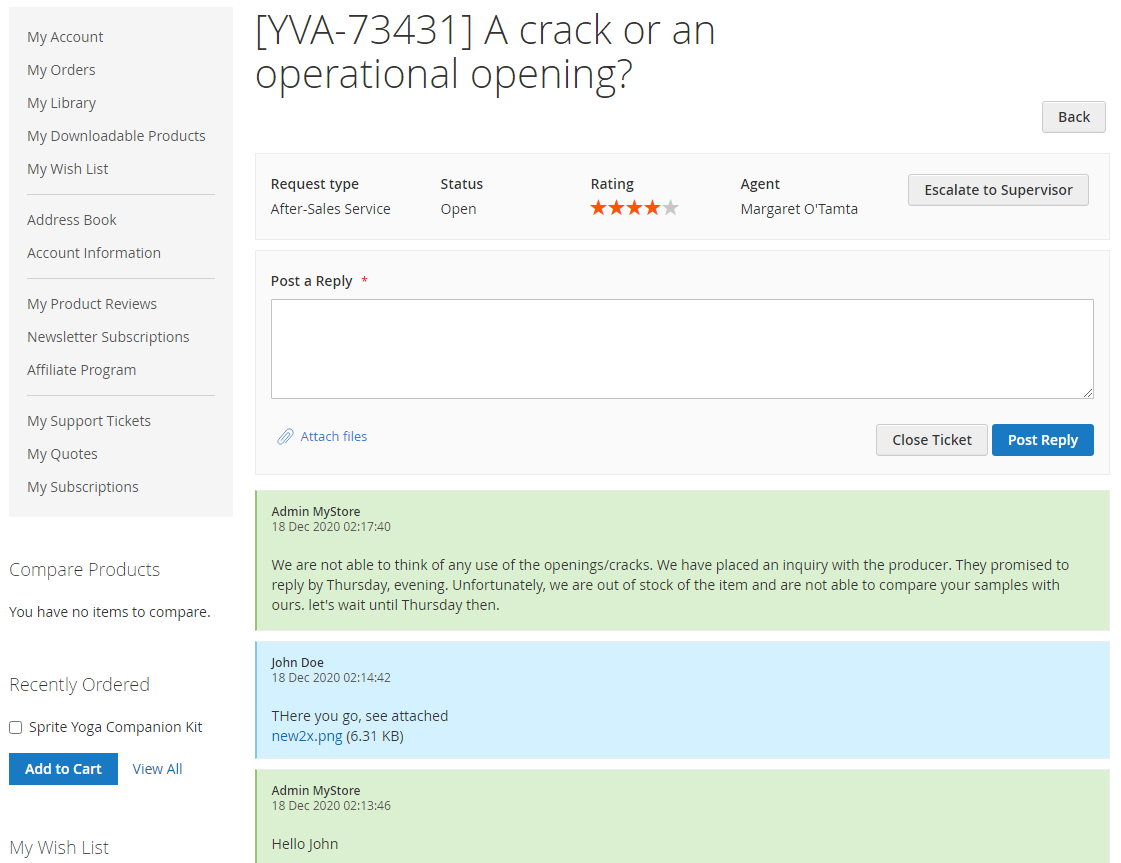 Help Desk for Magento 2 is a great example of customer service extension designed to elevate your customer support on Magento 2. With this extension, you can:
Gather support requests from

a variety of channels,

including emails, Contact Us forms, and My Account, providing a comprehensive solution to customer inquiries.

Customize Contact Us

forms to capture specific information that is crucial for your business, ensuring that you have the data you need to deliver top-notch support.

Streamline support processes with

automation features and canned responses

, saving time and ensuring efficient handling of customer queries.

Implement robust

spam prevention

by applying Reject Patterns, which effectively filters out unwanted messages, keeping your support system clean and efficient.

Maintain an organized and efficient ticket management system, complete with

customer history

and

agent's desk

where they can leave notes, store canned responses and manage tickets' statuses.

Enhance communication by

sending replies

not only to the ticket author but also

to all relevant users

, keeping everyone informed and engaged.

Empower your support team to

respond to tickets at the right time

by providing insights based on factors like priority, the time of the last reply, and the number of customer responses.

Analyze the performance of individual agents

to identify areas for improvement and refine your support operations.
Install Help Desk for Magento 2 to optimize your customer support system, enhance customer satisfaction, and ultimately contribute to the success of your business.