St. Patrick's Day, primarily observed as an event of Irish and Irish American culture, is celebrated in many other places far from Ireland and the USA including Russia, Japan and Australia. Dressed in green, people eat either organic or green-colored food and sometimes go so far as throwing green dinner parties on this day.

Merchants use this occasion to introduce breathtaking sales for their customers. Stores filled with numerous pictures of a shamrock and Irish leprechaun draw clients' attention to big promotions. Our On Sale extension gives a hand to everyone who wants to make his store a part of this bright event and announce sales in honor of St. Patrick's Day.





On Sale allows you to add visually-appealing labels to any product images in your store. They will be attached to your product pictures with a fast 3-minute setup. We'll file no lawsuit if you steal from us the below-mentioned ideas :).




Put vivid labels on products to be displayed in catalog view the same way as on the picture.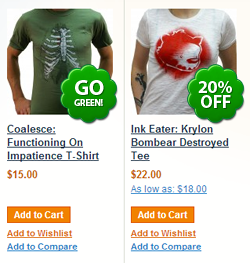 Put colorful labels that will be shown in product view as well.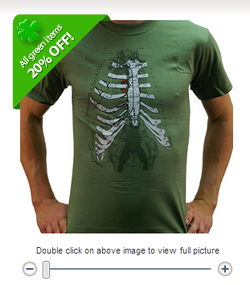 The On Sale module for Magento stores helps increasing conversion rates and brings more happiness to your customers, encouraging them to buy for the sake of St. Patrick's Day.

Learn more about the On Sale extension here.